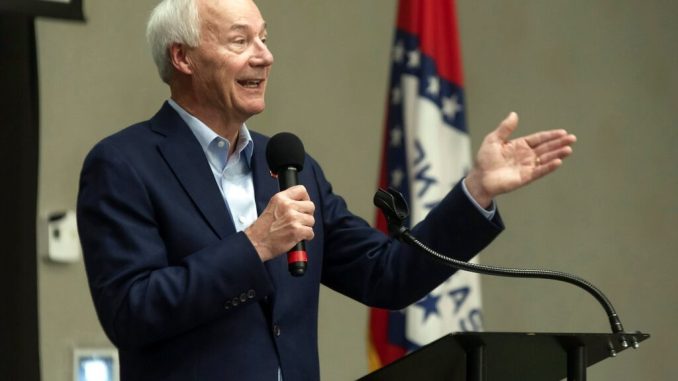 OAN Newsroom
UPDATED 8:43 AM PT – Monday, October 18, 2021
Arkansas Governor Asa Hutchinson is backing employers' COVID-19 vaccine mandates. During an interview Sunday, the Republican said he opposed mandates from the federal government, but defended employers mandating workers.
Hutchinson also asserted that employers are in a tough position and they have the right to make those decisions. His remarks come as governor has faced immense criticism from Republicans for promoting vaccine mandates and calling 45th President Donald Trump's comments on the 2020 election "not constructive."
"Relitigating 2020 is a recipe for disaster in 2022," Hutchinson stated. "Let's talk about the future. The election is passed, it's been certified. States made decisions on the integrity of each of their elections and made improvements where need be. It's about the future, it's not about the last election."
We continue to see declining new and active cases throughout the state. Vaccine numbers remain in the typical range for the weekend. The sooner we get vaccine doses into the arms of Arkansans, the sooner we can see a further decline of hospitalizations and deaths from COVID-19. pic.twitter.com/bnfRgHMx3X

— Gov. Asa Hutchinson (@AsaHutchinson) October 17, 2021
Hutchinson went on to say Republicans will win in 2022 by focusing on the important issues of the supply chain and getting over the coronavirus pandemic.