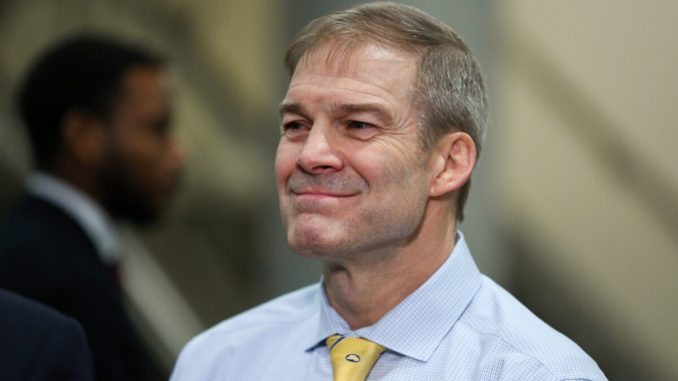 There are enough votes to remove Rep. Liz Cheney (R-Wyo.) from her position as House GOP Conference chair, according to a top Republican member.
Cheney, the No. 3 GOP member in the lower chamber due to her position, is facing pressure because of her continued attacks on former President Donald Trump.
Rep. Jim Jordan (R-Ohio), ranking member of the House Judiciary Committee, summarized the problem during a Wednesday appearance on Fox News.
"You can't have a Republican conference chair reciting Democrat talking points. You can't have a Republican conference chair taking a position that 90 percent of the party disagrees with, and you can't have a Republican Party chair consistently speaking out against the individual who 74 million Americans voted for," he said.
The caucus will likely gather next week and oust Cheney, according to Jordan.
"I think that for sure the votes are there and I think it will happen, most likely next Wednesday," he said.
Cheney and Trump have traded barbs for months. Cheney drew the former president's ire when she became the highest-ranking House GOP member to vote with Democrats to impeach him for the second time. She believes his words and actions led to the Jan. 6 breach of the U.S. Capitol.
Cheney survived a closed-door vote in early February. But back then, the only two Republicans above her supported her. Now, one openly does not while the other has suggested a change is needed.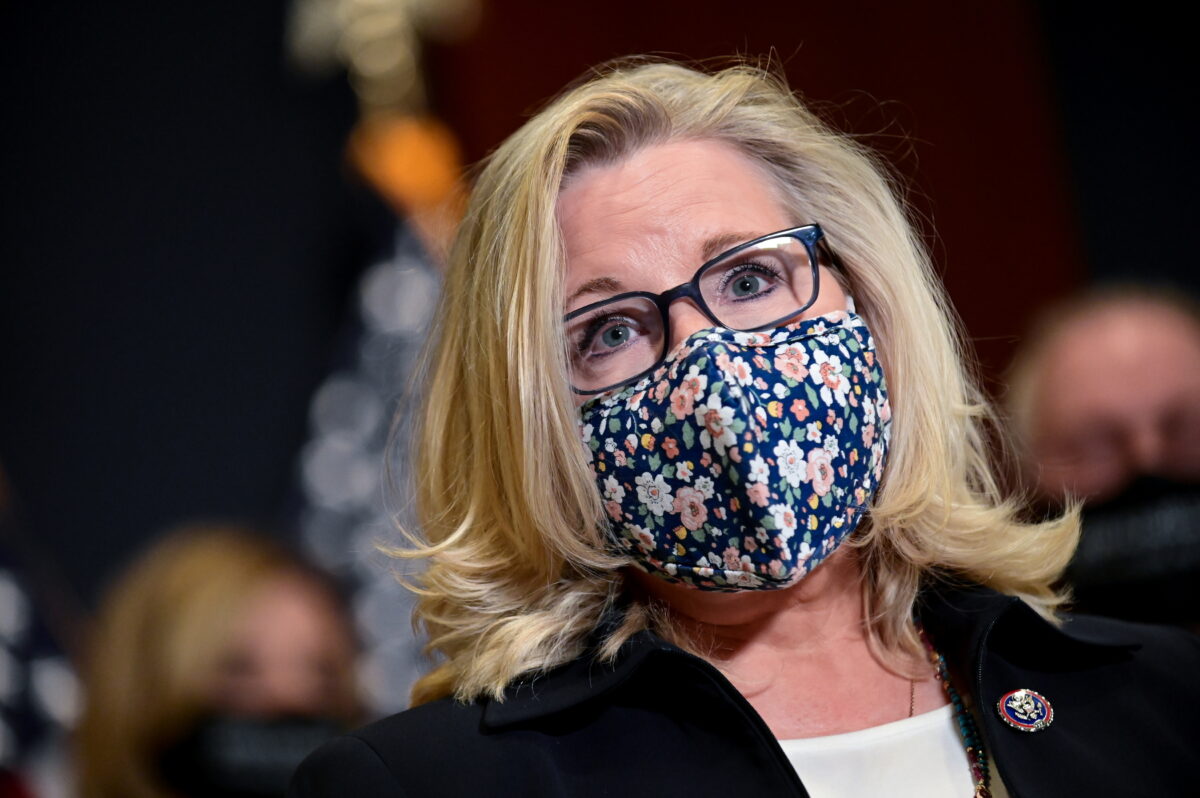 "House Republicans need to be solely focused on taking back the House in 2022 and fighting against Speaker [Nancy] Pelosi and President [Joe] Biden's radical socialist agenda, and Elise Stefanik is strongly committed to doing that, which is why Whip Scalise has pledged to support her for Conference Chair," Lauren Fine, a spokesperson for House Republican Whip Steve Scalise (R-La.), told The Epoch Times via email.
Scalise is the No. 2 Republican in the House.
House Minority Leader Kevin McCarthy (R-Calif.) said on Tuesday that Republicans had concerns about Cheney's ability "to carry out the job as conference chair, to carry out the message."
Cheney's office has not returned requests for comment.
In an op-ed on Wednesday in The Washington Post, Cheney said the GOP "is at a turning point, and Republicans must decide whether we are going to choose truth and fidelity to the Constitution."
She decried Trump continuing to maintain he is the true winner of the 2020 election while describing herself as "a conservative Republican" who reveres "the rule of law."
Rep. Elise Stefanik (R-N.Y.), who is seeking to supplant Cheney in her leadership role and is a strong Trump supporter, appeared on "War Room" on Thursday, a show hosted by former Trump adviser Steven Bannon.
"My vision is to run with support from the president and his coalition of voters, which was the highest number of votes ever won by a Republican nominee, in 2020," she said, referring to Trump.
"This is also about being one team," she added later. "And I'm committed to being a voice and sending a clear message that we are one team, and that means working with the president and working with all of our excellent Republican members of Congress."
Cheney is also in peril of losing her seat in the House, the only one Wyoming has in the lower chamber.
A poll this week indicated that many more voters in the state view Cheney unfavorably than favorably, the complete opposite of their view of Trump.
Over half of the respondents said they would vote for whomever runs to replace her in the Republican primary, regardless of who it is, versus 14 percent who said they would re-elect her.
The poll, conducted for the Club of Growth, was of 415 likely Republican primary voters on April 21 or April 22. The margin of error was plus/minus 4.9 percentage points.
Several Republicans have announced bids against Cheney in 2022, including state Rep. Chuck Gray.