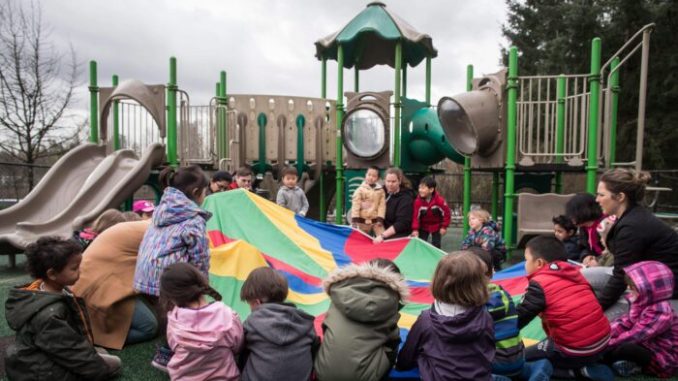 Canada's national daycare may cost billions of dollars more than estimated by the federal government, causing fewer Canadians families to benefit from it or accept a widely accessible but low-quality care unless provinces fork out more money to handle the shortfalls, according to a report.
Released by think tank Cardus on Thursday, the report estimates that Canada's universal child care program will cost between $17 billion and $36.3 billion by 2025, depending on how the program is implemented.
The low-cost model, which projected $17 billion, is only possible with the poorest staff-to-child ratios currently in place in Quebec, the authors noted, adding that the Quebec system has shown to be of "poor quality and has negative outcomes for children and parents alike" by peer-reviewed research.
The high-cost model requires provinces to chip in $23.3 billion to cover the remaining cost after federal funding and parents fees are considered, if the quality of child care is to be on par with what universal child-care proponents advocate.
"Our model calculates the provincial share of daycare funding as the difference between the federal and parent contribution and our cost estimates," the report said. "The federal government promises a fifty-fifty cost sharing with the provinces, but this sharing is not guaranteed over time."
"How the provinces will handle funding shortfalls is unknown. Thus the risk of an uneven distribution of care, or care of mediocre or poor quality, is a significant possibility," it added.
The federal budget of 2021 proposes a national daycare at a cost of $30 billion over five years, with a yearly cost of $9.2 billion after that, in hopes of reducing the cost of childcare for Canadian families to an average of $10 per day by 2025-26. It also promises a 50/50 cost share with provinces and territories.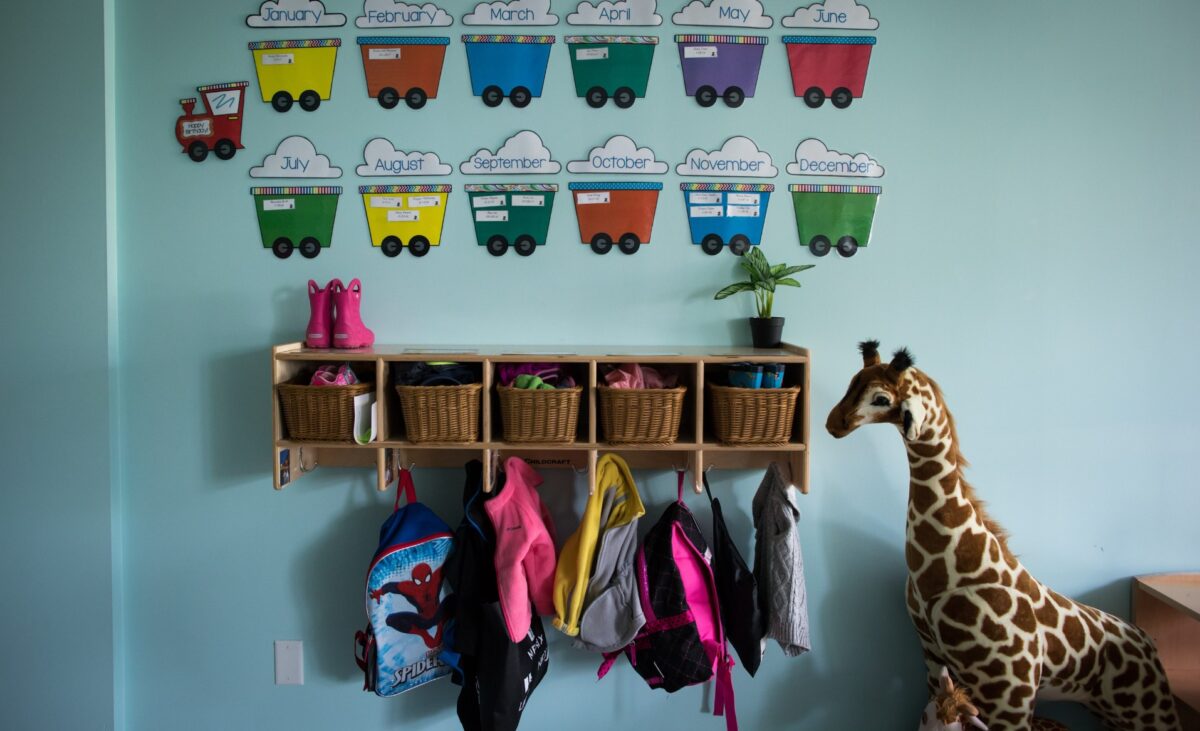 Cardus criticised the federal budget for missing details such as staff salaries, cost of infant care, "staff-to-child ratios, per-space payments for home daycares, and square footage per child and cost per square foot in the capital costs," important metrics necessary to justify how the cost for the universal program works.
"The federal government needs to provide more detail on its proposal," the think tank said in a statement released Thursday.
To come up with a realistic cost estimate, the report included the missing metrics into the model for calculation. The model also assumes a five-year phase in of "new child-care spaces, for 70 percent of children aged one through five, a percentage suggested by national-daycare proponents."
By year five, with federal spending of $9.2 billion and estimated parent fees of $3.6 billion, provinces would have to cover the remaining $4.2 million, thus totaling $17 billion based on the low-cost model.
As for the high-cost model, with a similar amount from the federal government, and estimated parent fees of $3.8 billion, provinces would end up chipping in as much as $23.3 billion to close the gap to reach $36.3 billion.
Conservative MP Pierre Poilievre questioned the affordability of the program.
"Even if the billions in Liberal spending actually creates a daycare space, it will not be more affordable. It will simply put more of the childcare cost on parents' tax bills & require money goes to state care," Poilievre wrote on Twitter last month.
The Cardus report noted that while the current federal program focuses on increasing female labour force participation, it excludes other considerations that could hurt Canadians.
"The national plan as currently conceived provides no assistance, and may indeed harm, other forms of care that children are now receiving due to arrangements made with family members, neighbours, and community, as well as home-based and centre-based providers—forms of care that parents are choosing because it is what works best for them and for their child," the report states.
"When given a choice, most parents make decisions about work and child care not with a view to GDP expansion but according to what they believe to be best for their family."