Beijing has overtaken New York for the first time to become the city with the most billionaires in the world. According to Forbes' 2021 list of the world's richest people, released in early April, Beijing has 100 billionaires, more than New York, which has 99.
Beijing's richest are mostly engaged in technology, e-commerce, manufacturing, education, bio-manufacturing, pharmaceuticals, and real estate.
The richest person in Beijing is Zhang Yiming, founder and CEO of technology company ByteDance Ltd., with a fortune of $35.6 billion. Video sharing social platforms Douyin and TikTok, an overseas version of Douyin, are both products of the company.
The richest newcomer to Beijing's new rich list is 34-year-old Wang Ning and his family. Wang made his fortune selling Blind Box, a kind of toy. His company Pop Mart was listed in Hong Kong in December.
ByteDance CEO Zhang Yiming
Some of these Chinese Communist Party (CCP)-controlled companies are involved in Internet, cyberspace, and AI technologies and are of special concern to U.S. and international security.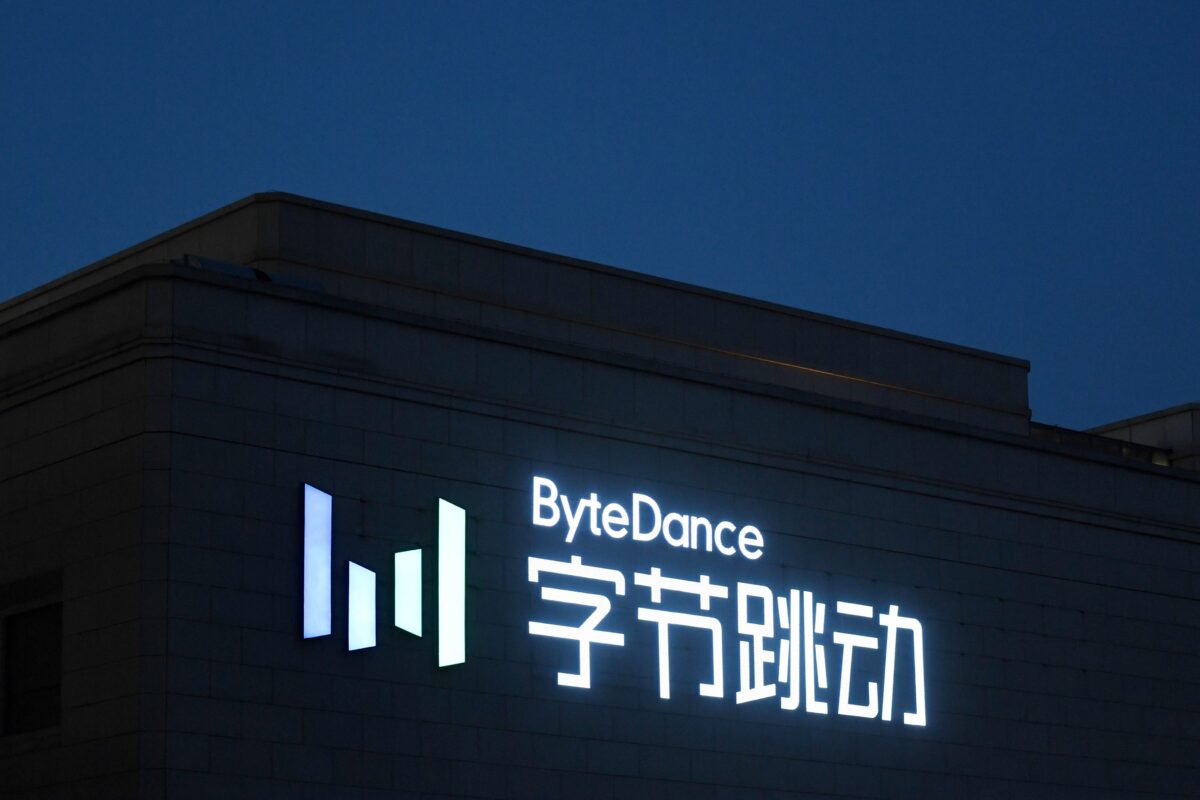 On Sept. 25 last year, legal documents filed in court by The Department of Justice stated that ByteDance CEO Zhang Yiming is a "mouthpiece" of the CCP and that his company has close ties to the Beijing authorities, which endangers the security of Americans. The document said Zhang had made public statements that showed he was committed to advancing the CCP's agenda.
Trump administration officials have said that while Zhang is not a member of the CCP, he publicly apologized to the regime in April 2018 for one of ByteDance's apps, saying "the product went the wrong way and contained content that was not consistent with core socialist values."
The Trump administration also submitted a separate document on Sept. 25 last year, pointing out that there's a lot of evidence that ByteDance has close ties to the authorities in Beijing, and its Beijing office employs 130 CCP members.
Department of Justice officials said ByteDance is subject to the CCP's laws, which could require the company to assist and monitor intelligence activities under the direction of the Party.
Douyin and TikTok Censorship
On Aug. 6 last year, then-President Donald Trump signed two executive orders prohibiting any American company or individual from conducting transactions with TikTok's parent company, ByteDance, and WeChat's parent company Tencent after Sept. 20, 2020.
In his executive order, Trump said TikTok obtains a large amount of information from its users, including location data, browsing and search history, as well as activity information on the Internet and other networks.
"This data collection threatens to allow the Chinese Communist Party access to Americans' personal and proprietary information—potentially allowing China to track the locations of Federal employees and contractors, build dossiers of personal information for blackmail, and conduct corporate espionage," the executive order said.
"TikTok also reportedly censors content that the Chinese Communist Party deems politically sensitive, such as content concerning protests in Hong Kong and China's treatment of Uyghurs and other Muslim minorities. This mobile application may also be used for disinformation campaigns that benefit the Chinese Communist Party, such as when TikTok videos spread debunked conspiracy theories about the origins of the 2019 Novel Coronavirus."
The Washington Post reported on Sept. 15, 2020, that a search for "#HongKong" on TikTok would show interesting selfies, food photos, singing parties, etc., making it hard to find anything about the Hong Kong protests. The search of "#Tianananmensquare" on TikTok shows about 20 videos, most of which are (people) joking that this bloody incident never happened.
The Guardian reported in September 2019 on how TikTok censors videos that upset Beijing. TikTok has detailed censorship guidelines, requiring uploaders to review videos that mention Tiananmen Square, Tibetan independence, or Falun Gong, the report said.
The censorship guidelines divide banned content into two categories: Posts promoting Falun Gong will be flagged as "serious violations"; posts on Tibetan independence, Taiwan's relations with China, and Tiananmen Square will be marked "for yourself only," meaning can only be watched by the uploader but restricted from sharing.
The Epoch Times previously reported that Douyin falsely accused the U.S. military of launching a biochemical virus, discredited the United States and other countries' fighting of the epidemic, and sowed discord between overseas Chinese and other ethnic groups. TikTok denied the Tiananmen Square massacre and blocked anti-Communist information. Douyin and TikTok have become heavy weapons in the CCP's anti-American information war.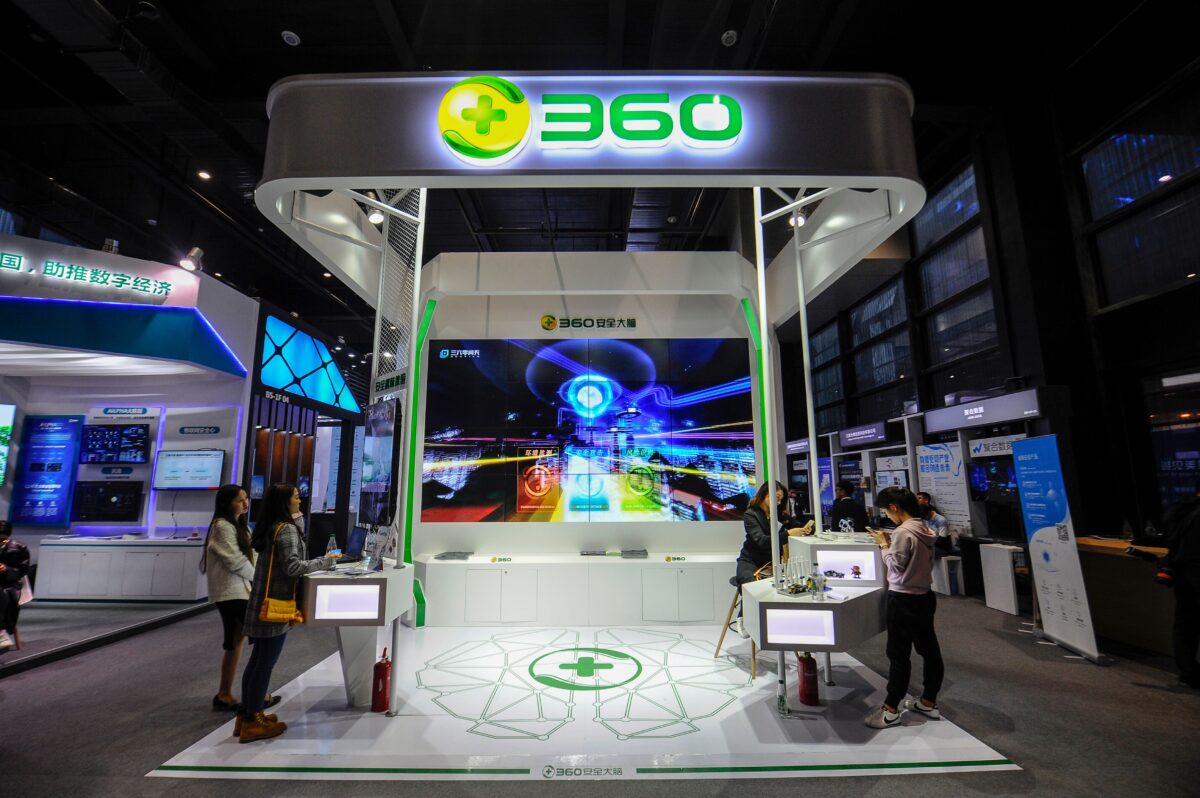 Tech Giants Qihoo 360 and QI-ANXIN
On Forbes' Beijing rich list, at number 727, is Zhou Hongyi, chairman and CEO of Qihoo 360 Technology, with a fortune of $4 billion. Qi Xiangdong, chairman of cybersecurity company QI-ANXIN, ranks 925th with $3.3 billion.
Both companies have played a major role in helping the CCP set up its firewall and use AI technology to monitor Chinese people.
Qihoo 360, the full name being Beijing Qihoo Technology Co., Ltd., was founded by Zhou Hongyi in September 2005. It is an Internet company specializing in cybersecurity.
In 2012, Qihoo 360 joined the CCP's GFW Great Firewall project. The main role of the project is to monitor communications on the network, to disrupt, block, and screen the transmission of content that does not meet the official requirements of the CCP.
The National Business Daily, a Chinese newspaper, said in an article published in February 2013 that products by Qihoo 360 were suspected of violating users' privacy and causing serious security risks.
Qihoo 360 was added to the U.S. Commerce Department's export control blacklist in May 2020.
QI-ANXIN Group, founded in 2014, is one of China's largest cybersecurity companies and is chaired by Qi Xiangdong, formerly president of Qihoo 360.
According to its official website, the Group "has developed into a leading domestic cybersecurity provider based on big data, artificial intelligence, and secure operation technology."
Chinese state media has also reported that QI-ANXIN's customers cover most central government departments, enterprises directly under the central government, and banks.
On July 22, 2020, QI-ANXIN was listed on the Shanghai Stock Exchange. Chinese media reported that according to the prospectus, the company's fundraising plan focused on six projects, including the construction of cloud and big data security protection and management operations center, industrial Internet security service center, and so on.
In 2017 Chinese leader Xi Jinping personally instructed the Cyberspace Administration to focus on controlling the global Internet so as to replace the influence of the United States, according to internal CCP documents recently obtained by The Epoch Times.