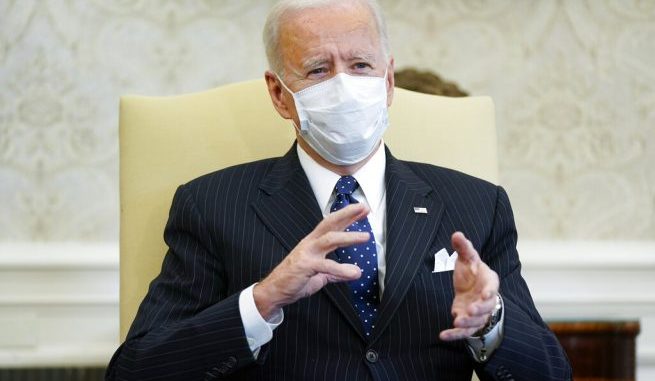 OAN Newsroom
UPDATED 10:09 AM PT – Wednesday, February 10, 2021
Joe Biden is raising eyebrows with another round of inappropriate remarks, this time targeting one of Arizona's health care workers.
The incident took place Monday during a video conference event with Brittney Hayes, who is Arizona State University's lead clinical supervisor at the State Farm Stadium vaccination site in Glendale.
Hayes was finishing up explaining the process of getting people vaccinated and the challenges she's faced as a volunteer when Biden asked her about her age.
"Are you a freshman at the university?" he asked "You look like a freshman."
This awkward moment sparked controversy online with some joking perhaps it was a good thing "he was 2,000 miles away" and others claiming Biden is living up to his "creepy Joe" nickname.
Biden went on to downplay the vaccine rollout by the Trump administration in an ongoing attempt to hijack the achievements of Operation Warp Speed.
"We committed when we got in, we were short on vaccines and short on organization when we got sworn in," he claimed. "We committed to do 100 million vaccinations in the first 100 days and we're exceeding that."
A recent report by Politico found Biden lost almost 20 million vaccines, providing only 30 million vaccinations by February 1 compared to 50 million doses left to him by President Trump.