The number of people dying of alcohol consumption reached a 20-year high during the CCP virus pandemic, official figures for England and Wales have shown.
According to new data released on Thursday by the Office of National Statistics (ONS), 7,423 people in England and Wales died of alcohol-specific causes in 2020.
2020 saw the highest annual total of alcohol-specific deaths registered since 2001.

Provisional data show there were 7,423 deaths from alcohol-specific causes registered in England and Wales in 2020 – a 19.6 [percent] increase compared with 2019 https://t.co/2FVLxanDji pic.twitter.com/mODk7kikEt

— Office for National Statistics (ONS) (@ONS) May 6, 2021
The number was 19.6 percent higher than in 2019, during which 6,209 people were killed by alcohol. It was also the highest annual death toll for the past 20 years.
The steep rise in alcohol-related deaths appears to have been related to the CCP (Chinese Communist Party) virus pandemic.
The ONS said that from January to March 2020—before the first national COVID-19 lockdown began—the death rate from alcohol abuse was "statistically similar" to rates in previous years.
However, over the rest of 2020—after the lockdown began in late March—the death rate became "significantly higher" than in any other year since 2001.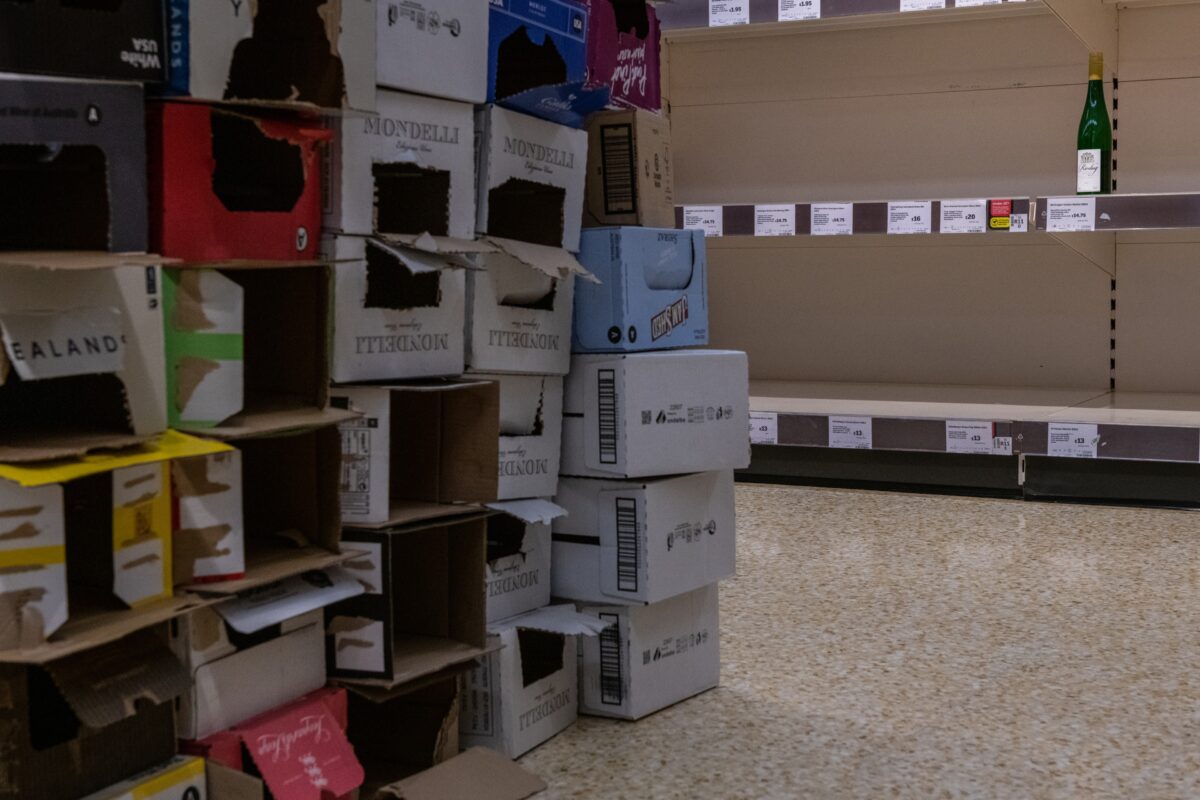 Alarmingly, the difference between 2019 and 2020 kept increasing in each successive quarter. The age-standardised death rate from alcohol abuse in the first quarter of 2020 was 8.5 percent higher in the first quarter of 2019.
The rate was 17.4 percent higher in the second quarter, 21.9 percent higher in the third quarter, and 28.3 percent higher in the fourth quarter.
The ONS definition of alcohol-specific deaths includes only those deaths that are a direct consequence of alcohol misuse. Most of these are longer-term conditions associated with continued alcohol misuse.
The increased consumption of alcohol during the pandemic has been observed in multiple countries.
A survey conducted in September 2020 revealed that two in five Australians had been drinking more alcohol than usual since the pandemic began.
In the United States, hospitals across the country have reported dramatic increases in alcohol-related admissions for critical diseases such as alcoholic hepatitis and liver failure.
At Keck Hospital of the University of Southern California, admissions for alcoholic liver disease were up 30 percent in 2020 compared to 2019.
Eli Cahan contributed to this report.