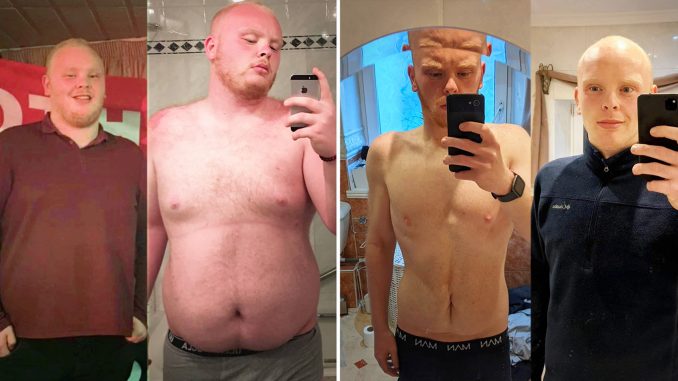 A UK man has shared his inspiring journey of losing 100lbs (45 kg) in less than a year after struggling with a devastating blow. Luke Ash, from Blaengarw, Wales, fell into depression after his longtime best friend had died.
Luke received the disturbing news in the morning of Aug. 3, 2019. His best friend since school, Ryan James, had taken his own life at the age of 23.
The tragic event caused mental turmoil which led to depression. Speaking in an interview with The Epoch Times, Luke said that he had met Ryan while in school.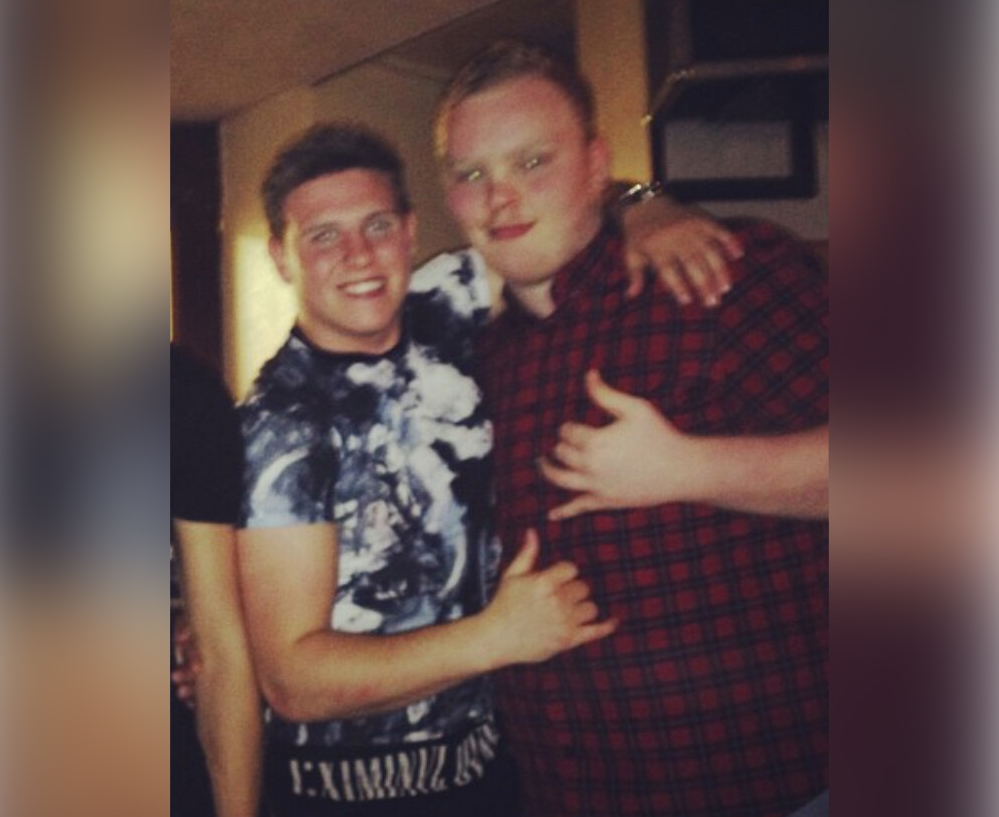 "I met Ryan and his twin brother in Comprehensive state school when I was about 12/13," Luke said.
The sudden death of his friend caused him to spiral into a mental battle that made him lose interest in everything he enjoyed doing. In the months that followed, he could only find peace in eating foods that gave him pleasure.
"After any loss, grief is natural. However, due to the tragic circumstances, it spiraled [into] a personal mental health battle," he said. "For months afterwards, I could not find any joy in any activities I enjoyed doing.
"It was truly the lowest moment I have gone through and it was comparable to a dark cloud following me around."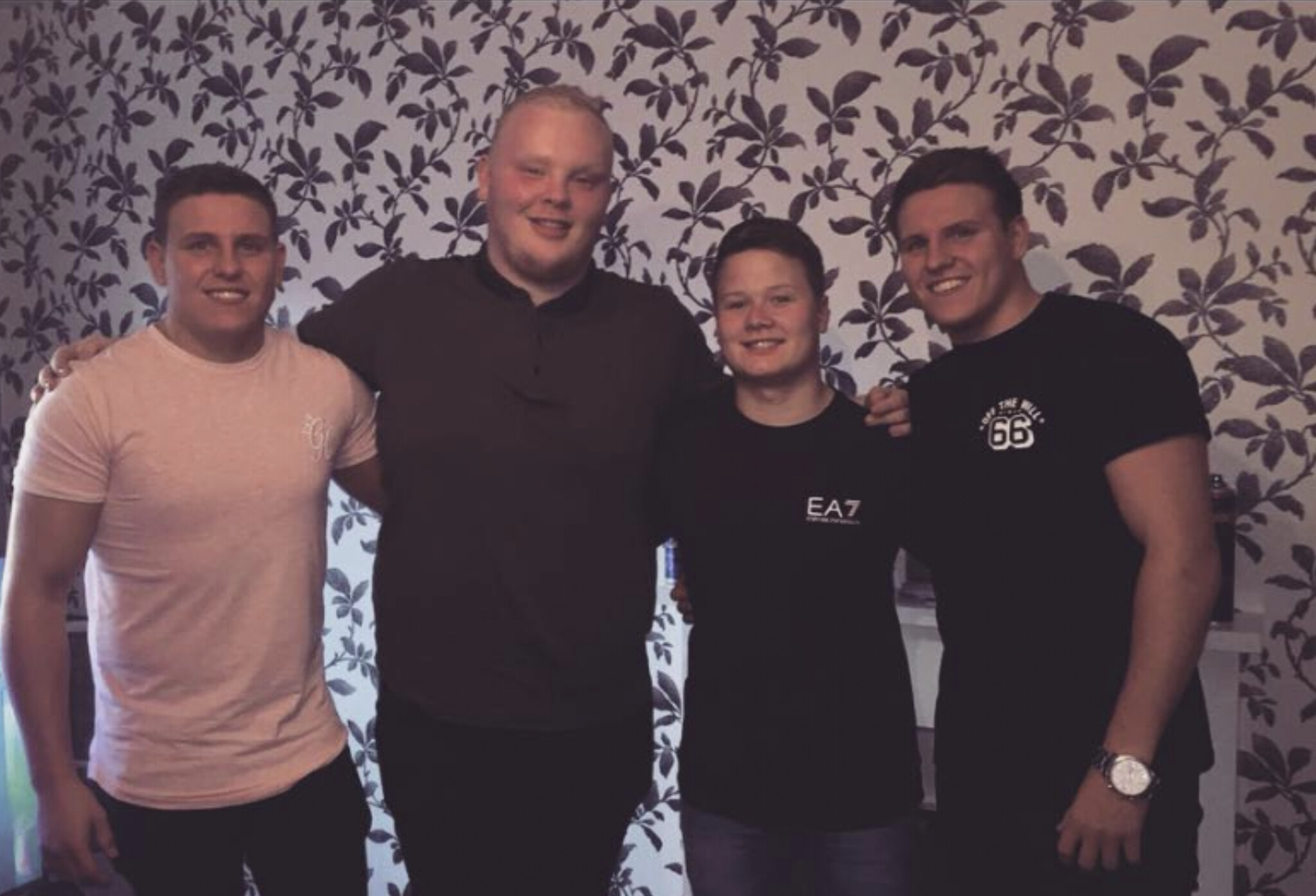 Luke began indulging in junk foods regularly, which led to his excessive weight gain. He subsisted entirely on quick meals that had high calorie levels.
"I became bigger as food was the only aspect of my life that gave me any purpose. Cooking was out of the window, so it relied on quick and easy meals which were very calorific and usually processed," Luke said, admitting that snacks played a role in degrading his mental health."
He would indulge in "snacks such as chocolate and crisps, which, looking back probably played a role in my mental health being as low as it was," he added.
Luke had been athletic and often played soccer. However, due to his altered diet, football became a lot more difficult.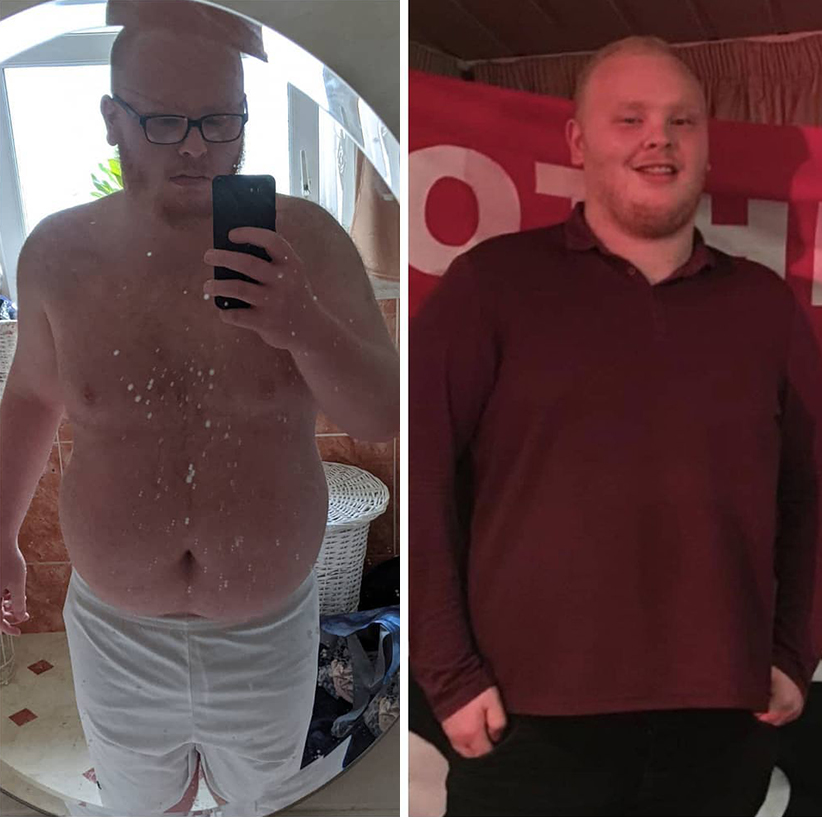 "I still played football every Tuesday and Thursday, so I was still partially active. However, due to my dieting habits, football became a lot harder to participate in," Luke said.
"I remember the weekend before I started my diet, I heavily binged on foods such as ice creams and pizza."
After some time of grieving, Luke collected himself and accepted the vulnerabilities of life. He came into a realization that he had to reconsider his approach and change what he was doing, as he was letting life pass him by.
"I stumbled across stoicism and its practices. I realized that I should only worry about what is in my control and as food and nutrition was never considered, I addressed that first," he told The Epoch Times.
He started fasting intermittently as a strategy to control and limit the amount of food he was consuming. During this period, he entirely focused on his diet but also stopped exercising, as gyms and football facilities had been shut down.
After a month of fasting and researching, he decided that this was not the optimal solution to lose weight. So, he began counting his calories and even weighing his food.
These efforts bore fruit and this motivated him to start exercising. He participated in the Couch to 5k challenge, where he ran for 5 kilometers in a space of 9 weeks.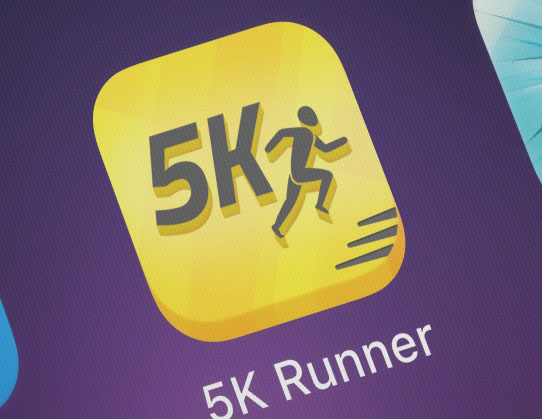 His approach to food has completely changed and he realized that consumption should be in moderation and balance. He started eating foods that had lower calories.
"As I was counting my calories, I started to turn to lower calories options. Naturally, more fruits and vegetables were introduced, which made me more ravenous when eating," Luke said.
"My energy levels were consistent throughout the day and my sleep improved. Overall, I learned that food is ultimately energy and often dictates how we feel. Now, I use this approach when I make the decision of what I eat every day."
Losing weight gave him confidence and an extra spring in his step. It offered him greater motivation and lust for life. He started looking and feeling better in the clothes he wore, making him all the more proud.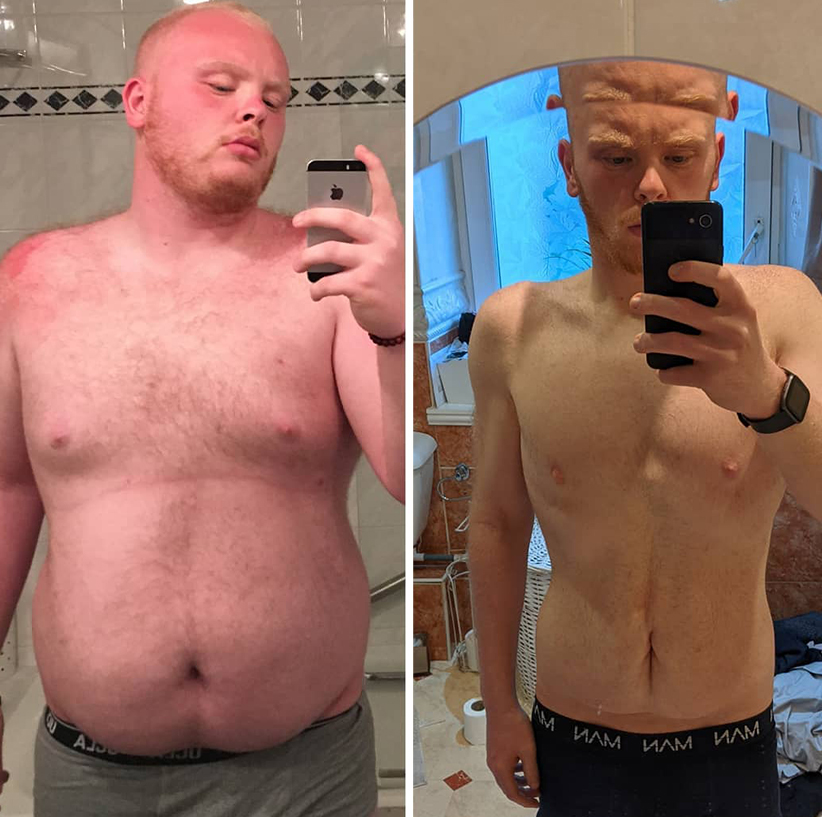 Working out opened a window to practice mindfulness, which contributed to the stabilization of his mental health. Luke advises people who are keen on living a healthy lifestyle to practice consistency and momentum in diet and working out.
Now, he delights in building muscle and improving his physique to make the best version of himself possible. He now aspires to work in sports and continue leading a healthy lifestyle, and hopes that his story will inspire people suffering from mental health issues.
"I would love to help people transform themselves with advice and guidance," Luke said in parting.
Share your stories with us at emg.inspired@epochtimes.com, and continue to get your daily dose of inspiration by signing up for the Epoch Inspired newsletter at TheEpochTimes.com/newsletter