"I am a woman of color, I am a mom, I am a cisgender millennial who's been diagnosed with generalized anxiety disorder," explains a 36-year-old woman in a recent CIA recruiting video. "I am intersectional, but my existence is not a box-checking exercise," she says. Though suffering from "imposter syndrome," viewers learn, "I did not sneak into the CIA." Indeed, "My employment was not and is not of a fluke or a slip through the cracks. . . I am educated, qualified and competent."
A reference to "my brilliance" confirms that the cisgender millennial is also humble and self-effacing. Like Eve Rand in Being There, she reveals herself to herself, and she is drenched and purged. The two-minute video was widely and mercilessly mocked, with the CIA compared to AOC. One viewer suspected the hand of Saturday Night Live, perhaps confirming that the CIA has now surpassed satire. On the other hand, the video deserves to be taken seriously on several fronts.
Being "cisgender," whatever that might be, does not qualify any person for employment with the Central Intelligence Agency, tasked with keeping the nation safe in a dangerous world of hostile, nuclear-armed powers such as China, North Korea, Russia, and perhaps Iran in due time. Since the millennial's education and background are not defined, the viewer could believe that the CIA hires people based on factors nobody can control, such as ancestry and skin color. Like being "cisgender," these factors do not confer brilliance or competence, which must be acquired.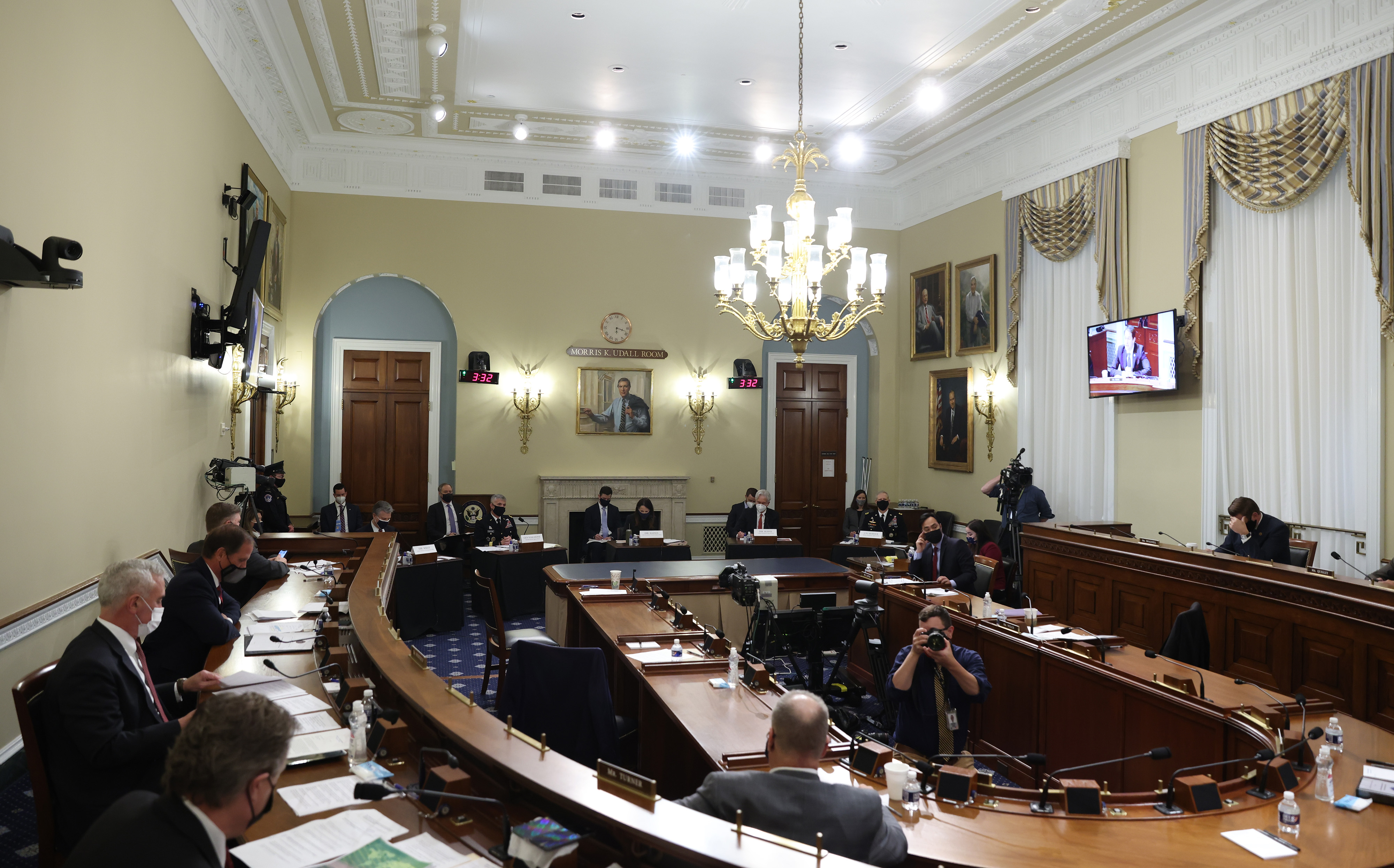 Keeping the United States safe is serious business, so "generalized anxiety disorder" and "imposter syndrome" should disqualify a person from employment with the CIA. The cisgender millennial raises the possibility that someone can "sneak in" and "slip through the cracks." Viewers might not suspect that something along those lines has already taken place.
The Communist Party USA, funded and controlled by the Soviet Union, ran candidates in American elections beginning in the 1920s. In 1976, their candidate for president was Gus Hall, an old-line Stalinist. A CPUSA boss since the 1930s, Hall was convicted in 1949 for conspiring to overthrow the U.S. government by force and sentenced to prison. Freed on bail during an appeal, Hall fled to Mexico. He was recaptured and his sentence extended to 1957.
In 1976, other candidates for president included Democrat Jimmy Carter, Republican Gerald Ford, Independent Eugene McCarthy, Libertarian Roger MacBride, and Peter Camejo of the Socialist Workers Party. College student John Brenan voted for Gus Hall of the Communist Party USA. It was Hall's right to run for president and Brennan's right to vote for him. On the other hand, there is no right to work for the CIA. Brennan's vote for Hall should have disqualified him but he somehow slipped through the cracks.
As Ronald Radosh notes, Clinton national security advisor Anthony Lake thought Stalinist spy Alger Hiss might be innocent, and that played a role in Lake's rejection for head of the CIA. Brennan, who never should have got in the door, became CIA director in 2013. In that role, Brennan turned the CIA's focus toward domestic politics. Consider the revelations from director of national intelligence John Ratcliffe, a month before the 2020 election.
In July of 2016, U.S. intelligence had learned, a foreign policy advisor to Hillary Clinton proposed that she smear candidate Donald Trump by claiming interference by Russian security services. The notes of CIA boss John Brennan show that he briefed President Obama on the information.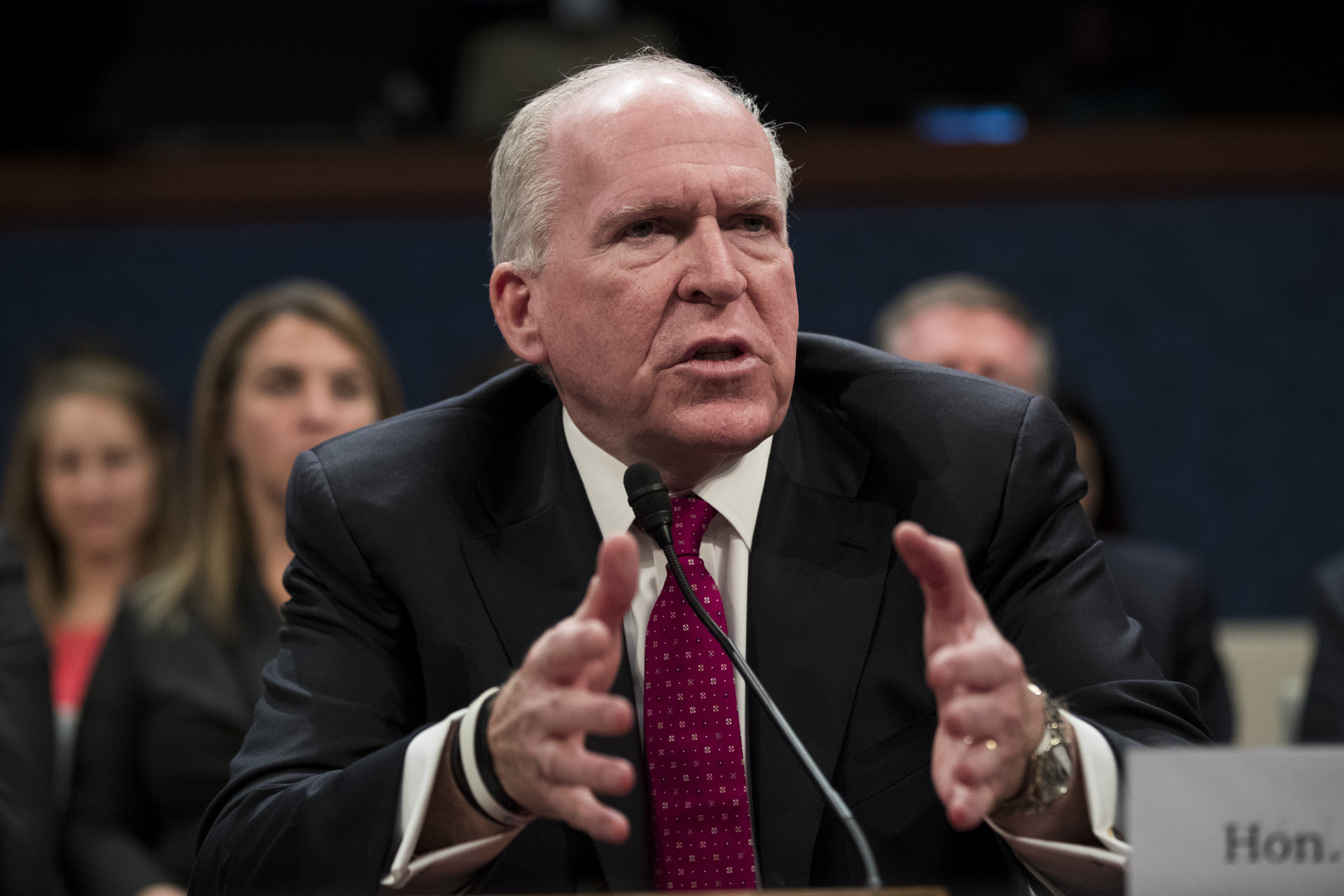 The declassifications also revealed that in September of 2016, U.S. intelligence learned that Hillary Clinton approved "a plan concerning U.S. Presidential candidate Donald Trump and Russian hackers hampering U.S. elections." Intelligence officials referred that information to FBI director James Comey and FBI deputy assistant director of counterintelligence Peter Strzok.
The FBI pair ignored Hillary Clinton's violations of intelligence laws and instead launched operation Mid-Year Exam against candidate Trump and Crossfire Hurricane against President Trump. During both operations, the Democrat-media axis demanded that legislators listen to the intelligence community. In 2020 that all changed, with Democrats blasting Ratcliffe's revelations as "Russian disinformation." In similar style, more than 50 former senior intelligence officials charge that the story of Hunter Biden's emails "has all the classic earmarks of a Russian information operation."
With no apology to Walter Sobchak of The Big Lebowski, this is what happens when the CIA hires a Gus Hall voter and puts him in charge. This is what happens when an outgoing president picks his successor and deploys the upper reaches of the CIA, DOJ, and FBI to attack political opponents.
With all its power and resources the CIA failed to prevent the massive death and destruction of the Sept. 11, 2001, terrorist attack. This year, on the 20th anniversary of 9/11, embattled Americans might wonder how hiring more intersectional cisgender millennials with anxiety disorder could possibly enhance their peace and security.
Lloyd Billingsley is the author of "Yes I Con: United Fakes of America," "Barack 'em Up: A Literary Investigation," "Hollywood Party," and other books. His articles have appeared in many publications, including Frontpage Magazine, City Journal, The Wall Street Journal, and American Greatness. Billingsley serves as a policy fellow with the Independent Institute.
Views expressed in this article are the opinions of the author and do not necessarily reflect the views of The Epoch Times.