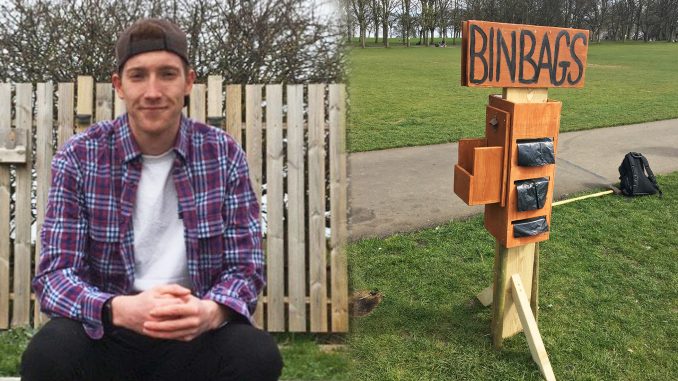 A young college student's belief in people's innate kindness has led to cleaner parks near Woodhouse Moor, in West Yorkshire, England.
When the Leeds Beckett University student, Jack Colmer, 22, saw public images of the amount of litter at parks across the country, he knew something had to be done. In particular, Colmer was disheartened by the piles of rubbish at nearby Hyde Park.
Talking to The Epoch Times, Colmer said his fellow humans' good nature convinced him that people usually want to do what's right, which inspired him to create his very own litter solution: an "eyesore" wooden bin-bag dispenser.
"I believed that people didn't want to litter," Colmer said, "but they just didn't have the facilities to help clear their stuff up at the end of the day."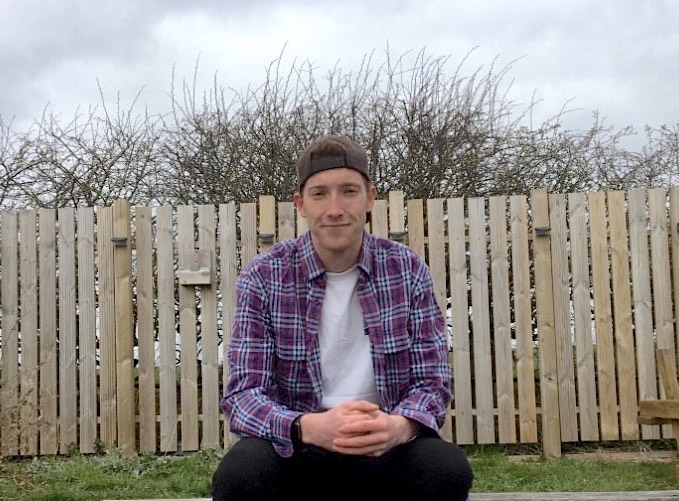 Colmer, from Newcastle, came up with the genius idea of crafting a stand made entirely of scrap wood to dispense garbage bags.
"I started getting some scrap wood together and started creating a solution," he said.
"I knew it needed to have some sort of bin bag holder or dispenser on it, and gradually step by step it turned into this bin bag dispenser that we have on Hyde Park."
However, he did incorporate some ingenuity; the bag dispensers hold 6 rounds of garbage bags each, offering more than enough bags to help people dispose of their waste.
"I kind of just made it up as I went along," he said. "It took me about 3 hours to build. I didn't want to put too much effort into it as I wasn't sure how long it would last."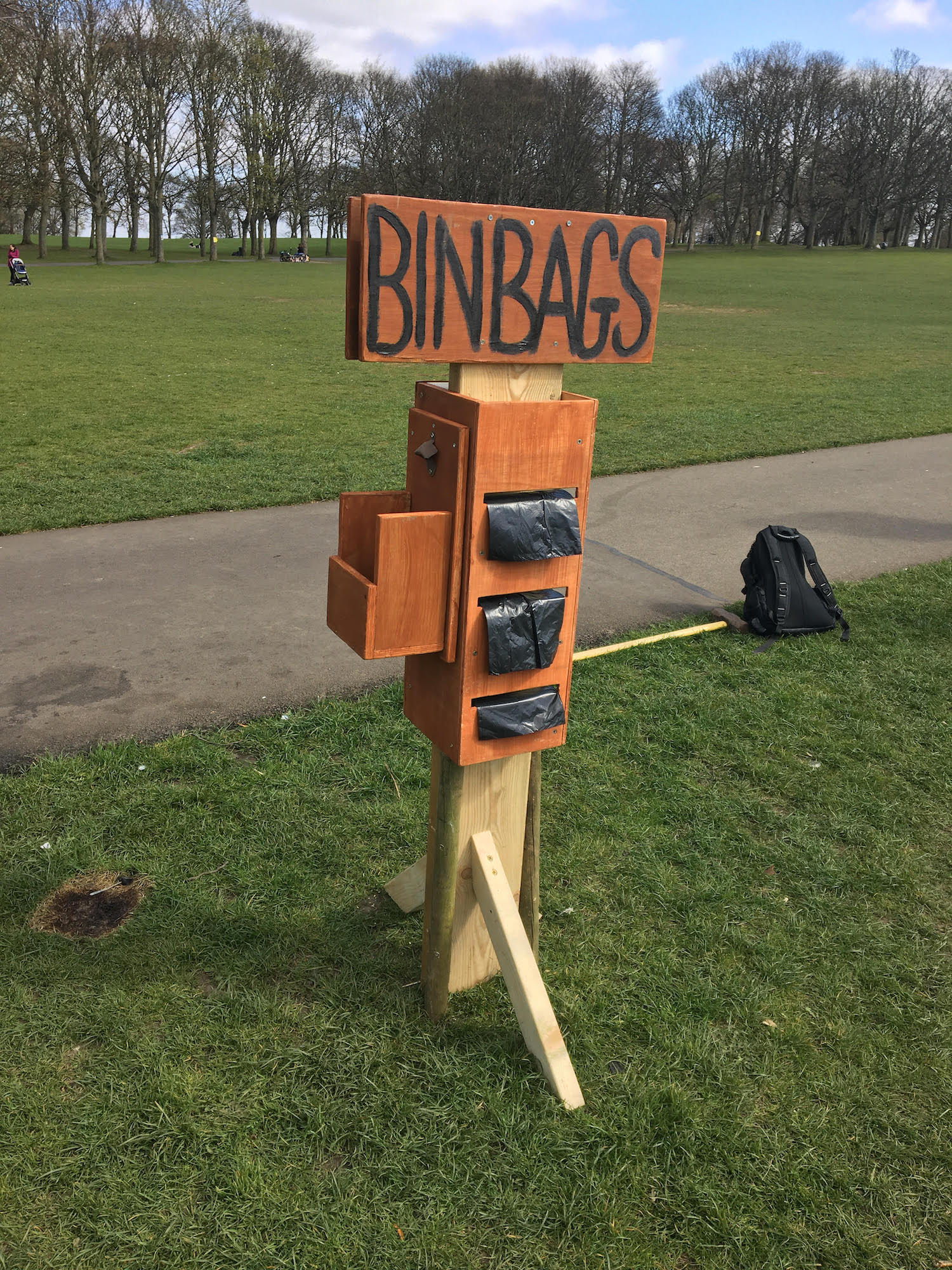 Colmer then posted on the Leeds Student Group on Facebook, pleading with other students to make a concerted effort to attend to the refuse issue at local parks.
He told The Epoch Times that he "purposely made it an eyesore so it would stand out."
The young innovator said he wouldn't have been surprised if someone merely took down his bin-bag holders.
However, Colmer says the response to his social media post about the bin dispenser has been "crazy."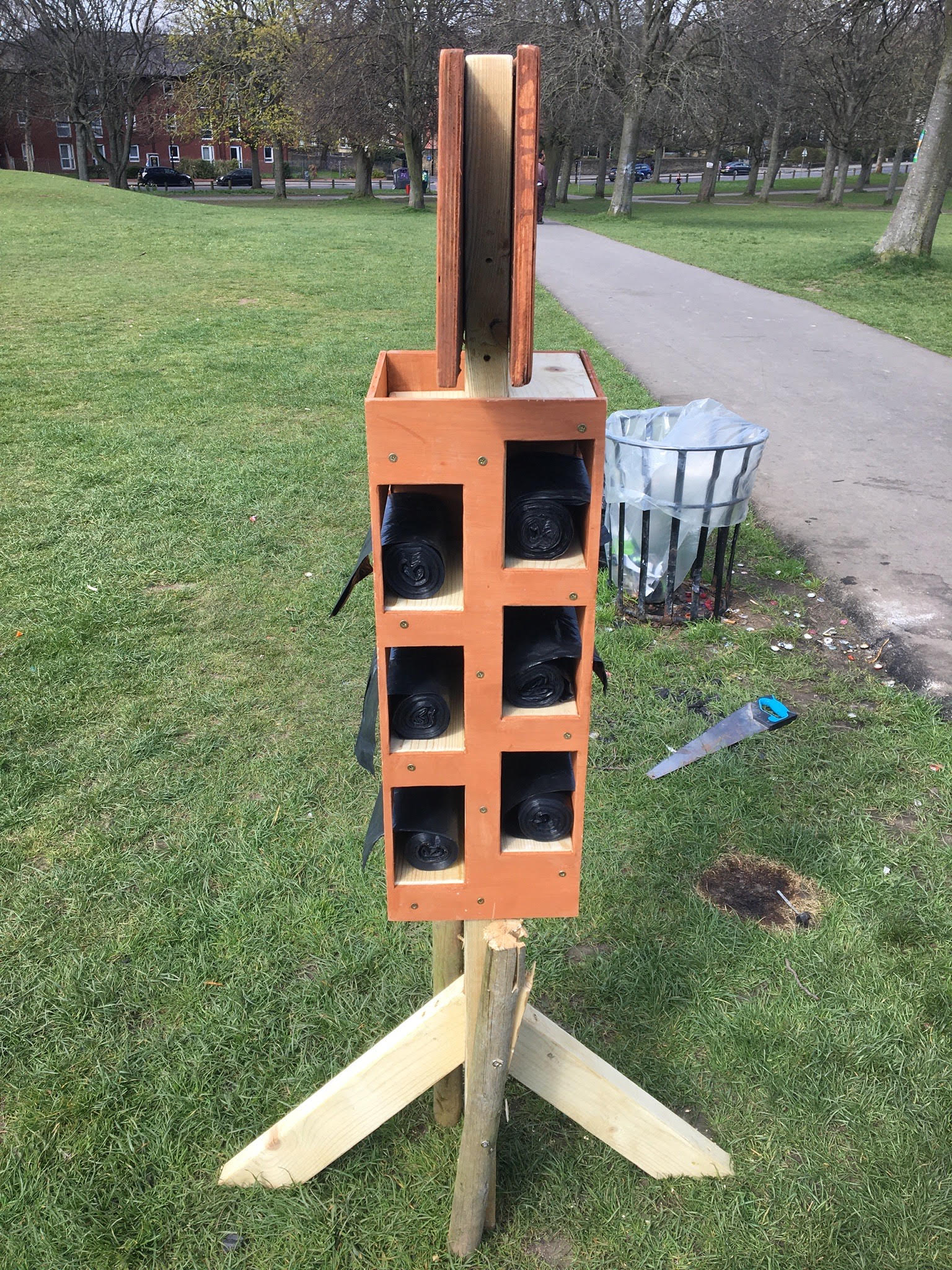 "The reaction to it has been crazy," Colmer said.
"I genuinely intended for a few hundred students to see it and share it around so people would know it existed, but it's been a bit mental how much momentum and coverage it has gained.
"At least now more people are aware of the litter problem and hopefully this will reduce it on the next sunny day!"
For anyone who wants to go out and enjoy the next wave of warm weather, Colmer has a short and sweet reminder: "Don't litter!"
Arshdeep Sarao contributed to this report.
Share your stories with us at emg.inspired@epochtimes.com, and continue to get your daily dose of inspiration by signing up for the Epoch Inspired newsletter at TheEpochTimes.com/newsletter