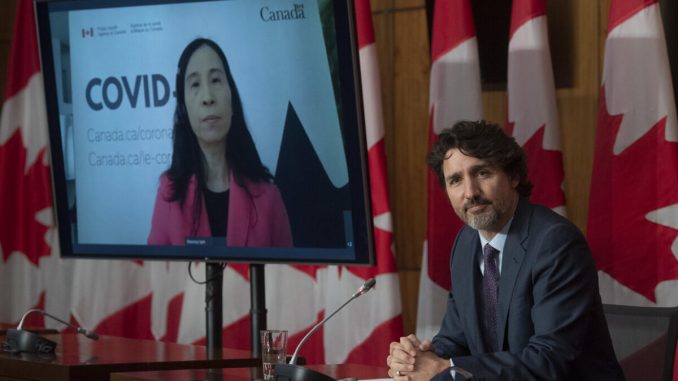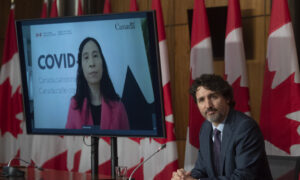 Canada is considering a policy to require travelers to provide proof that they have been vaccinated against the CCP virus prior to allowing them into the country.
During a Monday press conference, Prime Minister Justin Trudeau said people will likely resume international travel in the summer, and it would "make sense" for Canada to align with partners on requiring travelers to show "some sort of proof of vaccination or vaccine certification."
"We are now working with allies, particularly in Europe on that, but ultimately it is up to every country to determine what requirements they expect from incoming travelers," Trudeau said.
The prime minister previously said that there are "potential pros and cons" surrounding vaccine passports, as Charter rights advocates urged the Liberal government to abort the idea due to discriminatory concerns.
Last month, Trudeau shifted to a clear-cut position supporting vaccine certificates, saying that even before the COVID-19 pandemic, vaccination certificates have been required for traveling to certain regions, and vaccine passports for the CCP (Chinese Communist Party) coronavirus are "naturally to be expected."
Following the Group of Seven (G7) transport ministers' meeting on Wednesday, Canada's Transport Minister Omar Alghabra said in a statement that a coordinated approach for testing and a common platform for recognizing the vaccinated status of travelers are needed to resume international travel.
"As we work to build back better, the establishment of a system that will protect our privacy and personal information, and that will be accessible, fair, and equitable is imperative," Alghabra stated.
The G7 members include the United States, the United Kingdom, Canada, France, Germany, Italy, Japan, along with the European Union.
Trudeau noted that the United States may have a different idea as to who they would welcome into the country, as a number of states in the neighboring country have moved to ban vaccine passports for domestic use.
Florida Gov. Ron DeSantis signed a bill on Monday banning vaccine passports for COVID-19. DeSantis previously signed an executive order on April 2 prohibiting all government entity in the state from issuing such certificates.
U.S. states have moved to ban COVID-19 vaccine passports through either legislative means or executive orders include Arizona, Texas, Idaho, Iowa, Montana, Nebraska, and Tennessee.
New York became the first U.S. state to launch a COVID-19 vaccine passport in March.
With files from The Canadian Press