The Chinese Communist Party (CCP) is pushing hard to get people administered with domestic vaccines, and many local governments or entities are using various tactics to accomplish this political mission.
Recently, Shanghai was reported to give away bonuses and various items for people receiving a domestic vaccine, while a property management company posted a notice saying that those who do not get the vaccine will be banned from entering the property.
A Carrot and a Stick
A netizen with the name "a latecomer" tweeted: "The party is really worried too much about the people's vaccination. At the beginning stage, [we] got free eggs, later, movie tickets, and then, 100 yuan cash. Now it's 200 yuan cash. Everyone, it looks like a bullish market. Let's wait and see if we get thousands or maybe even tens of thousands of yuan for one injection. Getting rich overnight is not a dream!"
In this Twitter video, a man is standing in the street, holding a poster that reads: "Get 200 yuan a person for taking a jab." The loudspeaker keeps playing the same information: "Good news! Get 200 yuan for vaccination."
In his posting on April 27, the mainland Sina Weibo blogger Guoliyoudongxi (literally in English "Something in the Pot") said in his post that a netizen broke the news: "Anyone carrying a carton of milk on the street in Shanghai these days has definitely just got a jab!"
Many netizens replied to this tweet.
Netizen "Miss Tsundere" said: "In my area, 300 yuan for one jab. My coordinate: Shanghai."
Netizen "Rio zlyee" wrote: "100 yuan per person per jab in Baoshan District."
Netizen "CaCateleya" followed to say: "Taopu neighborhood community, 200 yuan plus 2 boxes of milk for two jabs. One box of milk for one jab."
Netizen "I'm SuperSuperSuper Invincible Girl" posted: "Taking the jabs means gifts of rice, cooking oil, coca-cola, and vegetables."
Netizen "ZBIFELY24" added: "Plus biscuits, towels, and cooking oil."
It has been revealed that there is a phenomenon of vaccination centers competing to get people from other districts to take the vaccinations.
Netizen "This is little kitten's classmate" wrote: "Many neighborhood communities in Shanghai are using incentives to push people to take the vaccines. Even the communities are competing with each other to get people to their communities for vaccination. The nature [of vaccination] has totally changed!"
Some people also said that even though there are many rewards for getting the vaccine, many people are reluctant to get it.
The Weibo blogger "Little Trick Working Hard to Write Mysterious Stories" wrote, "To be honest, I'm also curious. Though the government does not mandate the vaccine, many districts in Shanghai give out incentives for people to be vaccinated. Some places give 500 yuan, some 200 yuan, and the minimum incentive would be gifts. The government is so desperate to encourage people to take the vaccine, but they just don't do it. My husband and I work overtime every day for the vaccination. Home every day after 10 p.m. It's like begging everyone to get the jab."
For those who haven't been injected with the vaccine, a property management company in Shanghai posted a notice saying that they would be banned from entering the property. The notice said, "We have been informed by our superiors that everyone must participate in the universal vaccination! From April 28, 2021, anyone who enters the Great Wall Building for business or private affairs will be required to have a vaccination record. Otherwise, they will not be received."
Previously, exclusive internal corporate documents that were leaked to The Epoch Times, as well as interviews, revealed that the CCP is using the slogan "all those who should get vaccines must receive one" to force the public to receive domestic vaccines in all kinds of places, including enterprises, institutions, and markets.
No Reports on Vaccine Side Effects
The CCP's mouthpiece Chinanews.com reported that as of 24:00 on April 28, 2021, 240 million vaccinations had been reported nationwide. However, the CCP has not reported any cases of abnormalities or deaths after receiving domestic vaccines. Related news has frequently been revealed in foreign media and social media.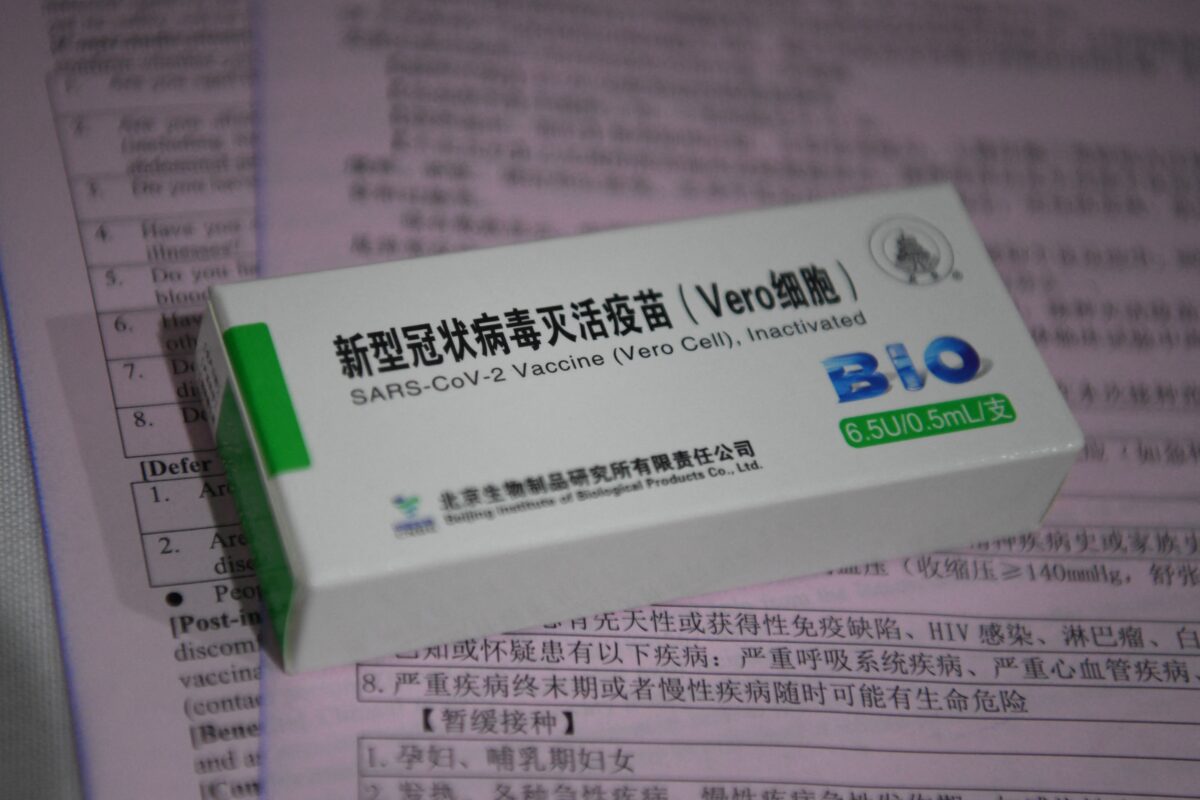 On April 29, a video circulated on Twitter showing a Chinese woman in her fifties complaining that she was fine after her first vaccination, but she unexpectedly developed facial paralysis after her second shot. In the video, the woman's face is crooked and her mouth is slanted, the left side of her face is almost immobile, and only her right eye keeps blinking.
A 63-year-old man in Hong Kong suffered a seizure and lost consciousness at home on April 26 following a second dose of the Chinese Sinovac vaccine. He was hurried to the hospital, and despite the efforts to revive him, he died there. So far, 20 people have died in Hong Kong after receiving the Sinovac vaccines.
On April 22, a 40-year-old Korean woman living in Shanghai received an injection of a Chinese vaccine on April 19 and died on April 22. She didn't have any previous underlying disease.
On April 15, a Weibo user "Wild Flower Down the Hill" posted a message saying that her 28-year-old brother in the military had died on April 15 from a brain hemorrhage after receiving an inactivated vaccine produced by Chinese Sinopharm. That same day, "Wild Flower Down the Hill" was warned by the head of her brother's unit and Futian District Health Bureau in Shenzhen to "watch out for repercussions." All her Weibo posts were deleted later.
Low Efficacy of Domestic Vaccines
Currently, there are four domestic vaccines available in China.
China National Pharmaceutical Group (Sinopharm) produces two of them. Beijing Sinovac Biotech Company (Sinovac) offers the third vaccine. These three are inactivated vaccines.
The fourth Chinese domestic vaccine is a joint product of CanSino Biologics Inc. and Chen Wei, who is a member of the Chinese Academy of Engineering, Major General, and a researcher of the Academy of Military Medical Sciences of the CCP's Academy of Military Science. This vaccine is an adenovirus vector one.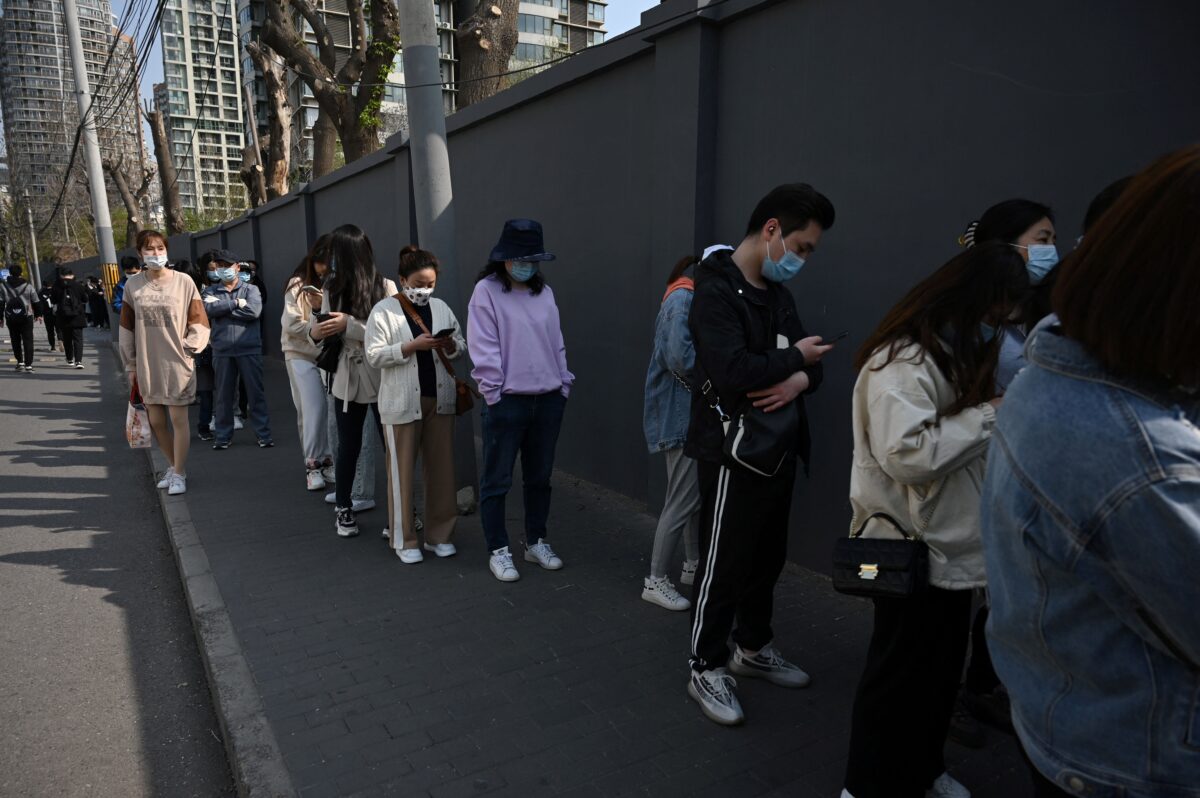 On April 10, 2021, at the CCP's National Vaccines and Health Conference, Gao Fu, Director-General of the Chinese Center for Disease Control and Prevention (China CDC), admitted that China's vaccine does not have high efficacy and that it must be improved by using several vaccines in an alternating fashion.
In January, Brazil's Butantan Institute lowered the efficacy rate of the Sinovac vaccine from 77.96 percent to 50.38 percent.
Many countries in South and Central America and the Middle East, including Brazil, Chile, Pakistan, and Turkey that have adopted the Sinovac vaccine as a result of the CCP's "vaccine diplomacy" have strangely seen a spike in confirmed infections and strong side effects after widespread administration.
As previously reported by The Epoch Times, when news broke on April 13 that the first shipment of Pfizer vaccine, manufactured by Germany's BioNTech, had arrived in China, the news was immediately blocked by CCP authorities inside China. Many Chinese netizens said they would receive the imported vaccine even if they had to pay for it themselves, and that they would not receive the domestic vaccine even if it was free.