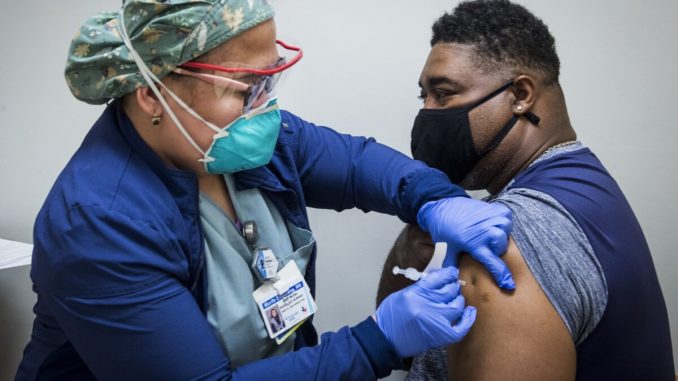 Around 1.3 billion people worldwide said that they will not get a COVID-19 vaccine if it became available at no cost, according to a Gallup poll taken in the last six months of 2020 and released Monday.
The 1.3 billion was a combination of 29 percent, or around three in 10 adults, worldwide who refused to be vaccinated, and another 3 percent who were undecided or refused to answer.
The rollout of the vaccines may be more challenging in certain countries, where more than 50 percent of people in 20 countries and areas said that they were unwilling to receive a COVID-19 vaccine.
These countries are Gabon, Cameroon, Jordan, Hungary, Bulgaria, Bosnia and Herzegovina, Russia, Kazakhstan, Kosovo, Senegal, Togo, Cyprus, Czech Republic, North Macedonia, Albania, Poland, Namibia, Lebanon, and Ukraine. Less than 2 percent of the population in eight of the countries have been vaccinated against COVID-19.
Sub-Saharan African countries Cameroon and Gabon led the list with the highest percentage of its population refusing the vaccine at 66 percent and 65 percent, respectively.
Although vaccine refusal may be high in some of the sub-Saharan African countries, the low COVID-19 mortality rate has puzzled scientists. As of April 28, the cumulative death count for the entire 46 sub-Saharan African countries was 79,804 deaths, or a case fatality risk of 2.5 percent, according to healthasset.org, which is collecting data on COVID-19 in the area. More than half of the deaths occurred in South Africa.
A spokesperson from America's Frontline Doctors (AFLDS) told The Epoch Times via email that the high number of people who do not want to receive the vaccine "should surprise no one particularly those from countries where years of authoritarian rule made people naturally more cautious about blind acquiescence to government mandates."
"Hesitancy among people is natural and should not be treated as controversial. It is often reflective of a distrust of government-provided information or a desire to examine more evidence and effectiveness before taking any medication," the spokesperson added.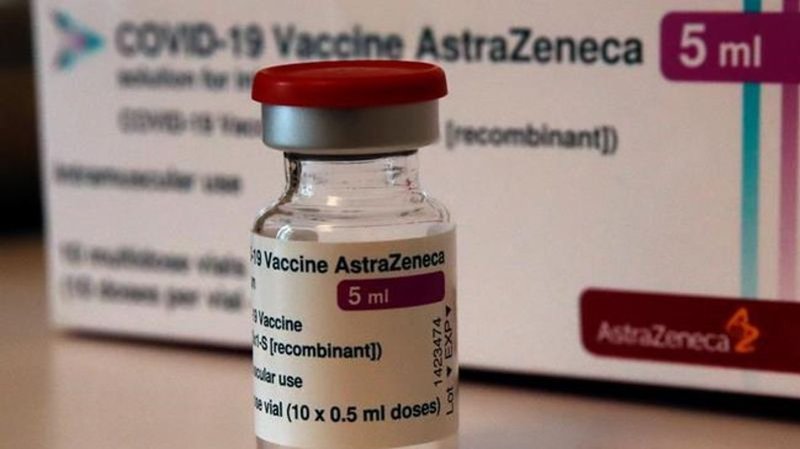 Some of the reasons why people are declining the COVID-19 vaccine include concerns of side effects, vaccine safety and efficacy, the speed at which it was developed, and a lack of trust in pharmaceutical companies, governments, and businesses, particularly those who incentivize people to get the vaccine or mandate a vaccine passport while the vaccine is only granted an emergency use authorization (EUA).
"In addition, mandating vaccines that have not been fully approved and where long-term data is unavailable is not a sound medical or scientific approach," the AFLDS spokesperson said. "It violates federal and international law. Many people are interested in waiting to see if new research comes that could cut against any EUA that permitted premature rollout of a new type of medication."
The Food and Drug Administration (FDA) has so far only issued an emergency authorization to three vaccine manufacturers: Johnson & Johnson, Moderna, and Pfizer-BioNTech. The only treatment the federal regulator has approved for a COVID -19 illness that requires hospitalization and oxygen supplementation is the antiviral agent, remdesivir.
The FDA states: "Under section 564 of the Federal Food, Drug, and Cosmetic Act (FD&C Act), when the Secretary of HHS declares that an emergency use authorization is appropriate, FDA may authorize unapproved medical products or unapproved uses of approved medical products to be used in an emergency to diagnose, treat, or prevent serious or life-threatening diseases or conditions caused by CBRN [chemical, biological, radiological, and nuclear] threat agents when certain criteria are met, including there are no adequate, approved, and available alternatives."
Uncertainty or refusal to receive the vaccine is diverse and beyond partisan issues in the United States. According to a February 2021 poll by the University of Texas/Texas Tribune, while more Independents and Republicans in the Lone Star state expressed they did not want to be vaccinated or were unsure, at least 27 percent of Democrats also said the same.
In addition, about 26 percent of Texas Democrats expressed vaccines in general were not safe, compared to 55 percent Independents and 46 percent Republicans.
The Harris Poll involving 2,097 Americans found that while more people said they would wait out on the vaccine (21 percent) or outright declined it (14 percent), about 10 percent expressed they would receive the vaccine "whenever they get around to it."
To date, more than 247 million doses of the COVID-19 vaccine have been administered to Americans, and 50 percent of the population in nine states have received at least one shot.
About 68 percent of Americans say that they are satisfied with the vaccine process. That number is double what it was in January and was highest among people age 65 and older, according to a Gallup poll that came out on March 30.