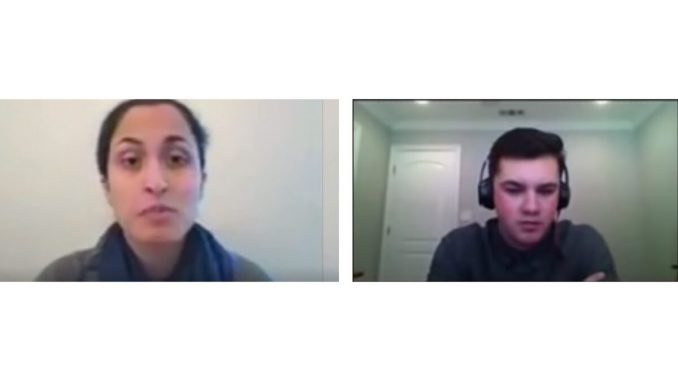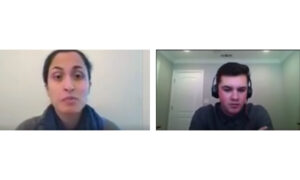 A Cypress College professor is taking a leave of absence after clashing with a college student who called police "heroes."
Braden Ellis, 19, was giving a virtual cancel culture presentation during an online communications class when his professor interrupted him multiple several times to disagree with his statements.
"I think cops are heroes and they have to have a difficult job, but we have to…" Ellis said during a recorded Zoom presentation. He was unable to finish his sentence before his professor interrupted to say: "All of them?"
Said the yet-to-be identified professor: "A lot of police officers have committed atrocious crimes and have gotten away with it and have never been convicted."
Ellis responded by saying while he understands her perspective, his intent was to share his personal opinion.
"This is what I believe," he said. "This is my opinion… I do support our police and we have bad people and the people who do bad things should be brought to justice."
The date of the presentation was not immediately known.
The communications class was the professor's first class at Cypress, and her return is uncertain.
"The adjacent professor will be taking a leave of absence and has previously expressed not returning in the fall," Cypress College officials said in a statement. "We are reviewing the full recording of the exchange between the adjunct professor and the student and will address it fully in the coming days."
The school defended its students' right to free speech.
"Cypress College takes great pride in fostering a learning environment for students where ideas and opinions are exchanged as a vital piece of the educational journey," it said in the April 30 statement. "Our community fully embraces this culture; students often defend one another's rights to express themselves freely, even when opinions differ. Any efforts to suppress free and respectful expression on our campus will not be tolerated."