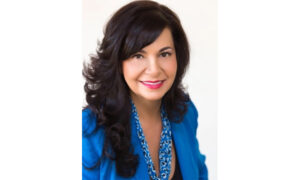 Elected officials in Laguna Beach appointed the city's next top bureaucrat following a three-month, nationwide search to replace the outgoing city manager.
Shohreh Dupuis will assume the city manager's role June 12 following the retirement of John Pietig. Council unanimously approved the hire during an April 27 vote.
"I'm incredibly honored and overwhelmed with gratitude that the city council has selected me to be the next Laguna Beach city manager," Dupuis said in a press release.
"I have a deep love and tremendous respect for this city… and am ready to tackle the challenges and opportunities that lie ahead. I look forward to collaborating with all the voices of our city."
Dupuis will be Laguna Beach's first female city manager.
Her proposed contract stipulates a three-year term with an automatic two-year extension, unless council decides not to grant the extension.
Her proposed annual base salary is $275,000; Pietig's current annual salary is $286,829.
When Pietig announced his retirement plans, Laguna Beach in February hired a recruiting firm to replace him.
Bob Murray and Associates was commissioned to recruit a new city manager at a cost of up to $30,000, according to the city.
The recruiting firm conducted an extensive nationwide search, held three public listening sessions, interviewed six candidates and sought resident feedback from a public online survey before Dupuis was selected for the position.
"Shohreh Dupuis brings strong, experienced leadership to the City of Laguna Beach during a critical time when we need to address quality of life issues for our residents, advance our economic recovery, make responsible budget decisions and take steps to protect the unique character of our community," Laguna Beach Mayor Bob Whalen said in a press release.
"After an extensive search, the city council selected Shohreh and is confident that she possesses the background, skills, passion, determination and work ethic needed to meet these challenges and move the city forward as its next city manager."
Dupuis holds a Bachelor of Science degree in applied mathematics from the University of California–Irvine.
She has been working in local municipal government for more than 30 years, having worked management roles in Irvine, Anaheim, the Orange County Transportation Authority, and the County of Orange. She worked for the consulting firm of Parsons Brinckerhoff prior to joining the City of Laguna Beach.
She has served as the city's assistant manager for the past five years.
"Shohreh has an excellent ability to analyze difficult and complex situations, formulate solutions, and build consensus," Pietig said.
"She has a big heart and really cares about Laguna Beach. Her skills, knowledge of Laguna Beach, and her energy will help the community recover from the pandemic and emerge even stronger."