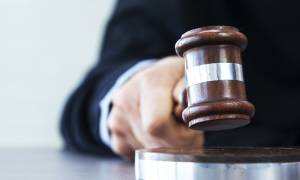 A 49-year-old illegal alien has been sentenced to 5 years of imprisonment for fatally crashing into a 24-year-old man while driving under the influence of alcohol in New Jersey.
The deceased man was Frankie Hensley from Philadelphia, Pennsylvania, who was hit after getting out of a car involved in a separate accident moments before.
Police said that Jesus Leal-Corona hit Hensley on the evening of Sept. 27, 2019, after Hensley exited from a passenger seat.
He subsequently passed away at a hospital hours after.
Leal-Corona pleaded guilty in 2020 to one charge of second-degree vehicular homicide, and two counts of third-degree vehicular assault while drunk driving.
Last month, he was sentenced to five years on the charge of vehicular homicide and is required to serve 85 percent of the term before being able to apply for parole.
Concurrently, he will be serving a 3-year term for the other counts plus 30 days for drunk driving.
He was incarcerated after the incident and remained so, having already served about 540 days so far.
Leal-Corona was previously arrested in New Jersey and Texas and had received an immigration detainer.
According to NHTSA (National Highway Traffic Safety Administration,) around 28 people pass away in drunk-driving-related accidents—one person every 52 minutes.
A record-low in deaths was reached in 2019, since 1982 when the NHTSA began reporting drunk driving-related data, however, over 10,000 lives were lost that year.
According to the CDC (Centers for Disease Control and Prevention) alcohol-related road accidents amount to more than $44 billion in costs annually.