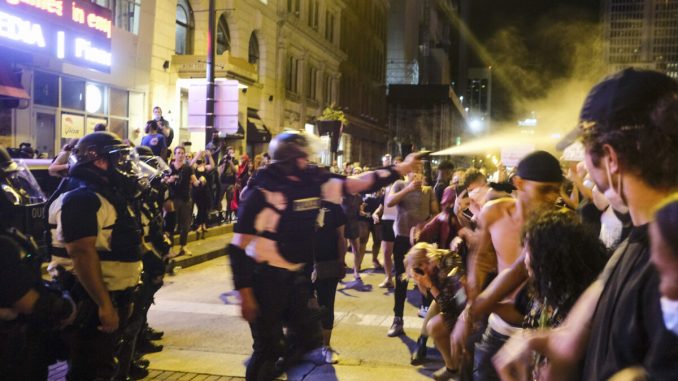 A federal judge on Friday ruled that police in Columbus, Ohio, may not use non-lethal force against nonviolent protesters, following a lawsuit that claimed law enforcement used excessive force to disperse peaceful demonstrators last summer, including by deploying rubber bullets, wooden pellets, and pepper spray.
In an 88-page opinion obtained by The Epoch Times, Chief Judge Algenon L. Marbley of the Southern District of Ohio ruled in favor of a preliminary injunction, prohibiting Columbus police from using non-lethal measures like flash-bang grenades and batons against nonviolent protesters, while limiting enforcement of dispersal orders through citations or arrests, based on probable cause that a violation had been committed.
"Defendants are restrained from using non-lethal force, including tear gas, pepper spray, flash-bang grenades, rubber bullets, wooden pellets, batons, body slams, pushing or pulling, or kettling, on nonviolent protestors to enforce dispersal orders, traffic laws, such as clearing the streets or sidewalks, and/or misdemeanors, that were not committed with actual or imminently threatened physical harm or property destruction," Marbley wrote.
Marbley's order also stipulated how Columbus police should interpret "nonviolent protesters" for the purpose of the injunction, namely "individuals who are chanting, verbally confronting police, sitting, holding their hands up when approaching police, occupying streets or sidewalks, and/or passively resisting police orders."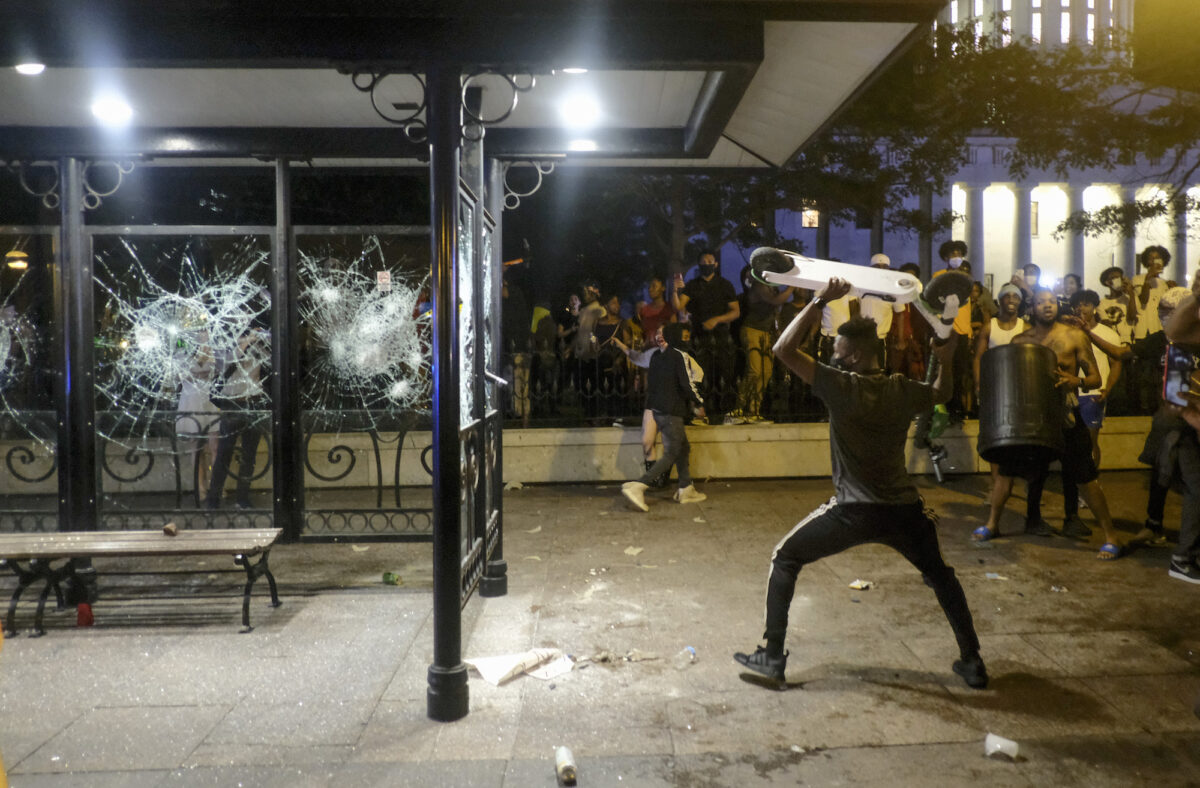 The judge also barred police from the infliction of "pain to punish or deter 'nonviolent protesters'" while calling on law enforcement to limit inflicting pain on protesters when responding with necessary use of force to prevent crimes or in response to imminent threat of physical harm.
The injunction delivered a victory for the Plaintiffs in a federal lawsuit filed last year by a group of protesters against the city of Columbus, Police Chief Thomas Quinlan and at least five other officers for injuries they say they suffered while protesting.
The Plaintiffs alleged in the complaint, filed in July 2020 in U.S. District Court in Columbus, that police "responded to the protests with excessive use of force, including pepper spraying, tear gassing, and assaulting with physical force and rubber bullets or wooden pellets, and flash-bang grenades against nonviolent protestors who were standing in the streets, from which vehicular traffic had already been blocked and eliminated by police, or on sidewalks, chanting, and holding signs and posing no threat of violence or property destruction, and typically without giving audible warnings to their targets."
The protesters also accused police of what they called "collective punishment," responding to any person "who threw a water bottle, harassed or taunted an officer, or engaged in property destruction by indiscriminately pepper-spraying or tear-gassing a group of obviously different protesters who had not engaged in any such conduct."
In the order, Marbley described the officers' use of physical violence, tear gas, and pepper spray as "the sad tale of officers, clothed with the awesome power of the state, run amok."
John Marshall, lead attorney for the Plaintiffs, told USA Today that the decision "will have a significant impact on the ability of the Columbus police to inflict violence against lawful protesters."
The Columbus Police Department did not immediately respond to a request for comment on the ruling from The Epoch Times.