The man who is suspected to have operated a suspected human smuggling vessel that overturned off the coast of San Diego was taken into custody.
Authorities said that at least four people have died and more than 20 were hospitalized when the boat overturned Sunday.
"Every indication from our perspective is that this was a smuggling vessel to smuggle migrants into the United States illegally," U.S. Customs and Border Protection (CBP) Supervisory Agent Jeff Stephenson said during a news conference Sunday.
Stephenson said that agents are holding the man who is suspected to be the smuggler behind the operation. The suspected captain's name was not disclosed to the media.
The captain, according to Brandon Tucker, another CBP official, said he is "a bit out of it, but he is speaking to agents on scene."
"We're assuming that it was illegal migration, but generally they are smaller, in the 20 to 30-foot range, generally about 20-plus migrants," he said. "This one was a bit larger than normal, but for overcrowding on these vessels, the unsafe conditions on these vessels, it's the same, it's just slightly larger."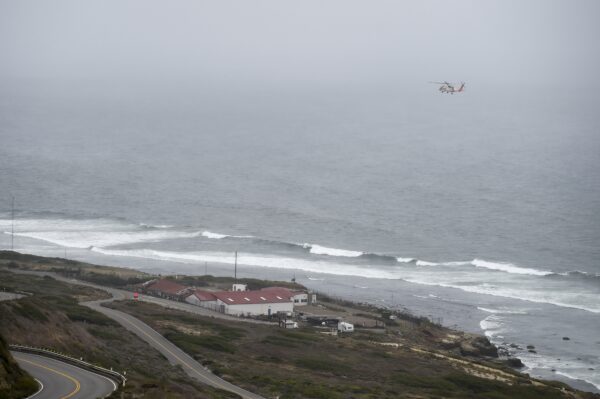 The injuries of the survivors range from hypothermia to physical injuries sustained when the boat broke apart in what was described as rough and choppy water.
"Conditions were pretty rough, five to six feet of surf, windy, cold, water is around 60 degrees, so you get hypothermia pretty quickly," said Lifeguard Lt. Rick Romero with San Diego Fire-Rescue. "The boat was on the reef, bouncing back and forth, and then just slowly disintegrated into a bunch of pieces, so there's no boat there, it's all debris."
Seven people were pulled from the waves, including three who drowned, said Romero. One person was rescued from a cliff and 22 others managed to make it to shore on their own, he said.
Officials said the group was overcrowded on a 40-foot cabin cruiser that is larger than the typical open-top wooden panga-style boats often used by smugglers to bring people illegally into the United States from Mexico.
Border Patrol on Friday said law enforcement officials would be ramping up operations to disrupt maritime smuggling off the coast of San Diego this weekend. As warmer weather comes to San Diego, there is a misperception that it will make illegal crossings safer or easier, the agency said in a statement.
The Department of Homeland Security has not responded yet to a request for comment.
The Associated Press contributed to this report.