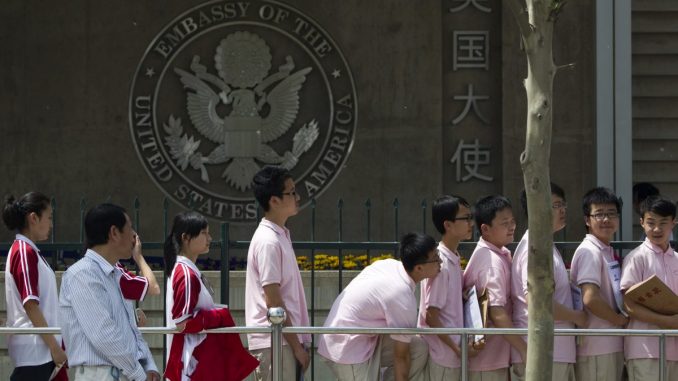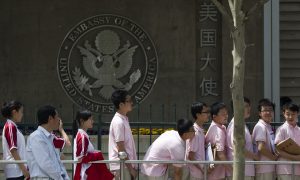 As soon as the United States announced last week that it would lift travel restrictions with China and some other countries, airline ticket prices from China to the United States immediately went up by more than RMB 10,000 ($1,544) per ticket. It appears that neither the pandemic nor tensions between the two countries have dampened the enthusiasm of Chinese students wanting to come to the United States despite outrageously high air fares.
The U.S. State Department on April 27 announced that overseas students from many countries, including China, will be allowed entry into the United States for the fall semester starting Aug. 1, and that the entry date could be as many as 30 days before the start of the semester. This means that more than 300,000 Chinese students who were studying in the United States who have been stranded in China for one and a half years due to the CCP (Chinese Communist Party) virus pandemic, will finally be allowed to return, beginning in July.
Right after the announcement, ticket prices for flights from China to the United States began to rise. United Airline's economy class tickets for a direct flight on Aug. 31 between Beijing and Boston jumped from $1,113 to nearly $5,412 that night. According to Chinese media Caixin, prices by other airlines for non-stop flights from China to the United States in the back-to-school season have also increased by similar amounts.
Currently, there are 12 flights per week between China and the United States, with United Airlines, American Airlines, and Delta Airlines each operating two flights a week. In addition, Chinese airlines operate six flights a week. Efforts are underway in both countries to resume more flights.
According to a report released by the U.S. Immigration and Customs Enforcement on March 19, there were 382,500 Chinese students studying in the United States in 2020, accounting for nearly one-third of all international students in the country—down 19.38 percent from the previous year.
The Trump administration tightened restrictions on Chinese students studying sensitive majors in June 2018 in an effort to reduce the risk of espionage and intellectual property theft in important fields. This was one of the reasons for the decrease in Chinese students studying in the United States last year.
In addition, with the CCP virus pandemic originating in Wuhan, China, the United States banned all but American citizens from China since January 2020.
On Jan. 20 of this year, the U.S. embassies and consulates in Beijing and Guangzhou announced the availability of appointment dates for F1 visa interviews on their official websites. As soon as the news was announced, all appointments were booked right away.
According to Chinese media reports, in order to bypass U.S. travel restrictions, many Chinese students traveled to Singapore, South Korea, or other countries at the beginning of the year to undergo a 14-day quarantine in a third country in order to apply for a student visa to enter the United States.