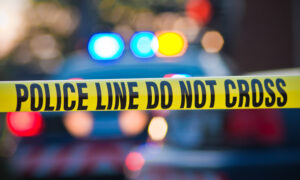 Two Indiana high school students were killed in a car crash on their way to their prom over the past weekend, according to officials and family members.
Kalen Hart, 18, and her boyfriend Lendon Byram died after an SUV crashed into their vehicle on Saturday night, local media reported. Deputies were dispatched to a two-vehicle wreck at 281st Street and Lacy Road at around 5:15 p.m. on Saturday, reported the Indianapolis Star.
Their deaths were announced in a Facebook post by Derek Arrowood, the superintendent of the Hamilton Heights School Corporation, and he also said that all scheduled prom activities were canceled.
Hamilton County Sheriff's Deputy Ryan McClain told the newspaper that two other high school students who were in the vehicle's back seat were injured. They were taken to the hospital with non-life-threatening injuries.
"It's heartbreaking. It's the worst nightmare," Arrowood told WTHR. "It's a horrible situation. So what we do in horrible situations is we try to love each other and we try to support each other and we try to make sure everyone's needs are met to the best of our abilities and that's absolutely what we are working on now."
"Grief is personal and everyone experiences and processes loss and trauma differently," the school also said in a statement. "This is an unimaginable loss for these families and our school community."
Hart's mother, Jody Bartrom Conaway, posted a fundraiser on Facebook that is seeking $15,000 to cover her funeral.