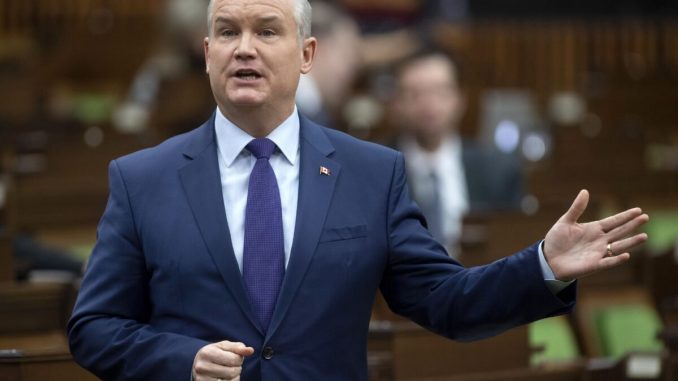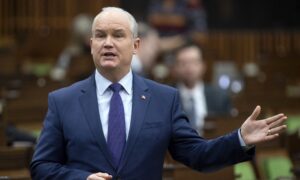 Commentary
One of the key strengths of Stephen Harper was that he understood the diversity of thought in the big tent that made up his party and knew what he had to do to navigate the divisive landscape of politics to remain relevant.
Conversely, not understanding the diversity in the conservative camp and the numbers required for winning an election is a major flaw of People's Party of Canada (PPC) Leader Maxime Bernier.
In any given election, 60 to 70 percent of the votes go to progressive parties. Considering that to win an election a conservative party needs a minimum of 35 percent of total votes, and assuming total votes of 40 percent up for grabs by the conservatives, there will only be 5 percent that can be carved off by splinter parties cannibalizing the conservative vote. Any push encroaching on that margin only harms prospects of a conservative win.
Bernier can best be described as a libertarian, a viewpoint that optimistically is held by only 10 percent of Canadians. Yet Bernier's leadership style is one where he only caters to those who hold the same world view as he does, ignoring all others in the conservative camp, or in the country. This is evident in the dismal performance of his PPC in the 2019 election, getting only 1.6 percent of the total vote, and losing the riding seat he and his father had held for consecutive parliaments. He repeated the same heavy loss in a Toronto area riding byelection in 2020.
Harper had another key strength, one that his successors Andrew Scheer and Erin O'Toole also share: knowing how to neutralize and mute wedge issues that the liberal media try to exploit to paint conservative leaders as deplorables. This point can never be underestimated. And it becomes all the more important when a conservative leader doesn't have as much name recognition and is liable to be painted by media as hateful and racist. This has happened to every conservative leader since this ad hominem attack tool was crated by the liberal media.
It's not fair that conservatives are faced with such bias from the media, but it's a conservative value to meet the challenges with rigour and remain steadfast. In the case of Bernier, he is revelling in the attacks but not facing the challenges effectively to remain relevant.
Harper understood that to survive, one must lead as a "pragmatic conservative."
Current leader O'Toole also understands the challenges facing a party leader and the effective paths to victory. Lacking a high-profile brand name, he is navigating the hurdles in the best way he can, much like the not-well-known Stephen Harper did in 2004.
The Conservative party also subjects its leaders to leadership reviews, ensuring democratic processes are maintained and the will of party members is heeded. But there have been no leadership reviews in the PPC. That's not consistent with conservative values, and it's not democratic.
For those interested in conservative policy-making, O'Toole will be the only real choice in the next federal election.
Manny Montenegrino is president and CEO at ThinkSharp in Ottawa and was former prime minister Stephen Harper's lawyer. 
Views expressed in this article are the opinions of the author and do not necessarily reflect the views of The Epoch Times.