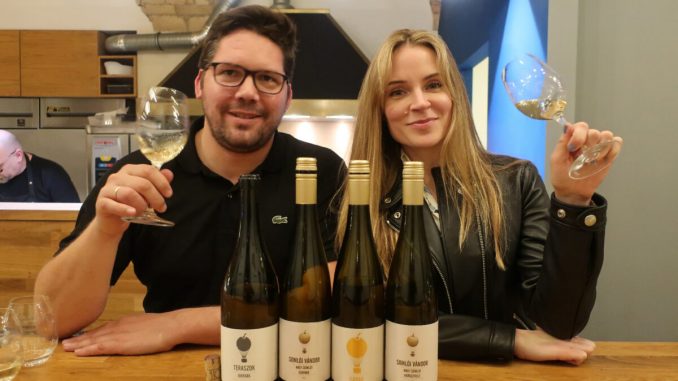 Hungarian wines could have been a household word today, but two world wars and 40 years under communist rule forced a major pause on this once-formidable wine-producing country.
"Wines from Hungary were considered the best in the world!" a wine store owner excitedly replied when I inquired whether he carried any. He didn't that day because Hungarian wines in the United States are hard to come by.
A look at the world map shows that Hungary in central Europe is about the size of the state of New York and shares the same viniculture-friendly latitude and Mediterranean climate with Austria, Switzerland, and France to its west. Historical records indicate that Hungarians began making wine before the Romans. Its acclaimed Tokaji Aszu dessert wine comes from Tokaj, the oldest classified wine region in the world and a UNESCO World Heritage Site. It was a favorite of King Louis the 14th of France, who called it the "wine of kings, king of wines."
During communism Hungary, the largest wine-producing country in the Eastern Bloc, exported huge amounts of wine to the Soviet Union, which was more interested in quantity than quality. When communism ended in 1989, land was returned to rightful owners, including winemaking families and others keen on being a part of Hungary's winemaking renaissance. The late 1990s marked the rebirth of fine winemaking throughout the country.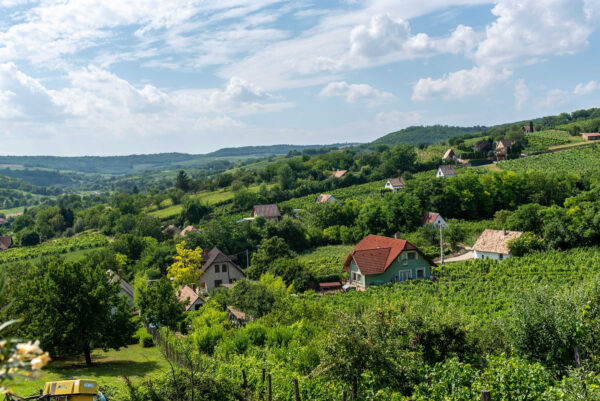 Covering three-quarters of the country, Hungary's 22 wine regions flourish in climate conducive for growing grapes and lush romantic landscapes ranging from basal-vulcanite mountains to the lowlands and plains rich in volcanic limestone, clay, and sandy soils. Its four most popular winemaking regions stretch across the country: Nagy Somlo in the west, Villany in the south, then Eger and Tokaj (Hungary's crown jewel) in the north.
Hundreds of grape varieties—from indigenous to international—grow throughout the country. The most popular white grapes include Furmit, Harslevelu, Irsai Oliver Juhfark, Keknyelu, and Olaszrizling. Cabernet Franc, Kekfrankos, Kadarka, and Portugieser are some of the celebrated reds.
While the COVID-19 pandemic put restraints on travel, it didn't stop me from finding Hungarian wines online, thanks to Taste Hungary, Hungary's most successful tourism operation, based in Budapest.
Founded in 2008, co-owners Carolyn and Gabor Banfalvi (she's American, he's Hungarian) shared a passion to "reintroduce" visitors to Hungary, its re-emerging wine culture and "culinary paradise." Carolyn holds a culinary school degree and is a Hungarian food book author ("Food Wine Budapest").
By 2014 the Banfalvis opened a wine cellar, The Tasting Table, in Budapest and soon after a wine shop across the street for clients and the public to sample and buy wines produced throughout the country.
In a most intuitive move before the pandemic, they decided in 2019 to offer an online wine shop in the United States for their American clients back in the States who longed to enjoy Hungarian wines they had learned to love, not to mention Hungarian ex-pats thirsty for wines from the homeland. Its popularity helped them survive the lockdowns.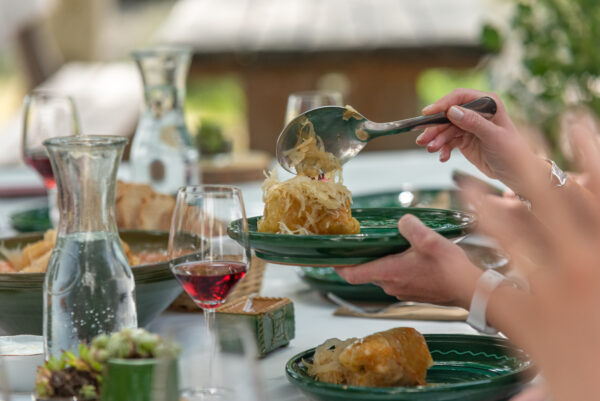 At first glance, the online offerings were dizzying, and the labels were in Hungarian. But I closed my neophyte eyes and went for it—two whites (from Tokaj and Somlo) and a red (from Villany). The English description of one of the whites—Erszebet, Lunee, 2019 ($19.90)—had me hooked: "There are few places in the world where Muscat Blanc makes such exciting wine" and "Mexican food and light spicy food are a perfect match!" At first sip the floral character jumped out with delicious flavors of grapefruit zest, elderflower, passion fruit, and mango.
"Hungary has quite a big and long history of winemaking," Carolyn Banfalvi explained to me over the phone, "but it is still one of the unknown countries in the U.S. Travelers are blown away when they discover a whole new wine culture … and Americans who like discovering new wine love it here because there are so many native grapes that are only found in Hungary."
Growing more fascinated with Hungary's wine culture, I also connected with Athena Bochanis, owner of Palinkerie Fine Hungarian Imports in New York. She focuses exclusively on Hungarian wines and spirits.
"I became enthusiastically entranced with Hungary's culture, food, and wine," said Bochanis, who lived a year in Hungary during law school—and learned to speak perfect Hungarian.
A few years later, in 2013, after in-depth research and combing small wineries around Hungary, Bochanis took the leap of faith and founded Palinkerie to promote exciting wines produced by Hungary's younger and less-represented generation of winemakers.
Bochanis describes the winemakers she partners with—some second-, third-, fourth- and seventh-generation winemakers—as "a great blend of knowing what's going on in the world" and willing to invest in new methods of winemaking such as pet-nats, natural, and organic wine. But coming from the long tradition of winemaking families, they still want to work with classic styles and traditional grapes to make wines that "tell you they are from Hungary even if they have a modern sensibility."
The benefit of being a small operation, says Bochanis, is that "I have an opportunity to import some of the best wines."
Winemaking in Hungary is back.
When You Go
To learn more about Hungarian wines, view virtual wine-tastings and purchase wines online, visit TasteHungary.com and Palinkerie.com.
Athena Lucero is a freelance writer. To read features by other Creators Syndicate writers and cartoonists, visit the Creators Syndicate website at Creators.com. Copyright 2021 Creators.com