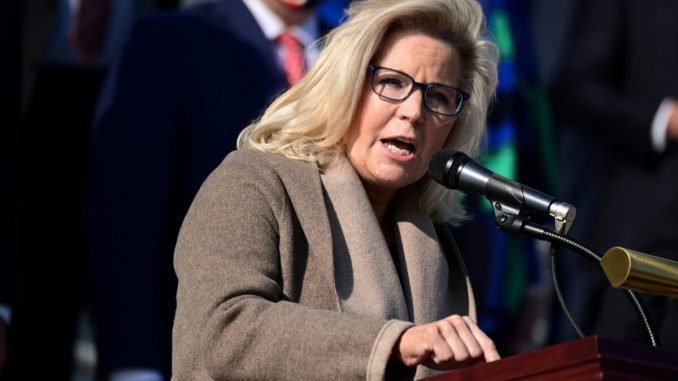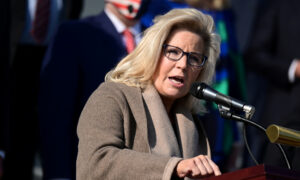 Rep. Lance Gooden (R-Texas) predicted that Rep. Liz Cheney (R-Wyo.) will be ousted as her GOP leadership position in May, amid growing Republican criticism against her after she made comments against former President Donald Trump.
"Liz Cheney has promised she will campaign on impeaching Trump 'every day of the week.' Good luck with that, Liz! PREDICTION: she'll be out of her GOP leadership role by month's end!" Gooden wrote in a tweet over the weekend.
Gooden did not provide a reason for his claim. The Epoch Times has contacted Cheney's office for comment.
The Texas congressman may have been referring to an Axios report that House Republican leadership is considered ousting Cheney, the daughter of former Vice President Dick Cheney, as the No. 3 Republican in the House.
Meanwhile, top Republicans such as House Minority Leader Kevin McCarthy (R-Calif.) and Minority Whip Steve Scalise (R-La.) have raised concerns about her leadership.
"This idea that you just disregard President [Donald] Trump is not where we are," Scalise told Axios on Friday. "And frankly, he has a lot to offer still and has offered a lot. He wants to help us win the House back."
He noted that Cheney's anti-Trump rhetoric has proven to be divisive within the party, as Trump still remains an enormously popular figure in the GOP.
"I do think we've got to focus on what it's going to take to get the House back and present conservative alternatives to this far-left socialist movement we're seeing. Those were the conversations we were having," Scalise added. "We were very unified by the way."
Last week, Cheney told the New York Post that she believes Republicans can recapture the presidency in 2024, she believes that lawmakers who backed Trump's efforts to challenge the 2020 election should be disqualified.
"I do think that some of our candidates who led the charge, particularly the senators who led the unconstitutional charge, not to certify the election, you know, in my view that's disqualifying," said Cheney, according to her interview with the New York Post.
Cheney also rebuffed a letter from Rep. Jim Banks (R-Ind.) that proposed the GOP retain working-class voters, saying it is "neo-Marxist."
"That's what we got out of Liz Cheney, which doesn't help us remain focused on that single goal," Banks told Axios in response. "Her lack of focus on that, while being focused on other things, and proving her point, was an unwelcome distraction."
"The sort of sideline distractions at the GOP retreat will only serve to hold us back from being focused on that nearly unanimous goal we have as a conference," Banks added.