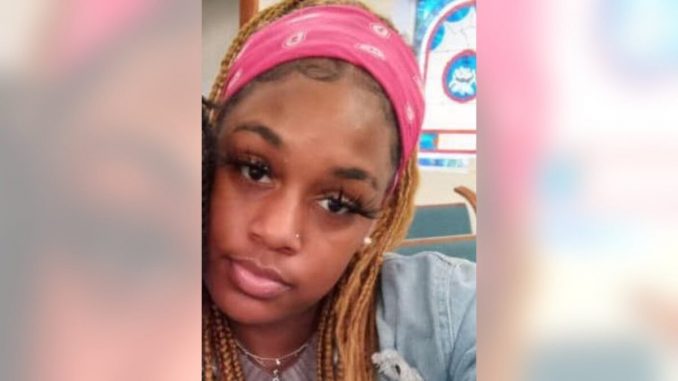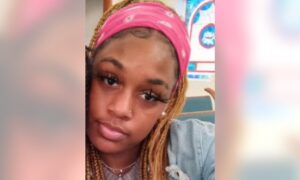 A teenage girl from South Carolina was found dead in a wooded area on Thursday after being reported as missing since early April, authorities said.
The body of 15-year-old Sanaa Amenhotep—who is the daughter of Brick City Peace Collective member Sharif Malik Amenhotep—was located in Lexington County following a three-week search, Richland County Sheriff Leon Lott said during a press briefing.
"I can't tell you how tragic and sad this case is, to lose a 15-year-old like we lost this one," Lott said. "Unfortunately we didn't bring her home the way we wish that we could."
Authorities have arrested Treveon Nelson, an 18-year-old male from Cayce—a city along the Congaree River in South Carolina—in relation to Sanaa's disappearance. He was taken into custody near Leesville on Friday and charged with kidnapping.
#BREAKING: Treveon Nelson, 18, is in custody.

The Cayce resident will be charged with murder in connection to the shooting death of Sanaa Amenhotep. Deputies arrested Nelson Friday evening near Leesville. 1/2 pic.twitter.com/jrRdaMWUHw

— Lexington Sheriff (@LCSD_News) May 1, 2021
A minor female whose identity was not released was also arrested, the Lexington County Sheriff's Department announced on Twitter. She is currently being held by the South Carolina Department of Juvenile Justice.
Sanaa was last seen on April 5 and reportedly left her home in Columbia voluntarily together with two males.
"What we've been able to determine at this point is that she did leave with an acquaintance," Lott said. "She probably left voluntarily … but at that point, when she was with them, it turned into a kidnapping."
He also added that detectives believe she was "likely" murdered on the same night that she was kidnapped, or not too long after that point.
The girl's father posted an emotional message on Facebook after news broke on her death, saying he will "never ever" let his daughter leave his heart or mind.
"I'm sorry Princess I didn't protect u," he wrote. "I cherish all 15 years of your life u spent with me I would lay down my life for u My Mom and Grandma got you I got Sade and the rest of your sisters and brothers I love u so much."
Authorities refused to release details on the circumstances surrounding her kidnapping or her relation to the two suspects. An autopsy to determine her cause of death was scheduled for Friday.
Newark Mayor Ras Baraka also issues a statement after Sanaa's body was found and expressed his sincere condolences on behalf of the people of Newark.
"Mr. Amenhotep works tirelessly to increase justice and reduce violence in our neighborhoods through our Brick City Peace Collective, helping us to re-imagine public safety and prevent tragedies such as this from taking place in our very own community," Baraka said. "No parent should ever have to bury their child. It is an inexplicable loss that defies imagination."
"We hope that the South Carolina authorities can bring the suspects in this case to justice," he said. "Our entire city is joining with the Amenhotep family in their grief and pain."
From NTD News