FBI agents raided a home in Alaska trying to find the laptop stolen from House Speaker Nancy Pelosi's (D-Calif.) office but misidentified the home's owner, she and her husband allege.
Paul and Marilyn Hueper own the Homer Inn & Spa. They were shocked to find agents barge into their home on the morning of April 28 with guns drawn.
The agents separated the couple and began looking through the house.
They disclosed that they thought Marilyn Hueper was inside the U.S. Capitol on Jan. 6, when Pelosi's laptop was stolen.
"I think almost right off the bat, they said, 'Well, you probably know why we're here,' or something like that. It's like, yeah, no, not really. And they said, 'Well, we're here for Nancy Pelosi's laptop.' And I said, 'Oh,'" Marilyn Hueper told KSRM radio.
Agents showed the couple a photograph of a woman they thought was Marilyn Hueper. But almost immediately, the couple spotted key differences, such as the woman inside the Capitol having detached earlobes while Marilyn Hueper's are attached.
"I'm like, 'Wait a minute. Is that her? That's clearly not me. Why did you not show me this to start with?'" Marilyn Hueper said.
The FBI has acknowledged raiding the inn and spa but said it could not confirm anything else at this time.
"While individuals are free to speak about their interactions with the FBI, we do not, as a matter of practice, discuss or describe any contact we have or allegedly have with individuals," a spokeswoman told The Associated Press. "At this time, and until it reaches the public realm, we can't discuss the details."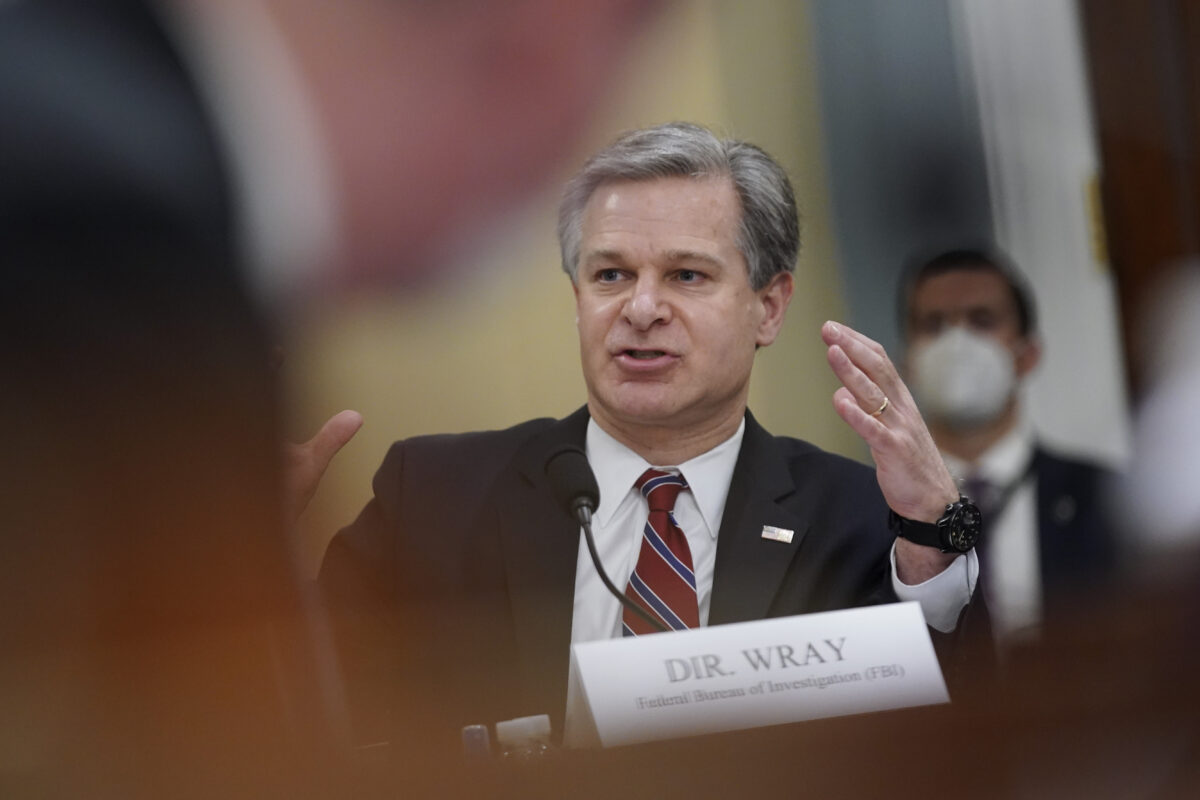 The Huepers were in Washington on Jan. 6, but say they were no more than 100 yards from the entrance.
"We were at most within a hundred yards of the front of building. I mean we were in a sea of million people, so we're far enough back. Then, I started to kind of understand what the process of what they were looking for, you know again the case of mistaken identity," Paul Hueper said on KSRM.
A spokesman for Pelosi, the House speaker, confirmed in January that a computer was stolen from the Democrat's office. He said that it "was only used for presentations."
Pelosi later brushed aside concerns for the computer, which she said "happened to be one that we used for Zooms and stuff like that, I think. But she also said that trying to sell the computer to a hostile foreign power could 'jeopardize all kinds of information.'"
FBI agents keyed in on another suspect, Pennsylvania woman Riley June Williams, in their search for the machine. An agent claimed that Williams meant to send the computer to a friend in Russia who would then sell it to Russian intelligence officials.
But Williams' lawyer, and a friend of hers, said that the story was fabricated by the accused's abusive ex-boyfriend.
FBI agents searched Williams's home and apartment and did not find the computer, her lawyer later told the court.