MISSION, Texas—Sheriff Pinky Gonzales is charged with public safety in Refugio County, Texas, which sits 180 miles north of the U.S.–Mexico border. The county is home to about 8,000 residents and 13 deputies.
"We're a rural town, we've got a limited budget, and we're just overwhelmed with this," he said about the effects of the border surge, during a press conference at Anzalduas Park on the U.S.–Mexico border on April 28.
"We have never seen anything like this. We have dealt with these illegal [aliens] coming across, coming through our town—now, they're stealing vehicles. We just got through working a case where we had 20 of them bail out."
A bailout is when a vehicle full of illegal immigrants stops and they flee in different directions to avoid capture.
Gonzales held up a stack of 911 call slips related to border issues that his office has received since January.
"We've had these human smugglers go through our town going 80 miles an hour in 35-mile speed zones. I mean this is serious stuff," he said. "They have no regard for property or human lives. I mean, at all."
Gonzales said each call slip, or case, requires anywhere from eight to 12 hours of work from his deputies.
"I have calculated over 3,000 deputy man hours since January," he said. "We have just been overwhelmed, overwhelmed with these cases. I have 13 deputies working around the clock and sometimes, I have to call those that are off to come help us."
Further north, in Lavaca County, Sheriff Micah Harmon said his deputies have dealt with numerous vehicle pursuits and bailouts.
In one recent pursuit, a pickup truck carrying 18 to 20 illegal aliens crashed into a tree and caught fire.
"There were numerous, numerous injuries," Harmon said. "We had to deploy all of our EMS people, our fire departments, all of our law enforcement. And it's a burden and it's a strain on our community having to deal with this. It's not just a border problem. It's not just a Texas problem. It's an America problem. "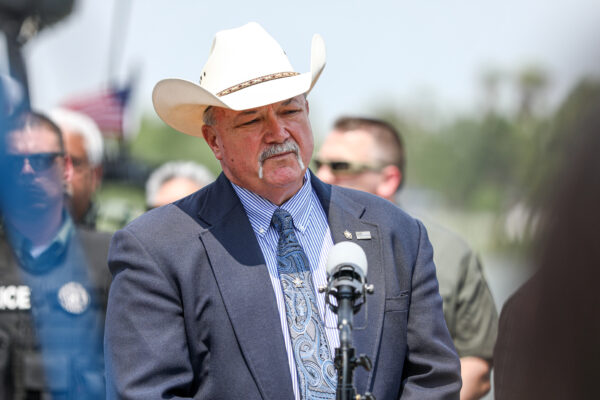 Last week, four Texas counties declared a local state of disaster as they struggle to cope with increased crime.
Counties in Texas are currently calculating the fiscal cost of dealing with illegal immigration and cross-border crime in their counties, after Texas Gov. Greg Abbott requested the information on April 26.
Abbott said he intends to bill the federal government for costs incurred on behalf of the state and the counties affected.
On the state level, Abbott launched Operation Lone Star on March 6 in response to the burgeoning number of illegal border crossings, as well as human and drug smuggling throughout the state.
During the first four weeks of the operation, Texas Department of Public Safety officers referred more than 16,000 illegal immigrants to Customs and Border Protection and arrested 598 criminals, Abbott said on April 1. In addition, state troopers seized 14 pounds of cocaine, 23 firearms, and almost $1 million in currency and arrested nine gang members involved in smuggling contraband, he said.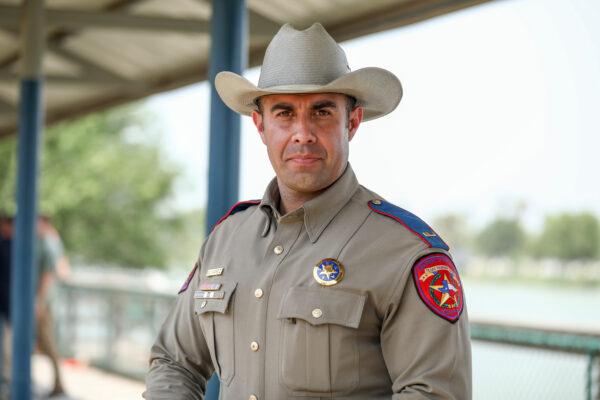 Lt. Chris Olivarez of the Texas Department of Public Safety (DPS) told The Epoch Times that there's been a significant increase in human smuggling this year.
"Don't ignore the fact that there's also criminal activity involved as well," Olivarez said. "I know the focus for now is the families, the unaccompanied children. But we can't ignore the fact that there's still criminal activity taking place."
Border Patrol estimates that every day at least 1,000 illegal aliens enter the United States from Mexico and evade capture.
"We're also dealing with those single adults that are being smuggled in vehicles, trucks, that are trying to get out of the state into other states," Olivarez said.
He said DPS has also been involved in busting stash houses, stopping drug smuggling, and dealing with stolen vehicles, weapons, and gangs.