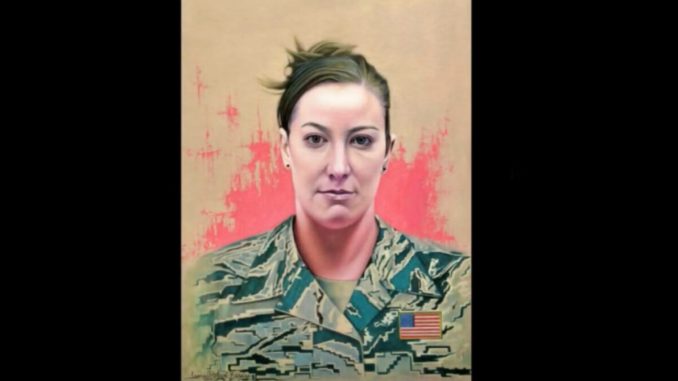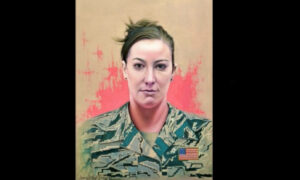 Ashli Babbitt's mother announced she's going on a "Mother's Day journey" on a Twitter account dedicated to her daughter, who was fatally shot during the Jan. 6 Capitol breach.
"On January 6th, 2021 Ashli Babbitt was murdered in the United States Capitol in front of the world. Ashli was my daughter and I miss her everyday," Micki wrote. "Ashli was a strong, independent, American, woman full of life, love, and promise, who was taken from us by an over zealous cop."
"We will be traveling to Sacramento to have our voices heard by our leaders that won't respond to letters, emails, or phone calls. This will be a journey of remembrance, tears, laughter, love, and friendship," she wrote.
Babbitt was a U.S. Air Force veteran and Trump supporter who traveled to the U.S. capitol to protest election integrity on Jan. 6. She joined a group that entered the Capitol building that day. A witness to the event said that police were asking people to get back and out of the way from a door that had its windows smashed. Babbitt didn't heed the call and as she tried to climb through, a police officer wearing a suit fatally shot her in the neck area.
Micki added, "The death of a child is really quite unbearable. I am motivated to move forward a little every day in an effort to conduct myself in a manner that would make her half as proud of me as I am of her. Mother's Day, May 9th, my dear friend, Wilma & I will begin a [journey] of healing."
The Justice Department announced on April 14 that the U.S. Capitol Police officer who fatally shot Babbitt won't be charged.
Babbitt's family plans to sue the officer and the police department for $10 million, their attorney said.
Terrell Roberts, an attorney for the Babbitt family, told The Epoch Times that the decision was "baffling, given the circumstances that it's a clear case of shooting an unarmed person without any legal justification."
Mark Schamel, a lawyer representing the officer, told The Epoch Times via email that the officer "had to resort to deadly force" and that his actions "stopped the mob from breaking through and turning a horrific day in American history into something so much worse."