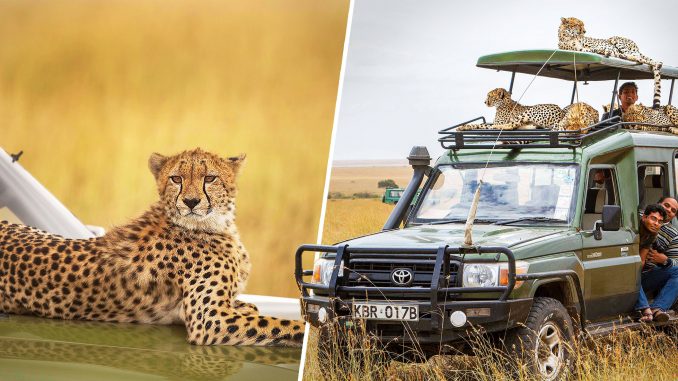 Forget having a tiger in your tank—this group of surprised safari goers were stunned when a group of cheetahs decided to lie across their vehicle's open sunroof and hood.
Wildlife photographer Bhargava Srivari, 29, took these photos whilst visiting Masai Mara National Reserve in Kenya, east Africa.
The pictures show a group of cheetahs climbing onto a safari vehicle, which is filled with shocked visitors, as the large, lounging cats keep an eye out for any nearby prey.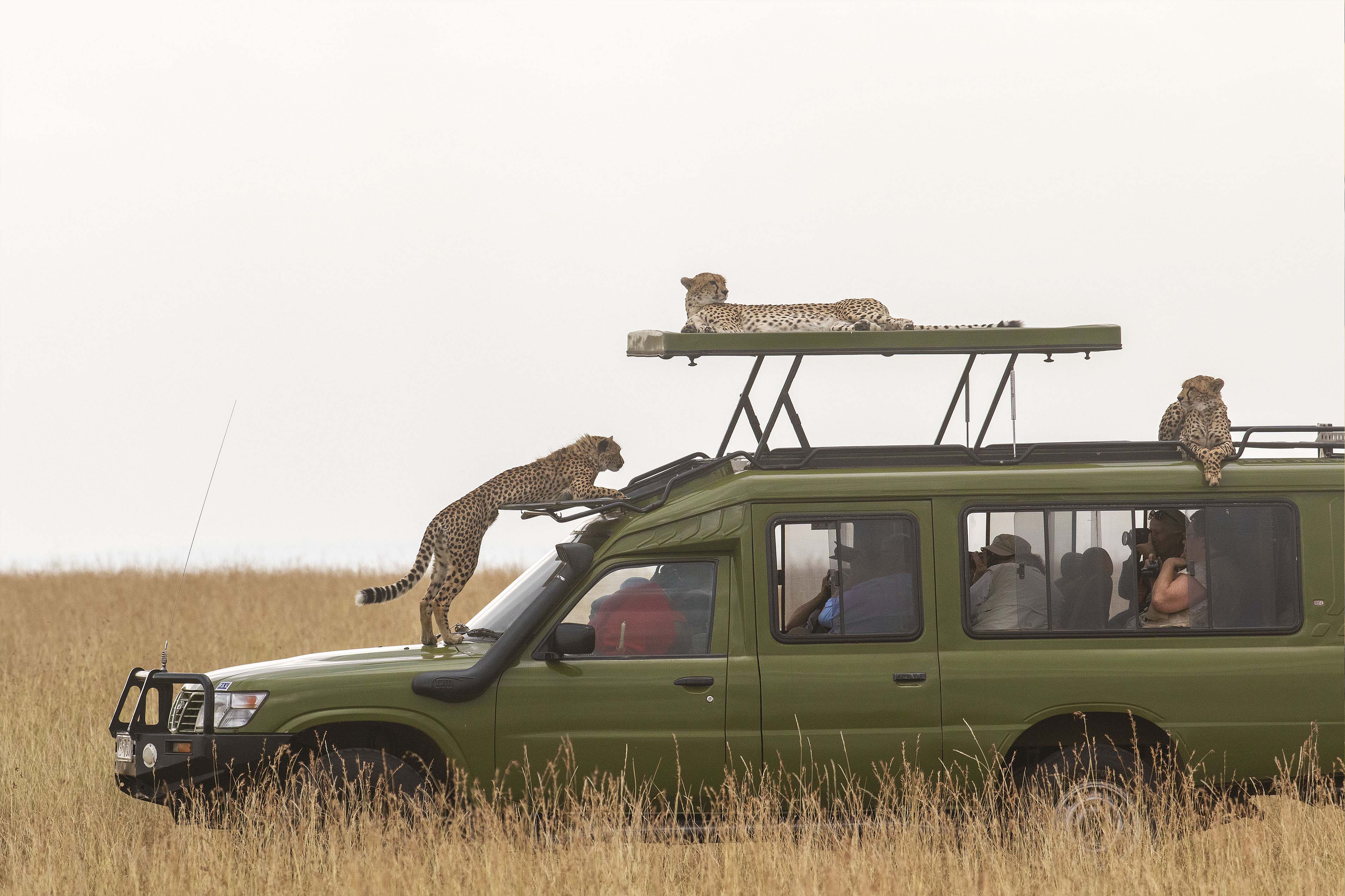 Bhargava has been visiting wildlife reserves since he was a child and couldn't believe his luck in getting up close to the elegant spotted felines.
But despite the initial excitement, the group quickly realized they could be in some danger as the sun roof was completely open, exposing them to the adult cheetahs.
"I make annual trips to the Masai Mara to follow the migration and photograph the other wealth of wildlife in the area," said Bhargava, from Hyderabad, India.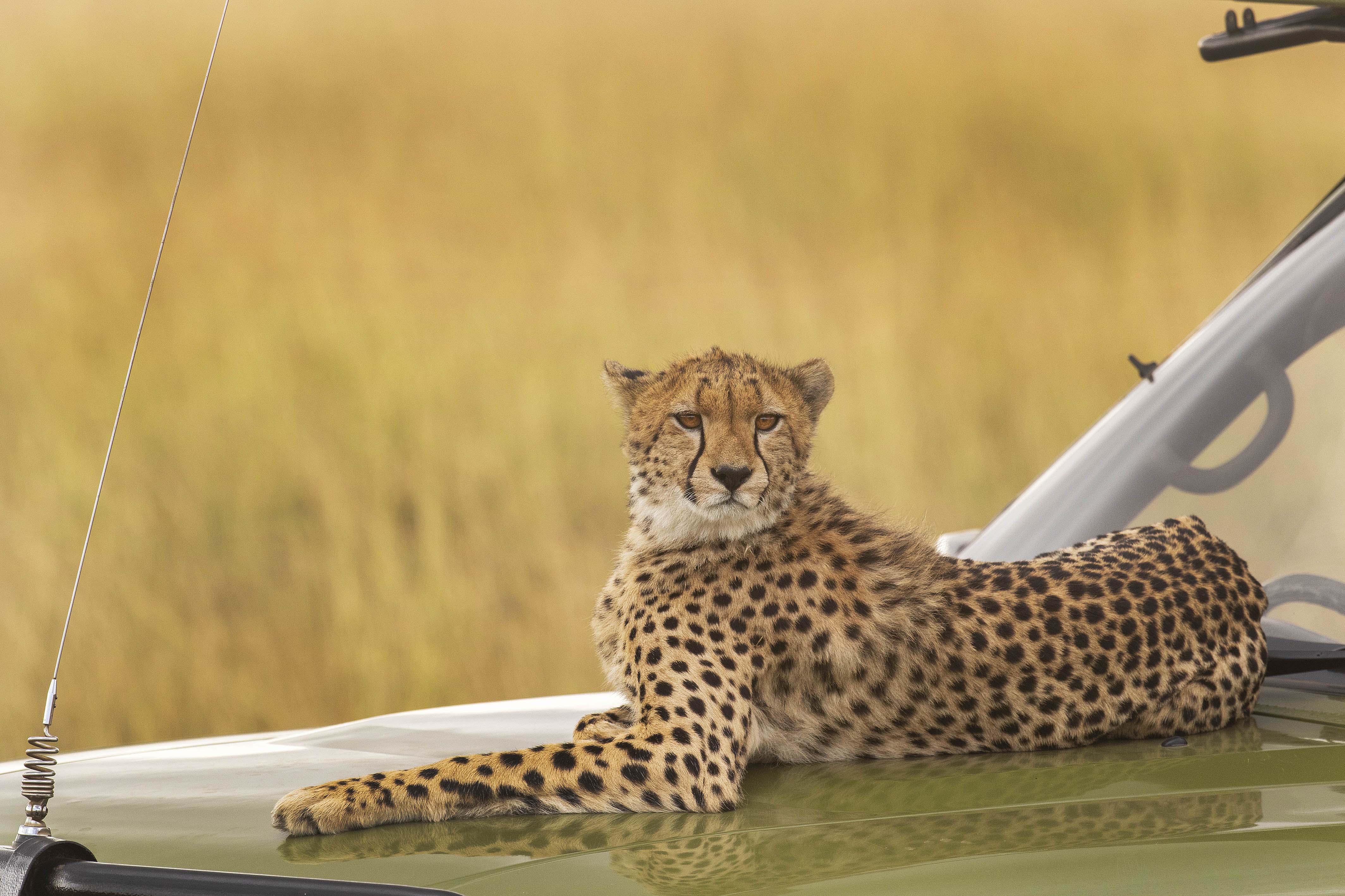 "These pictures were taken in the afternoon as a mother and her four sub-adult adolescents were on the lookout for a hunt but given the dry plains, there was not much plains game.
"For any big cat, being perched at a height from the ground helps in seeing on to the plains and identifying potential prey moving in their direction so these cheetahs decided climbing on to the safari cars was the only way they could get to the vantage point.
"The family picked different vehicles to use as the vantage point and in the process, different members got on to different vehicles.
"But they couldn't find any prey on the horizon so they all decided to use the safari car as a relaxation spot for the remainder of the hot afternoon."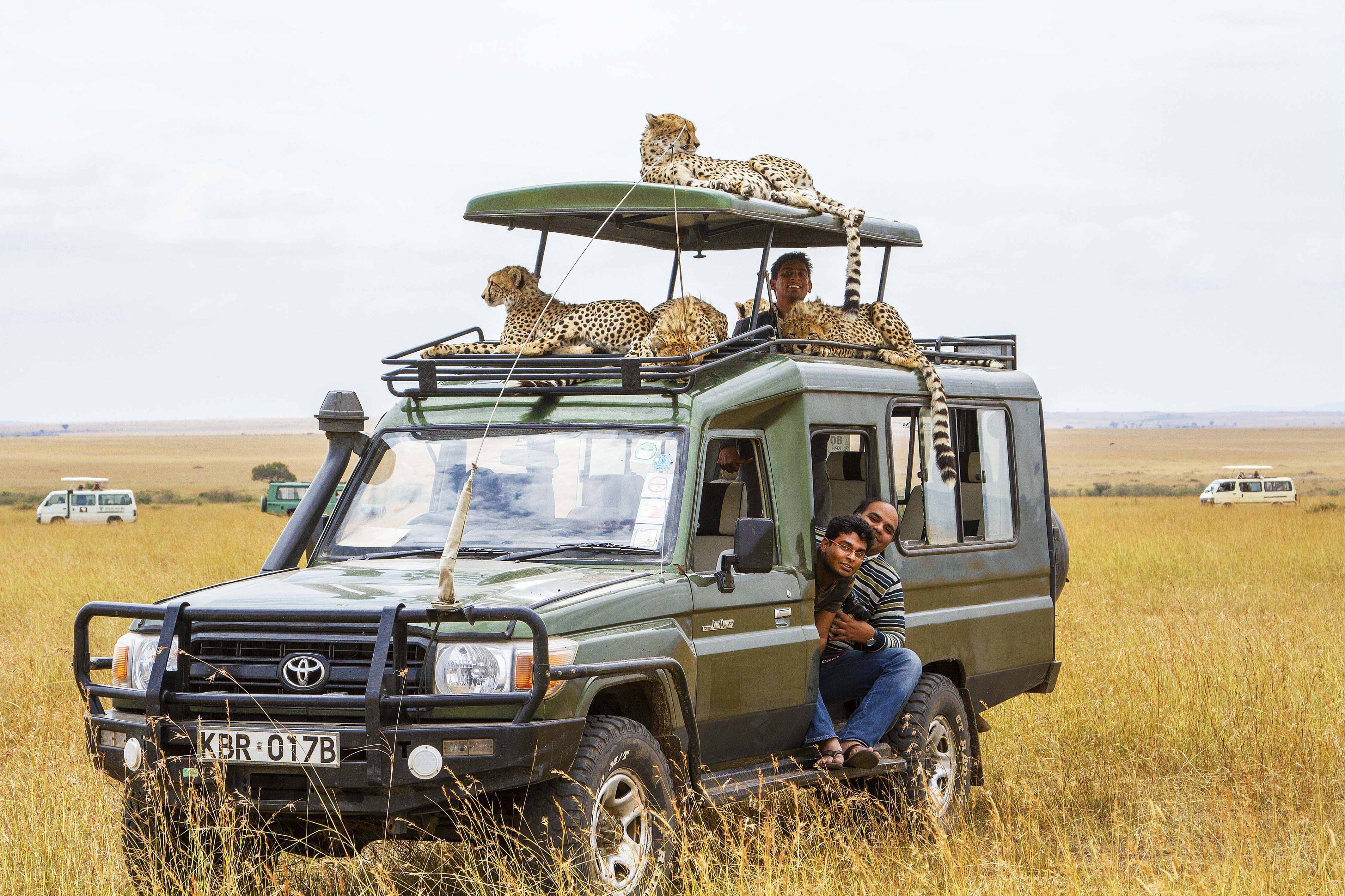 Bhargava says they were extremely lucky on that day that the cheetahs trusted them and felt the vehicle safe enough to use as a spot for some rest and relaxation.
He added, "Initially, I was really excited as it was the first time I was experiencing anything like it but before we knew it, there were five adult cheetahs on our vehicle and I did feel some fear because you never know how a wild animal would react if one of them slipped on the thin rail and fell into the vehicle.
"The sunroof was completely open meaning they could have easily got inside if they had wanted to.
"Luckily, they just stayed on top of the vehicle for around two–three hours after which they spotted a group of gazelle far away and leapt off our vehicle on their hunt."
Epoch Times staff contributed to this report.
Share your stories with us at emg.inspired@epochtimes.com, and continue to get your daily dose of inspiration by signing up for the Epoch Inspired newsletter at TheEpochTimes.com/newsletter