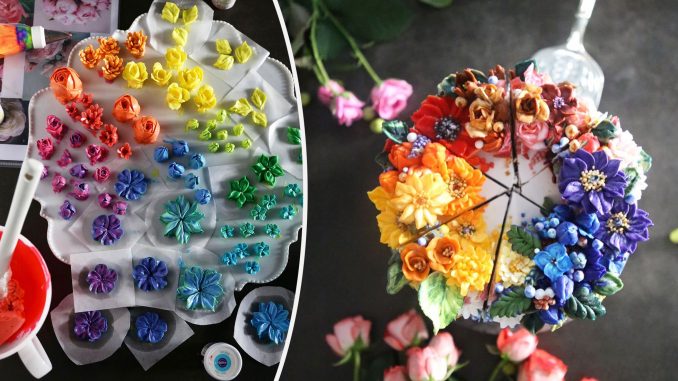 A South Korean pastry chef with an eye for photorealism is taking the internet by storm with her blooming creations. Transforming plain iced cakes with skilfully piped colorful bouquets of flowers, the buttercream petals look like they are straight out of a florist's window display.
Moreover, they're not only visually stunning, they're edible, too.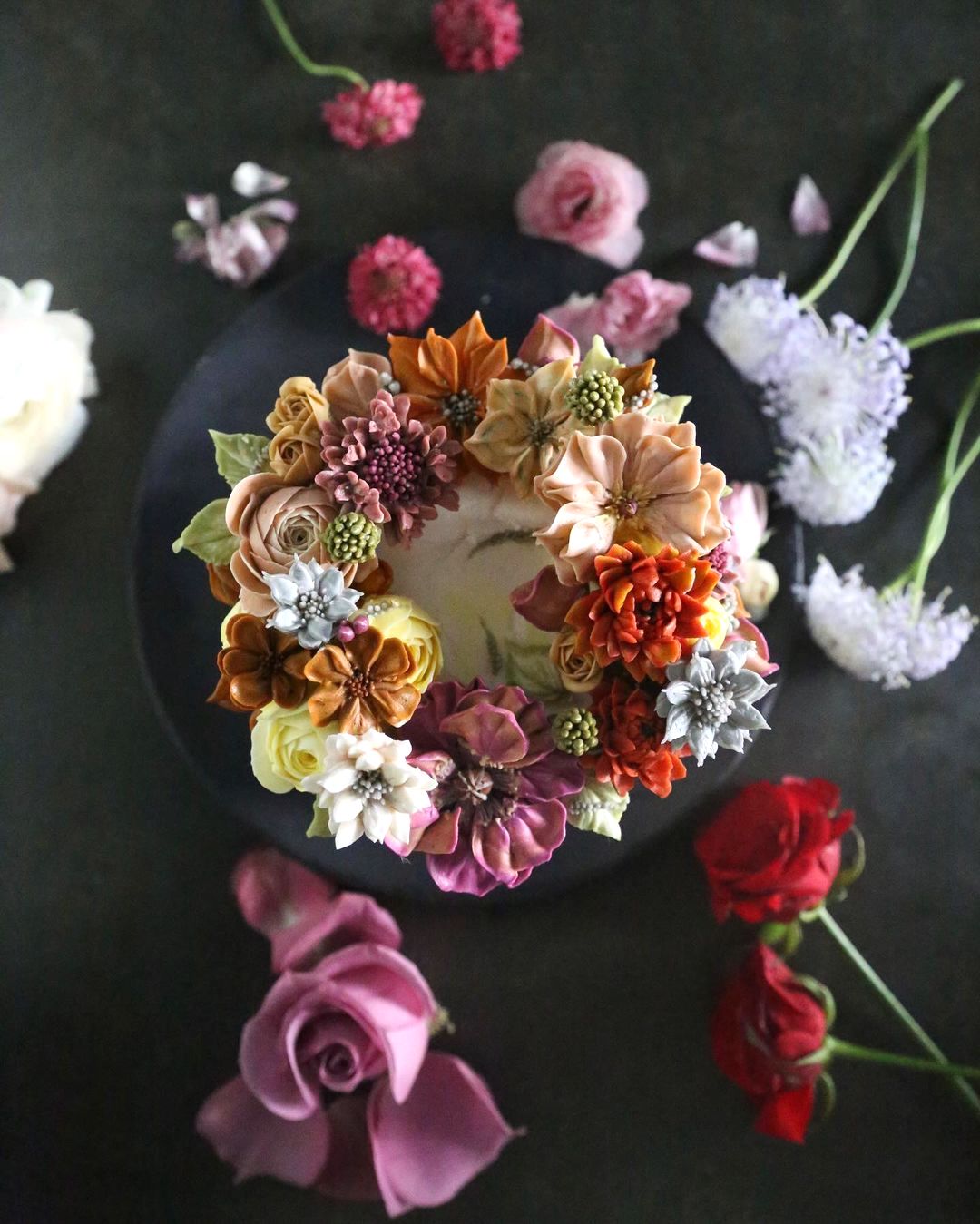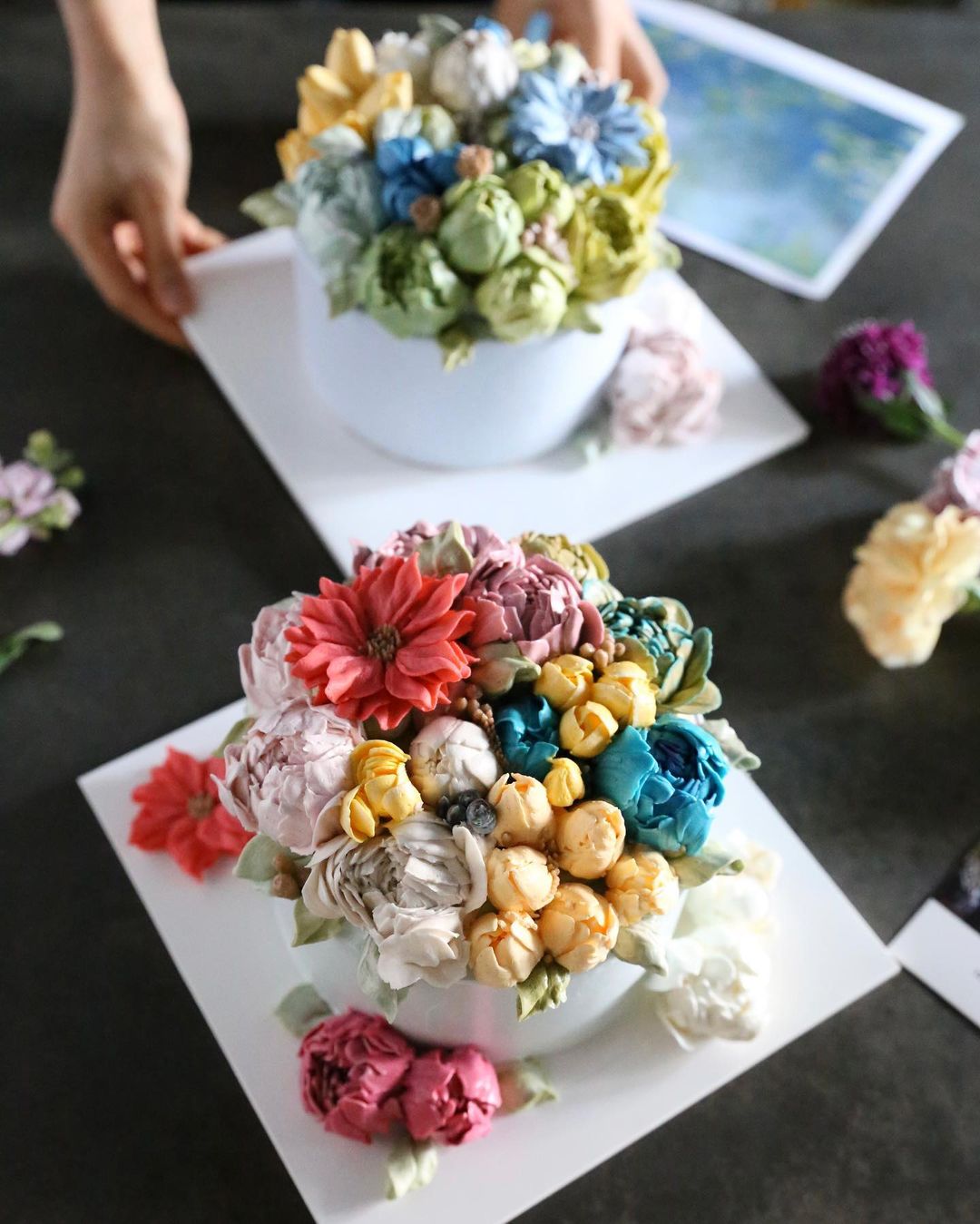 Seoul-based pastry chef Atelier Soo uses colored icing atop single-tiered, fondant-topped cakes to sculpt her realistic creations. Each leaf and petal is piped individually, then layered, with delicate color gradients and different textures emulating nature's bounty.
Soo studies and sketches her flower petals on paper before the work is even brought to life, sharing all stages of the delicate process with netizens on Instagram and on her website.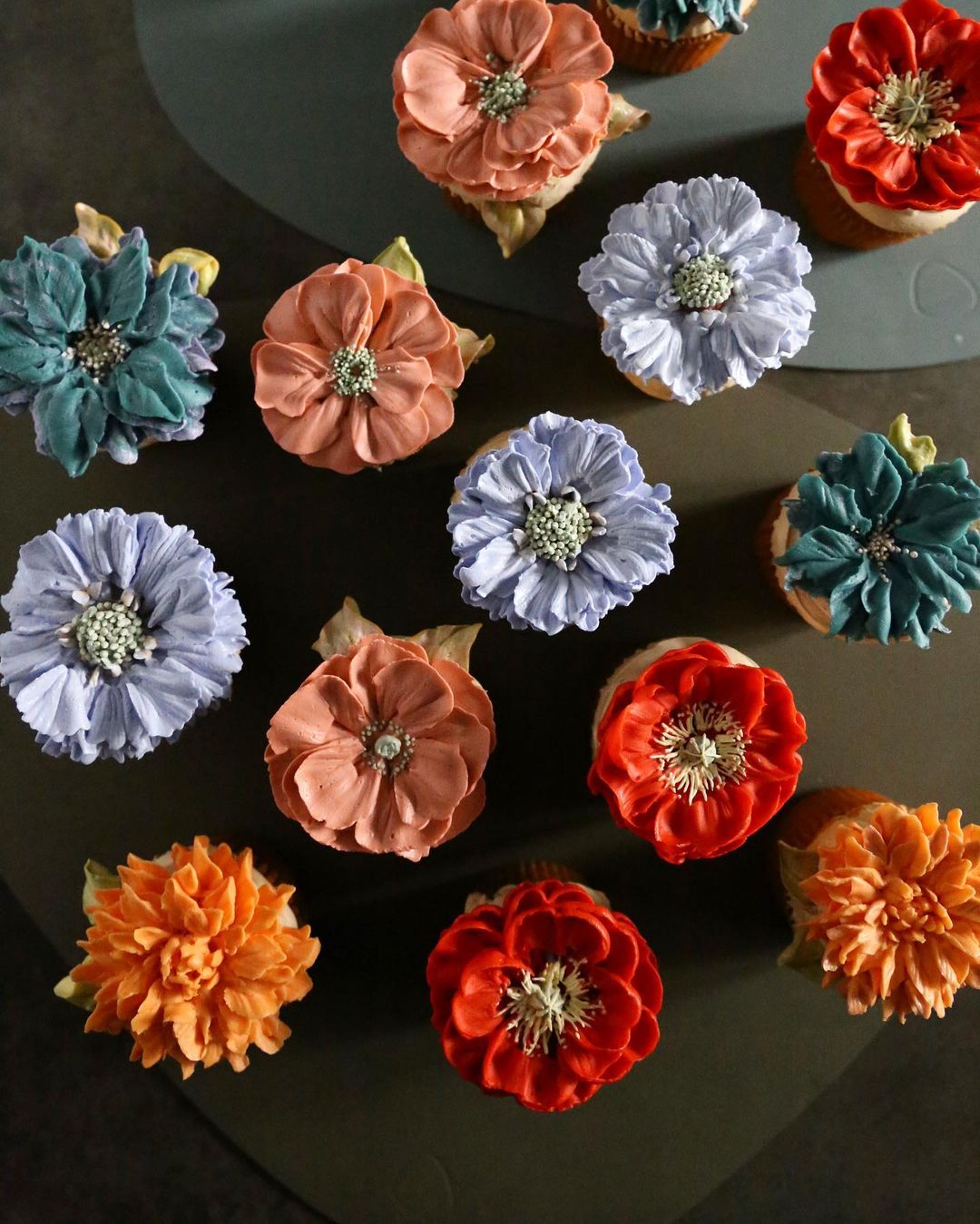 "It is already 9 years … but I feel like I have turned 9 years old," Soo posted on March 15 (as translated from Korean), sharing a photo of the piping tools that have helped her perfect her craft.
While cutting the cakes could almost be considered an offense against the detailed edible art, wedding parties are what make up much of Soo's clientele. These beautiful creations are to be enjoyed by the taste buds as much as by the eyes. The talented baker also shares her skills with others, teaching masterclasses in the fine art of floral buttercream bouquets internationally.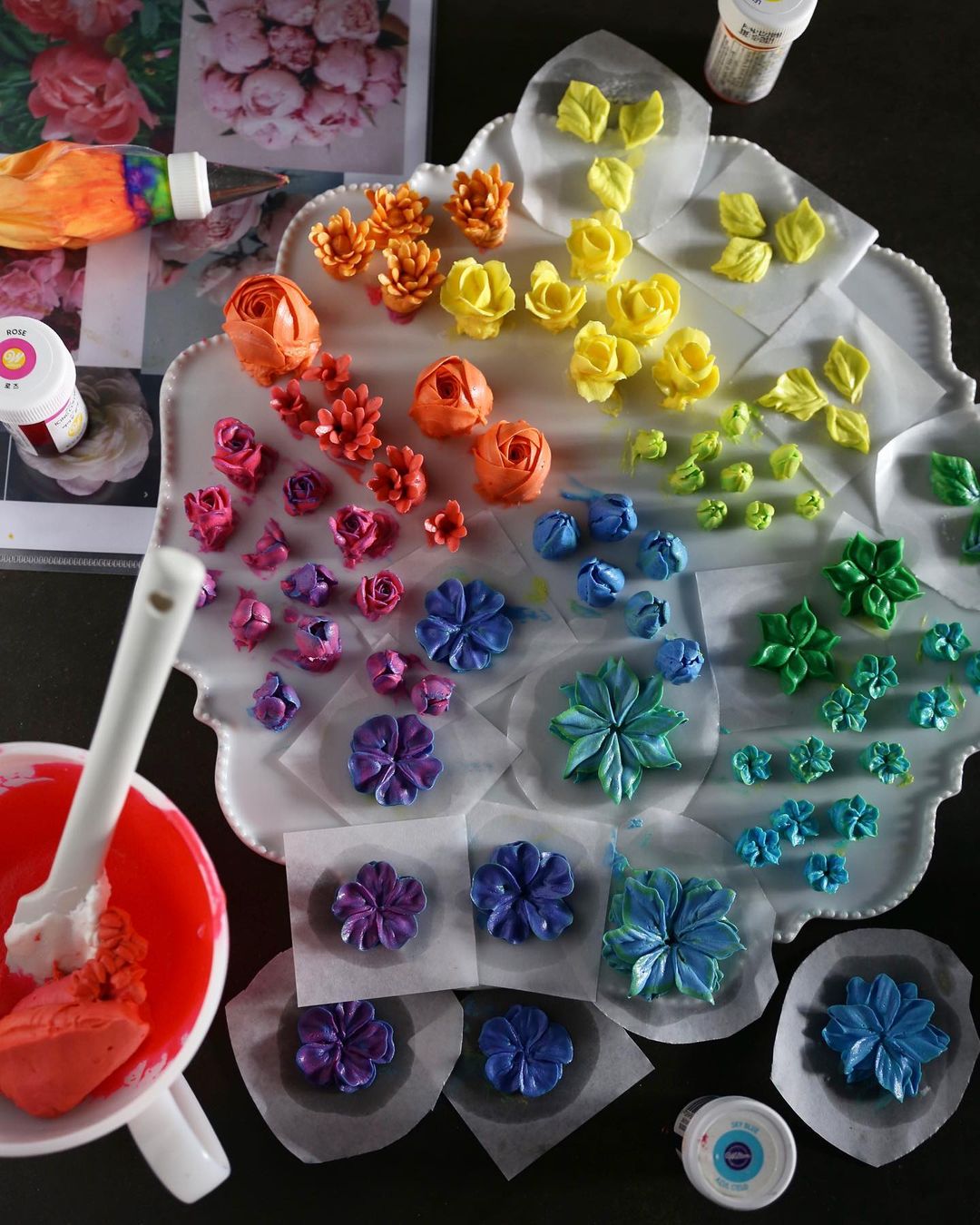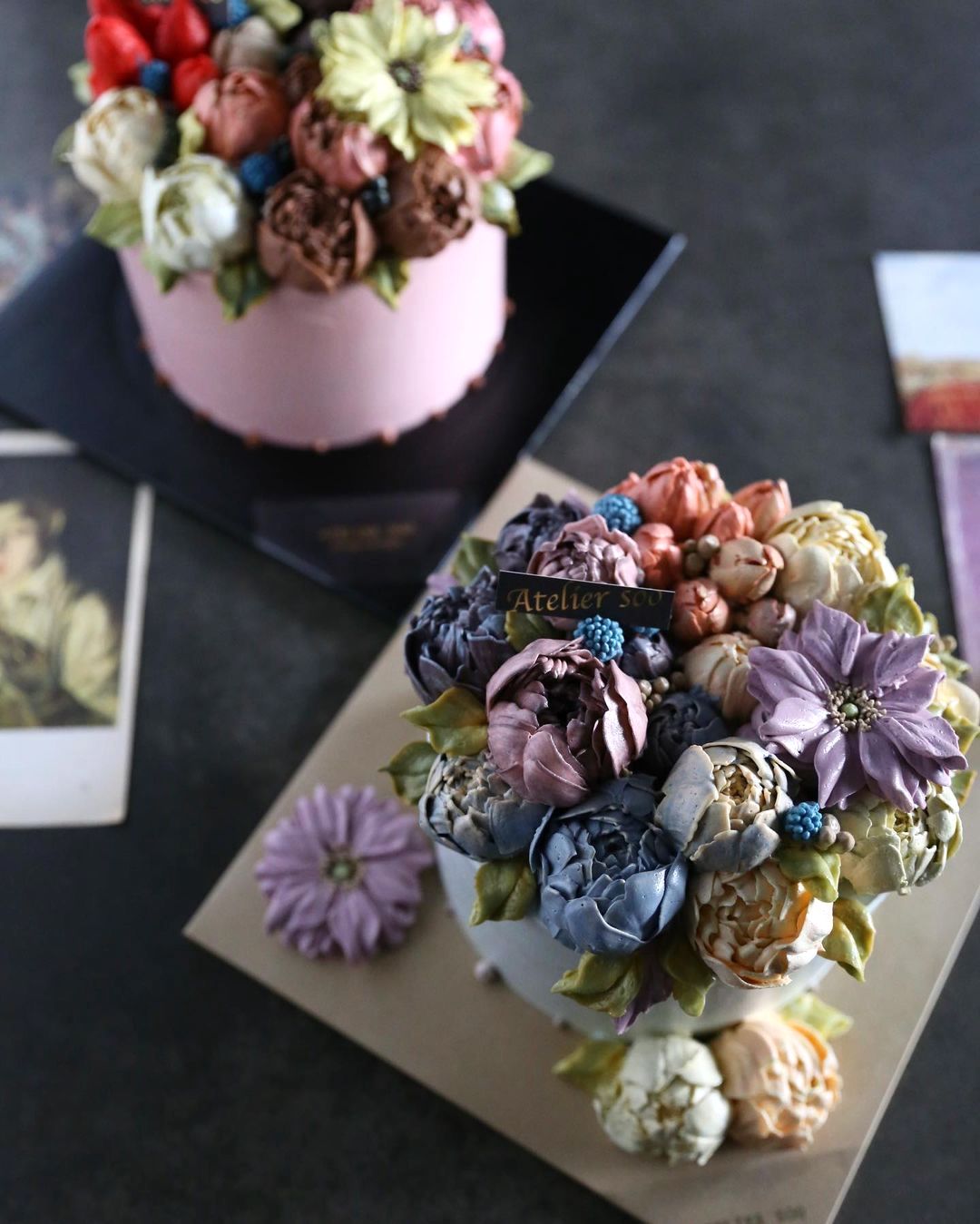 "The reason to practice piping is to simplify complex flowers beautifully," the artist explains on Instagram. "I think that observing flowers deeply enough to see flowers even when I close my eyes, and simplifying them, is an important part of my work."
Netizens are in awe of Soo's stunning craft.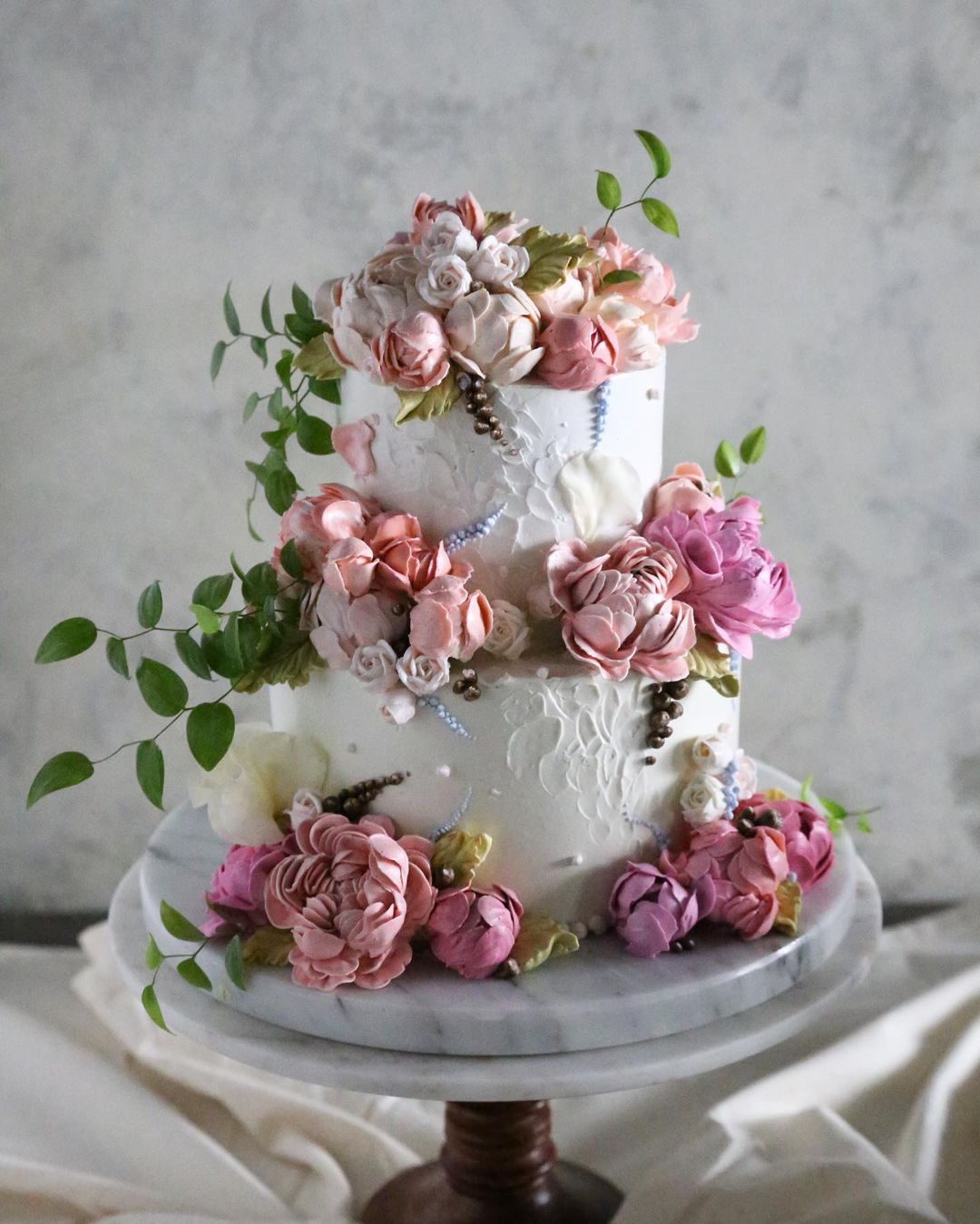 "So creamily gorgeous and full of creativity and elegance," one netizen commented. While another wrote, "I wish you had a shop in America … Your work is stunning and I wish that you could design my wedding cake."
Below Are Some Visuals of Soo's Stunning Cake Creations: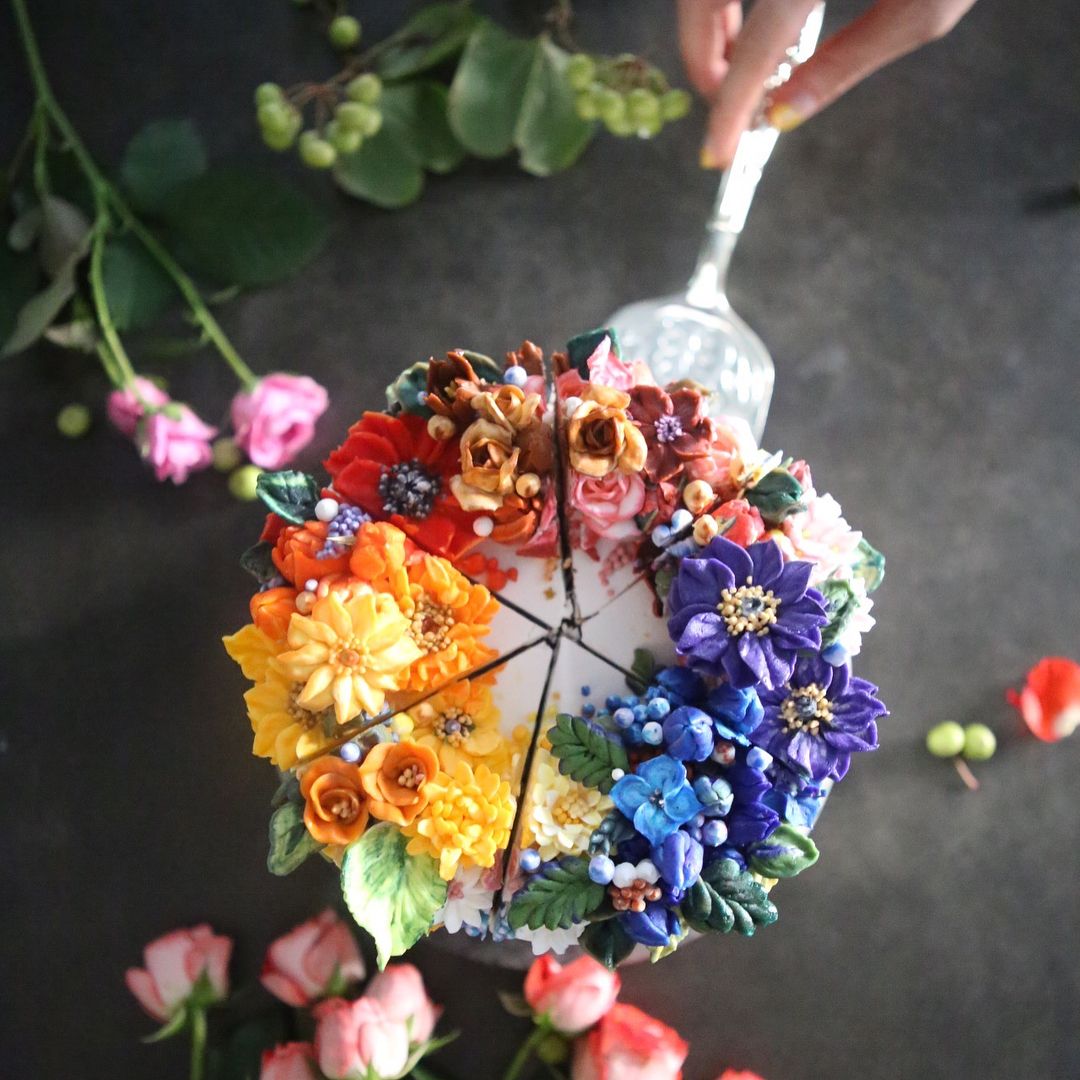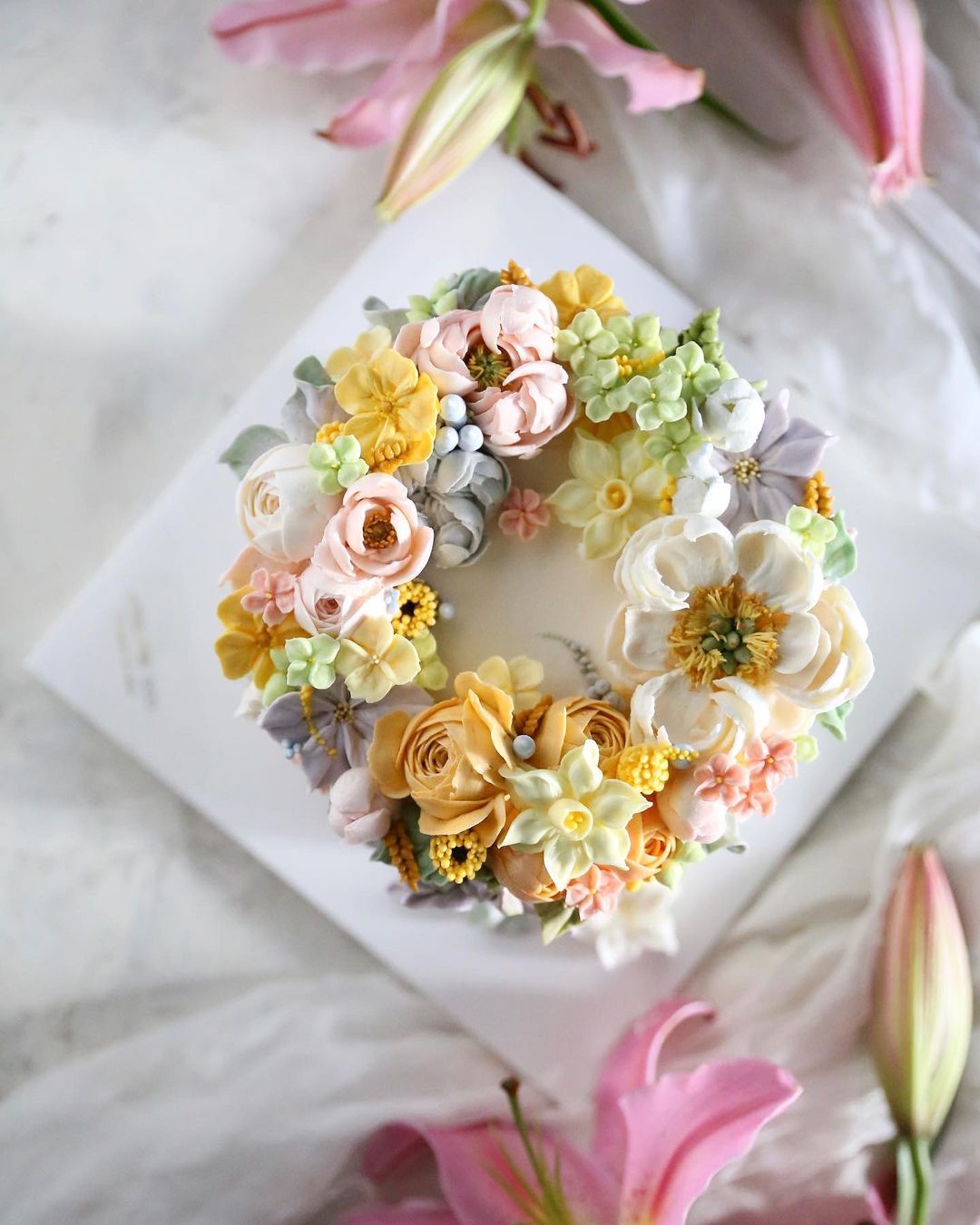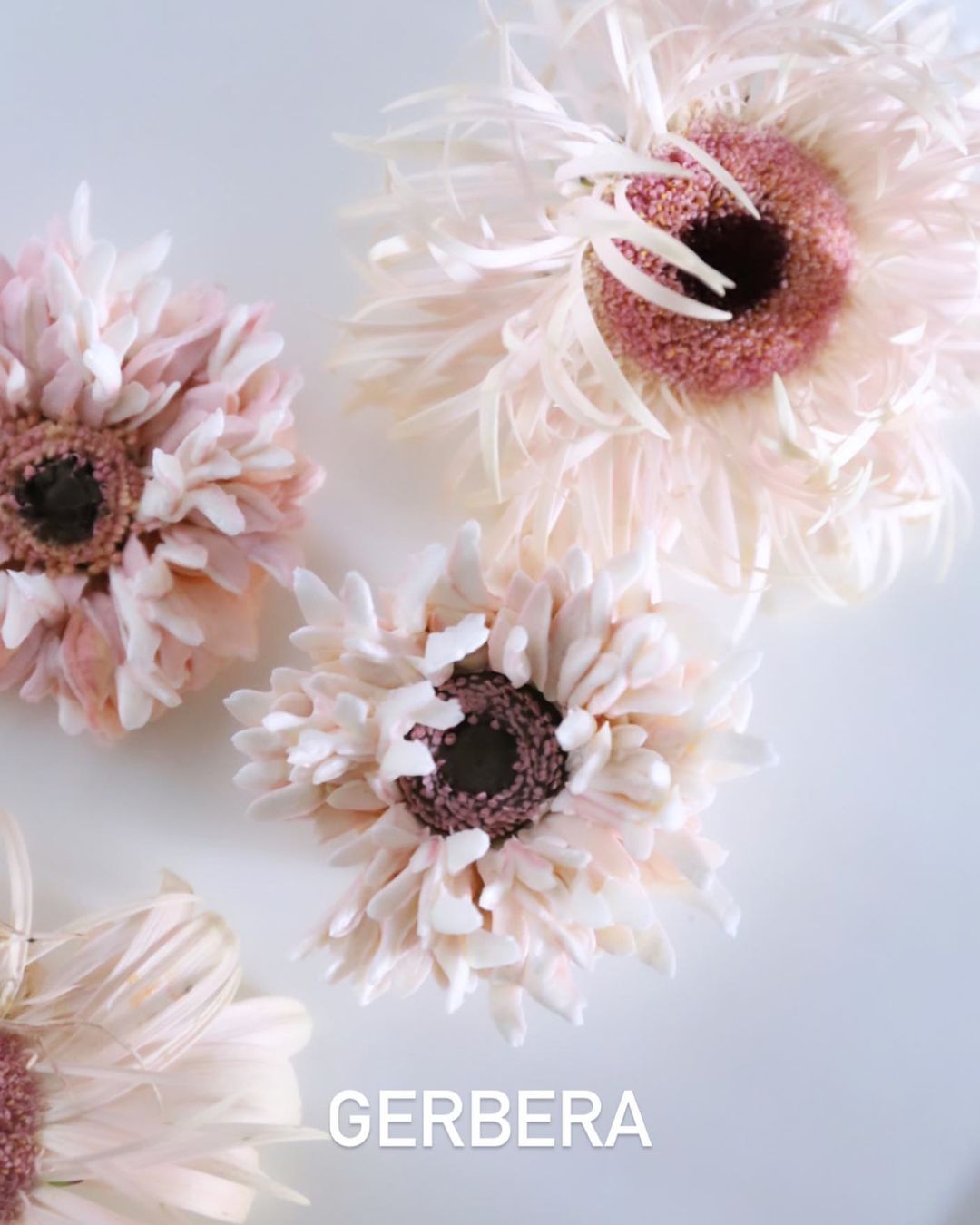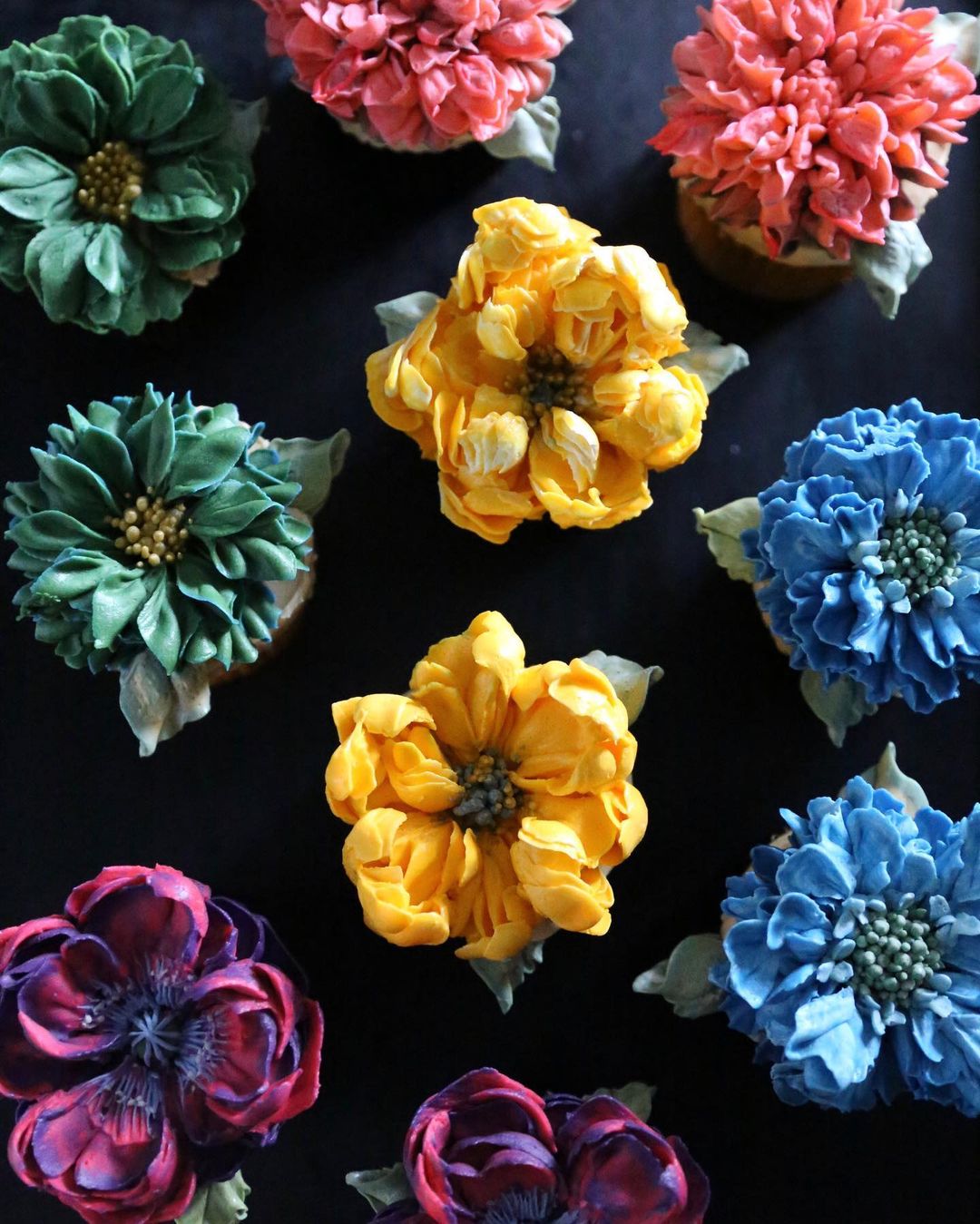 Share your stories with us at emg.inspired@epochtimes.com, and continue to get your daily dose of inspiration by signing up for the Epoch Inspired Newsletter at TheEpochTimes.com/newsletter