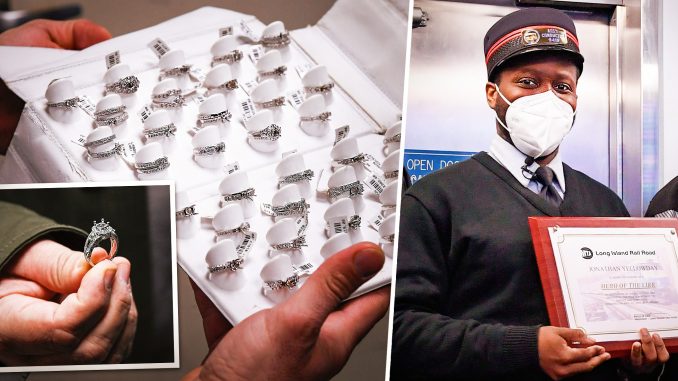 An honest act from an assistant conductor at Long Island Rail Road (LIRR) proved some people still have good old-fashioned values.
Jonathan Yellowday, a Queens resident working on the 6:11 p.m. train from Penn Station to Port Washington, discovered a tray of engagement rings, valued at $107,000, in a plastic bag that a customer had left behind.
The rings belonged to Ed Eleasian, a jeweler who runs his trade in an office in Midtown Manhattan. Eleasian had mistakenly left behind the package on his way home on the evening of Thursday, April 22.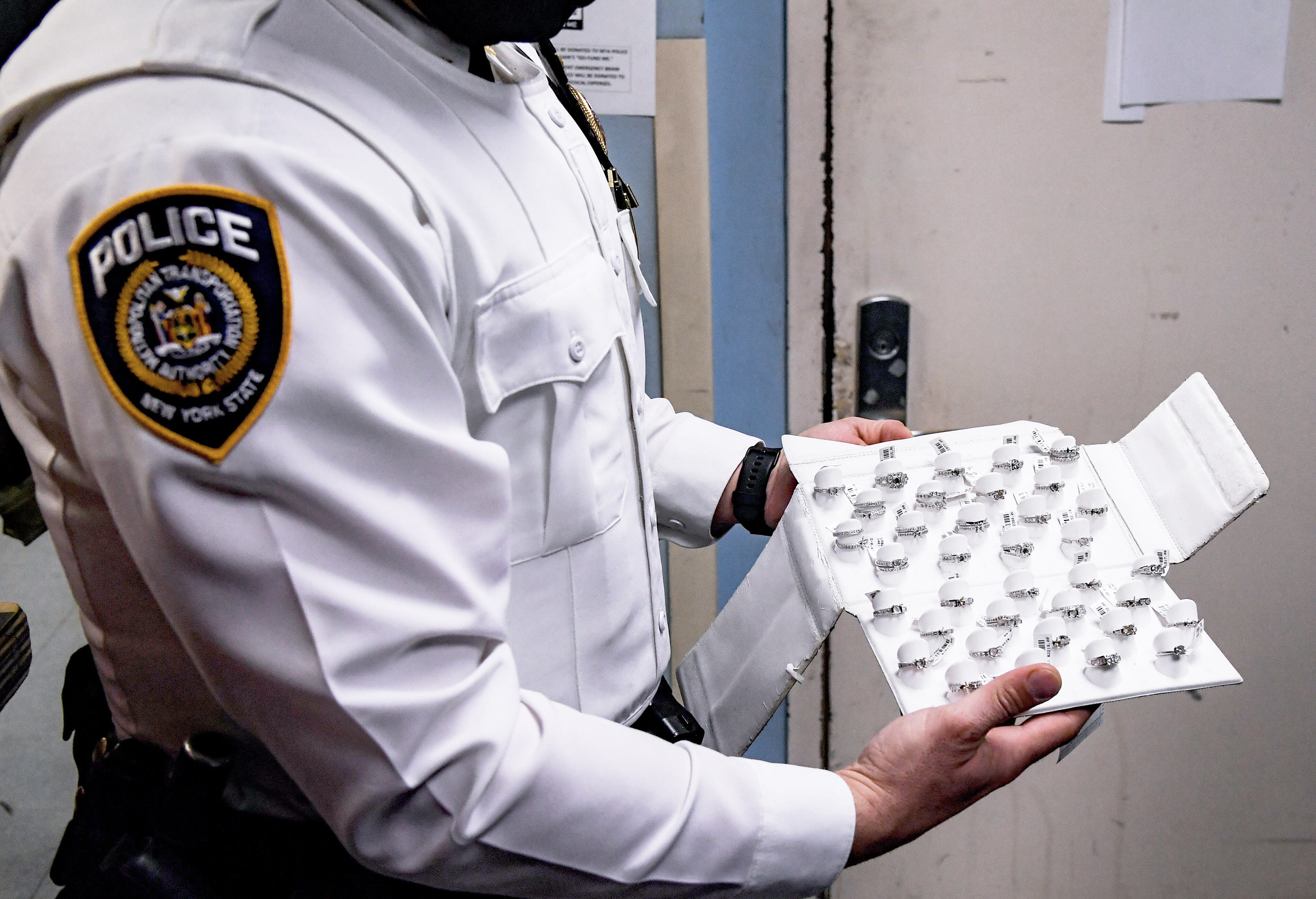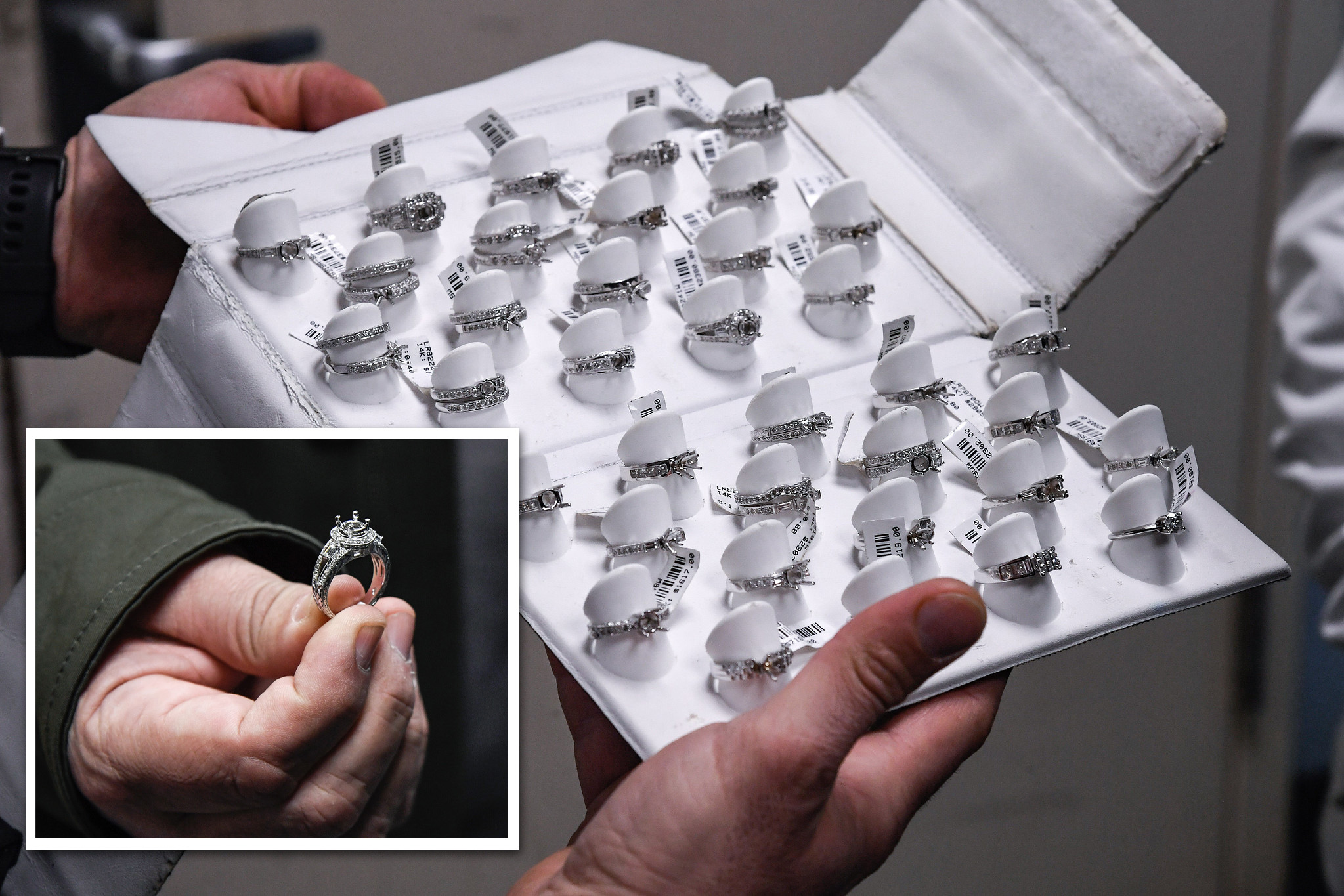 The LIRR conductor was puzzled upon discovering the valuables, and he knew right away he had to turn in the package to the Metropolitan Transport Authority (MTA) police as soon as possible. "I got on the next train going back to Penn, turned it in, and the rest is history," said Yellowday in a press release.
An overly excited Eleasian and his wife took the LIRR to Penn Station on Friday afternoon to retrieve the lost items from the MTA PD District 4 office.
There, they were met by LIRR president Phil Eng and assistant conductor Yellowday. Also in attendance was MTA board member Vincent Tessitore.
"Not only did you find and return these 36 rings, but just think about the happiness of 36 couples down the road that will be joined together in happiness, and they will have a story to tell," stated Eng, while commending Yellowday for his swift and thoughtful action.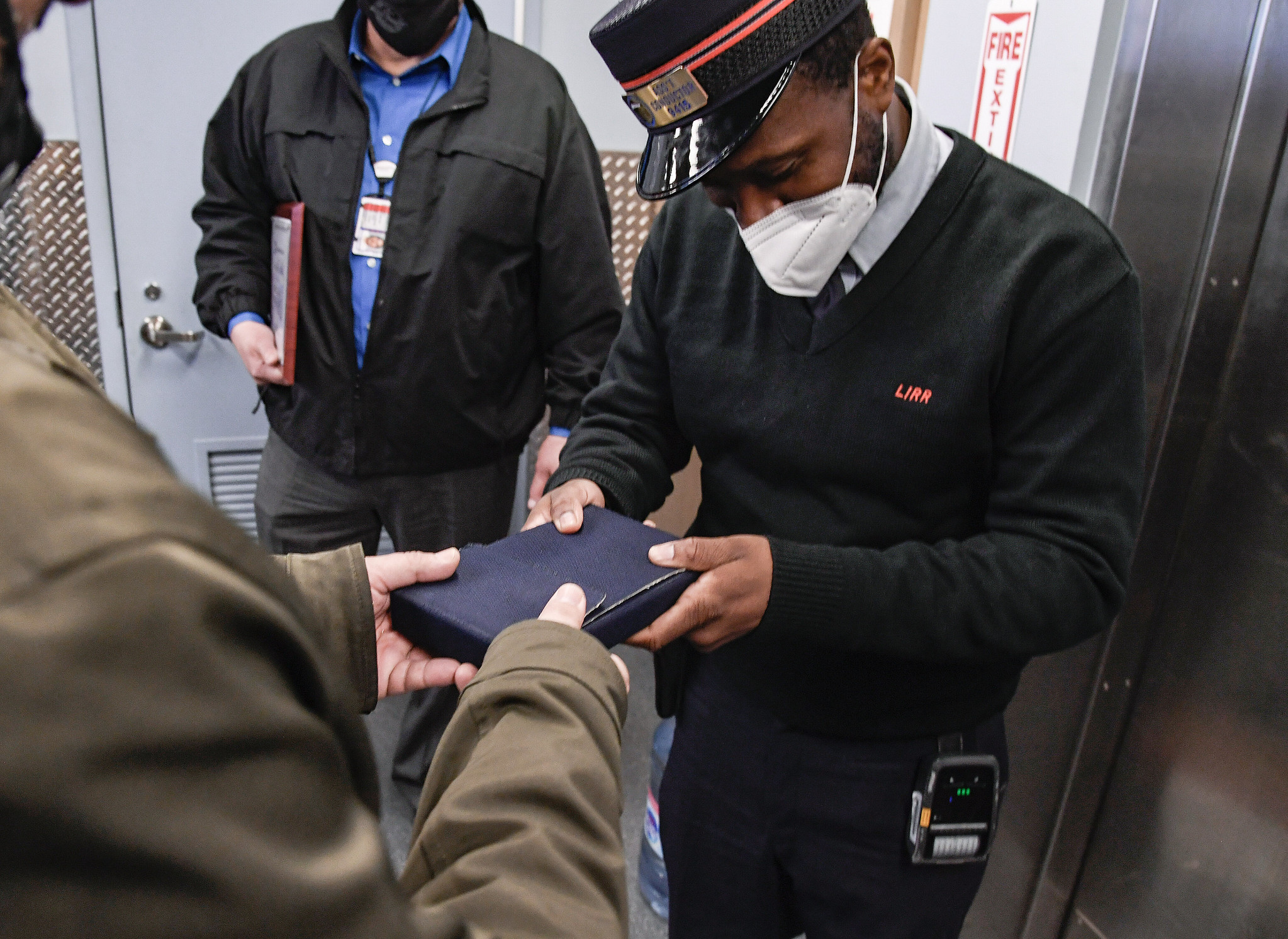 He further added that the assistant conductor had done exactly what he should have done, making them proud of the railroad.
"So, thank you for your heroic actions and saving the day for 36 future couples," he said. "I understand the value of these diamond rings, but everything found and returned to the customer is immensely important to them. You treated this as you should have, and it is another proud day for us at Railroad."
In the seven years he has worked for Long Island Rail Road, conductor Yellowday has found many items left behind by passengers on the train. But nothing came close to the value of the 36 diamond rings he discovered this time.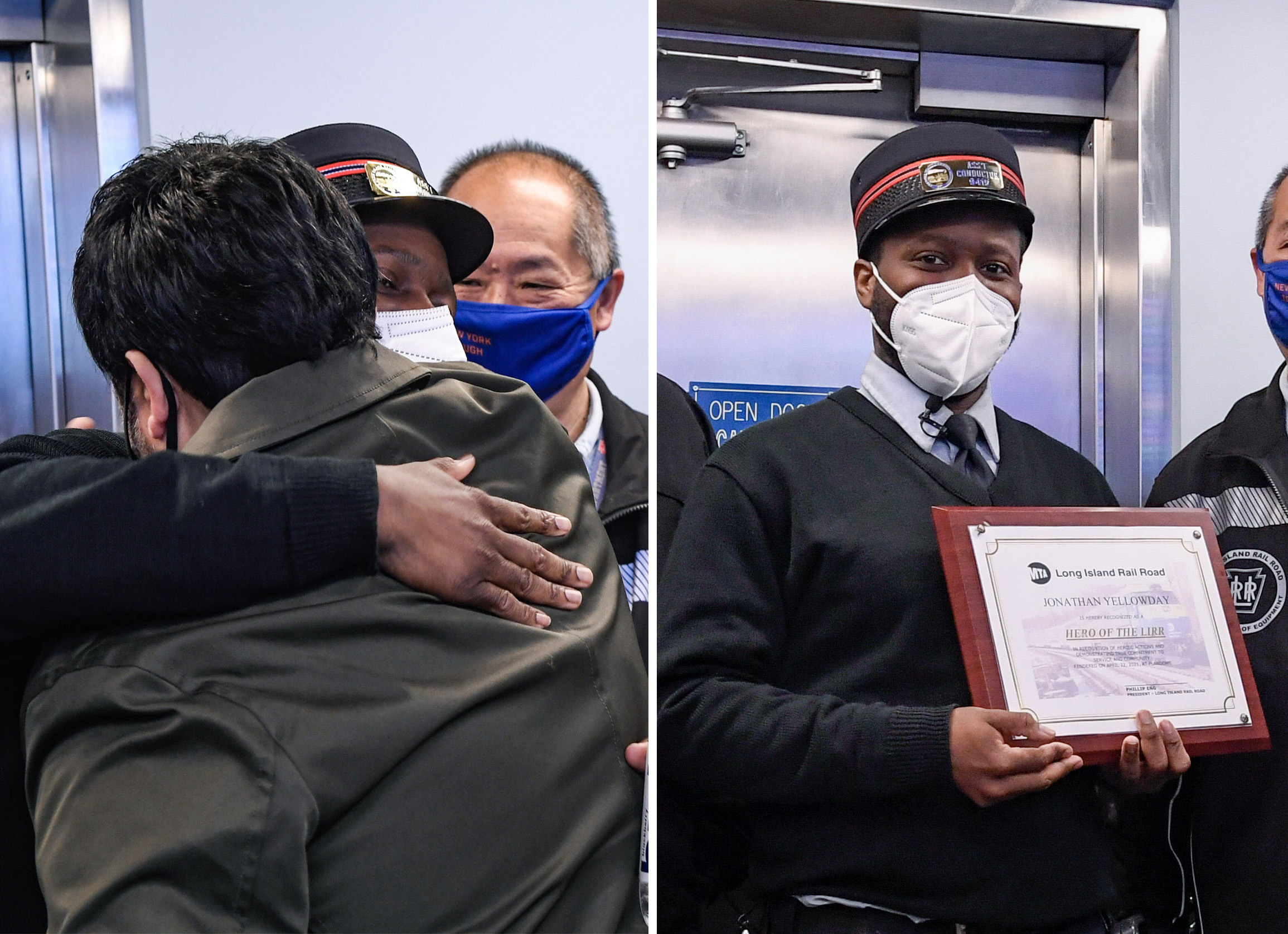 Upon receiving the returned rings, Eleasian gave a heartfelt hug to the assistant conductor in appreciation.
"I could only imagine what you were going through yesterday when you realized that you didn't have your jewelry," Yellowday told him. "You know when you get on the 6:11 you are in good hands."
Share your stories with us at emg.inspired@epochtimes.com, and continue to get your daily dose of inspiration by signing up for the Epoch Inspired newsletter at TheEpochTimes.com/newsletter