My first bite of Basque cheesecake was a revelation. I've never been a fan of super-rich New York-style cheesecake, so it was as if Basque cheesecake—which is decidedly less sweet and really lets the flavor of the cheese shine—was made for me. I was initially drawn in by its dark, almost-burnt appearance, but it was the caramelized flavor and impossibly smooth texture that had me begging the chef for his recipe.
As it turns out, not only is Basque cheesecake (or burnt Basque cheesecake) incredibly delicious, but it's also simple to make at home. Here's everything you need to know about this stunning Spanish sweet.
The History of Basque Cheesecake
When I moved to Boise, Idaho, I was excited to learn that the city has the largest concentration of Basque residents in the United States. Reportedly, many Basque families moved from the region in northern Spain to Idaho in the 1800s to mine silver or work as sheepherders. Today, Boise has a rich Basque culture and an entire Basque block filled with restaurants, a market, and a cultural museum. This is where I had my first Basque cheesecake.
As I learned from talking with local Basque chef Asier Garcia, chef-owner of Leku Ona, that Basque cheesecake is a relatively new concept.
"Burnt cheesecake isn't something our grandmothers made for us," he said. "It came out of a restaurant called La Vina in San Sebastian in the 1990s, with almost every chef, home baker, and magazine riffing on the recipe created by chef Santiago Rivera." The story goes that Rivera had taken over the family restaurant and set out to add a simple dessert to the menu. Working within the constraints of a savory kitchen, including a hot oven that contributed to the cheesecake's dark color, this riff on classic cheesecake was born.
The Taste
Basque cheesecake bakes at a higher temperature than traditional cheesecake (400 degrees F versus 350 degrees F), giving it its deep golden hue and caramelized flavor. The burnt moniker comes only from the appearance—Basque cheesecake tastes rich and caramelly.
The other thing you'll notice is that Basque cheesecake doesn't have a crust. The airy batter and high heat cause the cheesecake to rise and fall in the oven a bit like a souffle, which gives the dessert a crust-like exterior and ultra-creamy interior. Depending on the bake time, the center can range from runny (think Camembert cheese) to fudge-like. A small amount of flour in the batter (just 1/4 cup for nearly three pounds of dairy) helps set the cheesecake and makes it sturdy enough to slice.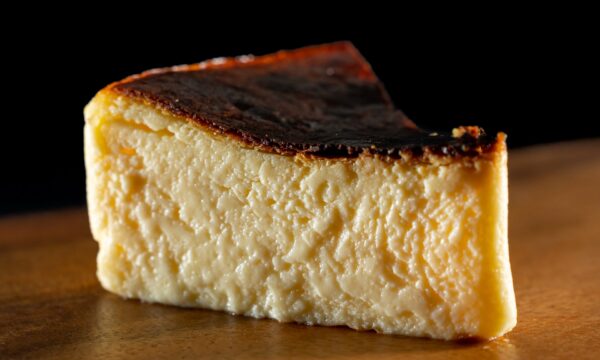 Basque cheesecake is also less sweet than most cheesecakes, which really lets the cheese flavor shine.
"In Spain, Philadelphia cream cheese wasn't widely available, so the original Basque cheesecakes were made without salt, because the Spanish cream cheese was already seasoned," Garcia told me with a bit of a laugh.
Do I Need a Special Pan?
Basque cheesecakes are most often baked in springform pans, but unlike New York-style cheesecakes, you don't need a water bath. Because of this, you can use a cake pan instead. Just be sure to use one that's at least 3 inches deep, because the cheesecake will rise (and fall) quite a bit as it bakes.
3 Tips for the Best Basque Cheesecake
Rivera's recipe is widely available in books and online—Taste called it "a special recipe but not a secret one." Having cooked through a handful of adaptations, I've found a few tips for Basque cheesecake perfection.
1. Bring the cream cheese to room temperature. Cubing the cream cheese and letting it sit at room temperature for at least an hour will make mixing the batter much easier and ensure a creamy cheesecake.
2. Add the eggs one at a time, mixing well after each addition. Adding the eggs one at a time and making sure each one is fully incorporated before adding the next brings a lot of air to the batter, which is what helps create that souffle-like texture.
3. Pull the cheesecake from the oven when it's jiggly. For a smooth, creamy interior, you don't want to overbake the cheesecake. Pull it out when it's deeply browned on top but still jiggles when you tap on the pan. Some carryover cooking after the cheesecake is out of the oven will help it set.
To Serve
You can serve the cheesecake slightly warm or at room temperature. You can also refrigerate the dessert overnight, but just be sure to bring it back to room temperature before serving—you want it to be soft and creamy. Basque cheesecake isn't served with any toppings or sauce, but it's great with a small glass of sherry, which is a traditional drink pairing in Spain's Basque region—as well as in Boise's Basque block.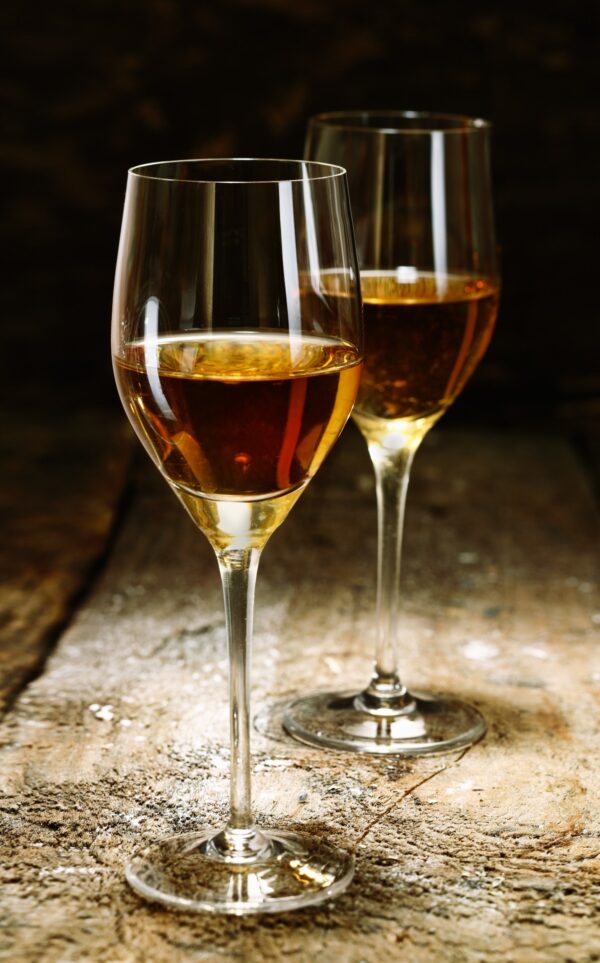 'Burnt' Basque Cheesecake
Serves 8 to 10
2 pounds full-fat cream cheese
Cooking spray
1 3/4 cups granulated sugar
1/4 teaspoon kosher salt
5 large eggs
2 cups heavy cream
1/4 cup all-purpose flour
Bring the cream cheese to room temperature: Cut into large cubes. Place in a large bowl if using an electric hand mixer or in the bowl of a stand mixer and let sit at room temperature at least 1 hour.
Heat the oven and prepare the pan: Arrange a rack in the middle of the oven and heat the oven to 400 degrees F. Coat a 9-inch springform pan or 9-inch (3-inch high) round cake pan with cooking spray. Line the pan with 2 overlapping sheets of parchment paper, and don't worry if there are some wrinkles and creases in the paper.
Beat the cream cheese and sugar together: Add granulated sugar to the cream cheese and beat on medium speed until smooth, about 3 minutes. Add kosher salt and beat to combine.
Beat in the eggs and cream: With the mixer on low speed, beat in eggs one at a time, mixing until each one is incorporated before adding the next. Slowly pour in heavy cream and mix until smooth.
Sift in the flour and gently fold it in: Use a fine-mesh strainer to sift all-purpose flour onto the batter. Fold it in with a large spatula.
Pour the batter into the prepared pan. Bake until browned and almost burned-looking on top, with a jiggly center, 50 minutes to 1 hour. The cake will puff, crack, and fall as it bakes.
Remove the cheesecake from the oven and let cool completely on a wire rack, about 1 hour.
To serve, remove the cake from the pan, or remove the outer ring of the springform pan. Peel away the parchment paper and slice the cheesecake.
Recipe Note: This recipe was adapted from Chef Santiago Rivera's recipe.
Meghan Splawn is a writer for TheKitchn.com, a nationally known blog for people who love food and home cooking. Submit any comments or questions to editorial@thekitchn.com. Copyright 2021 Apartment Therapy. Distributed by Tribune Content Agency, LLC.