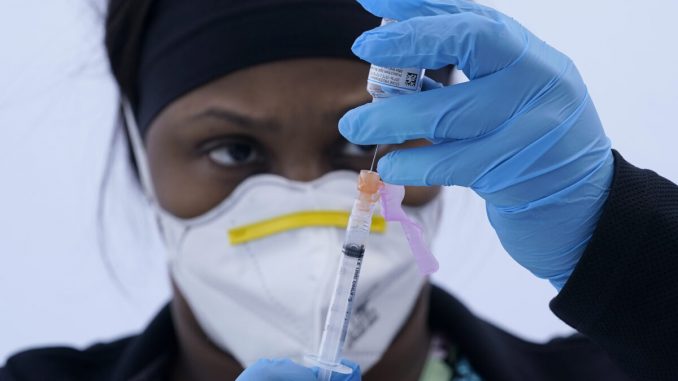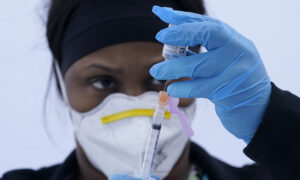 An Arizona State Representative has tested positive for CCP (Chinese Communist Party) Virus, despite being fully vaccinated.
In a written statement Wednesday, Rep. Alma Hernandez (D-Ariz.) said that despite taking all precautions, she still tested positive for COVID-19, the disease caused by the virus.
"I have taken COVID-19 very seriously and have worn my mask, washed my hands, and socially distanced," Hernandez wrote. "Yet despite those measures and being vaccinated, I have come down with the Covid."
She went on to say that her symptoms at the time were "pretty mild."
"I will quarantine in my Phoenix home until next Wednesday and I encourage all of you to take this seriously and continuing practicing COVID protocols," she added.
In an April 21 statement, the CDC said the official vaccines are effective but a small number of people can still get sick if they are exposed to the virus.
"These are called 'vaccine breakthrough cases,'" the statement says. "This means that while people who have been vaccinated are much less likely to get sick, it may still happen. Experts continue to study how common these cases are."
The CDC says that no vaccine works 100 percent of the time and there are breakthrough cases with all vaccines. It is possible for a small percentage of the people who have been vaccinated to still develop symptoms, be hospitalized, and even die from the infection. It is also possible for a fully vaccinated person to end up being positive but asymptomatic.
CDC officials also say that people can get infected before the vaccine has a chance to take full effect, about two weeks after the second dose. In addition, new variants may infect a fully vaccinated person. The agency said it is monitoring breakthrough cases to see if there are any patterns in how the virus infects fully vaccinated people.
A recent study by Rockefeller University published in The New England Journal of Medicine found 2 of 417 people it studied had a breakthrough infection.
Another study released in the CDC's Morbidity and Mortality Weekly Report looked at nursing homes in the Chicago area, finding two-thirds of 22 possible CCP virus breakthrough infections were asymptomatic.
"We expect such rare cases, but so far out of more than 84 million people who are fully vaccinated, we have only received reports of less than 6,000 breakthrough cases," said Dr. Rochelle Walensky, Director of the CDC. "Although this number is from 43 states and territories and likely an underestimate, it still makes a really important point: these vaccines are working."
Walensky said that even in breakthrough cases, the vaccines help prevent serious illness and protects against variants.