If any state can claim to have just as much water to enjoy as land, it's Florida. Visiting the state without enjoying its waters—from rivers to springs to swamps to the sparkling Atlantic Ocean—would be missing the point entirely. Here, we take a look into a few of the main ways to enjoy Florida by water, no matter whether you're a thrill-seeker or happy to just float.
Beaches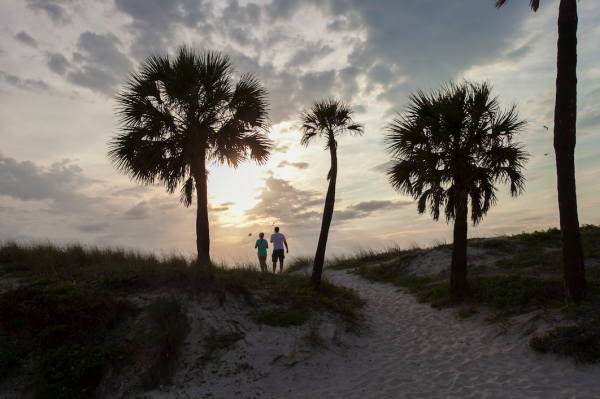 Florida has 663 miles of beaches, so visitors can take their pick—from crowded and commercialized to hidden, wild places tucked away in preserves and parks. Thanks to the state's peninsular shape, no matter where you are in Florida, you're never more than a couple hours from the nearest beach.
You can make a day out of just sitting on the sand and soaking up the sun, or go for a bit more adventure and plan to snorkel the shoreline (just keep in mind that some beaches offer better snorkel spots than others).
Some of the state's most beloved beaches include Clearwater Beach on the Gulf Coast, which is consistently ranked among the top beaches in the nation and appeals especially to families, and of course the sizzling scene of South Beach in Miami, one of the hottest spots to see and be seen. In the Panhandle, visitors flock to beaches like Destin for their iconic wide, sandy shorelines complemented by emerald-green waters.
Water Sports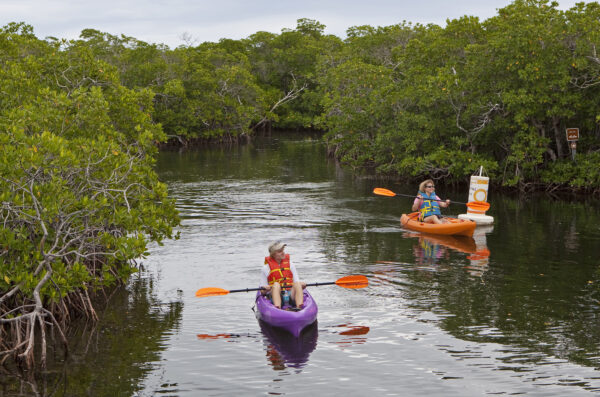 If sitting idly by on a stretch of beach sounds fun but has a time limit for you, you're not alone—that's why Florida plays host to such a wide variety of water sports, from surfing to sailing, paddleboarding, kayaking, scuba diving, jet-skiing, parasailing, and more. The variety is practically endless, but no matter your vibe—adrenaline junkie or mellow explorer—you're sure to find a way to enjoy an activity that suits your tastes.
In West Palm Beach, you can book a sunset catamaran tour on the Hakuna Matata to explore the Intracoastal Waterway or sink beneath the surface of those same waters to find an underwater world teeming with sea life: you can snorkel off the beach at the iconic Breakers resort in Palm Beach or along the snorkel trail at Phil Foster Park in Riviera Beach, dive the area's many shipwrecks, or simply swim the shallow reefs around Peanut Island.
For even more adventure, book a private sailing lesson at nearby Palm Beach Sailing Club or rent a kayak or stand-up paddleboard from Jupiter Outdoor Center, where you can quietly paddle through serene mangroves and feel as if you've teleported to some sort of fantasy jungle, worlds away from the hectic pace of everyday life.
Boating in the Lakes
Away from Florida's beaches, you may think the state's interior has nothing to offer by way of water activities—wrong. The center of the state is filled with lakes, which you can explore via private boat or by canoe, kayak, paddleboard, and the like. Locals who reside in these parts spend their days waterskiing, tubing, fishing, and wakeboarding, so make friends fast or find outfitters who offer these experiences to visitors with no boating access.
However, if the murky brown waters and definite presence of gators concern you, not to worry: practically every lake in Florida has a variety of restaurants on the water, so you can stick close to the docks and simply enjoy the view.
In Winter Park, take the narrated scenic boat tour to learn about Lake Osceola's many sprawling homes of the rich and the not-so-famous; in Tavares, supposedly the seaplane capital of the world, open-air Al's Landing is located on the shores of Lake Dora at the Tavares Seaplane Base, giving you plenty of lakefront entertainment while you dine.
Airboating in the Everglades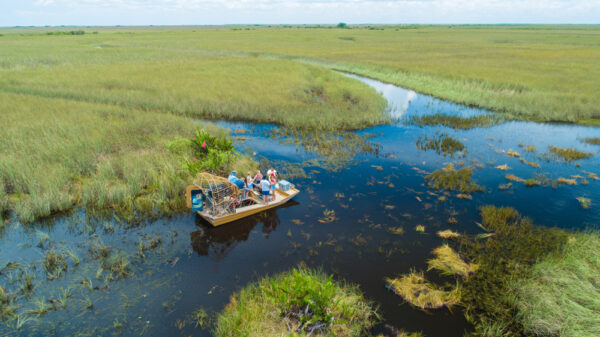 An airboat ride through the Everglades is one of those must-do, "only in Florida" activities you just can't duplicate anywhere else in the world. Teeming with alligators, birds, and a wide variety of other wildlife, every adventure into Florida's 7,800-square-mile wilderness promises adventure—and the chance to spot creatures you've likely never seen before.
There are a variety of outfitters offering Everglades airboat rides along the outskirts of this massive wetland, but if you go with Billie Swamp Safari, you'll get the added bonus of a wildlife center, educational museum, and even the chance to sample gator bites in the onsite Swamp Water Cafe, all located on the Big Cypress Seminole Indian Reservation.
Swimming the Springs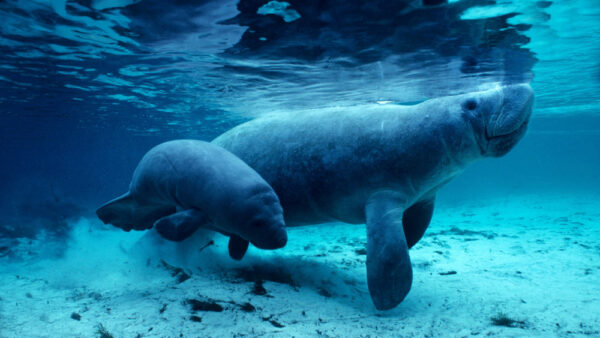 Another "only in Florida" activity, the Sunshine State's frigid springs are one of its most glorious hidden gems. The water remains a cool 72 F year-round, but the chill is worth it for a chance to mermaid it up in the crystal-clear, spring-fed waters.
Ideal for snorkelers and divers, the springs are mostly centered around the interior of the state, but on the west coast, Crystal River is worth a trip of its own—in the winter, Three Sisters Spring fills with manatees congregating for warmth and companionship. Animal lovers can enjoy spotting these gentle giants—lovingly nicknamed "sea cows" for their slow-moving ways—in the wild and even paddling alongside them in a crystal-clear kayak with Get Up and Go Kayaking.
Other favorites include Blue Spring State Park, Ginnie Springs, Rainbow Springs, and Wekiwa Springs State Park.
Snorkeling and Diving the Florida Keys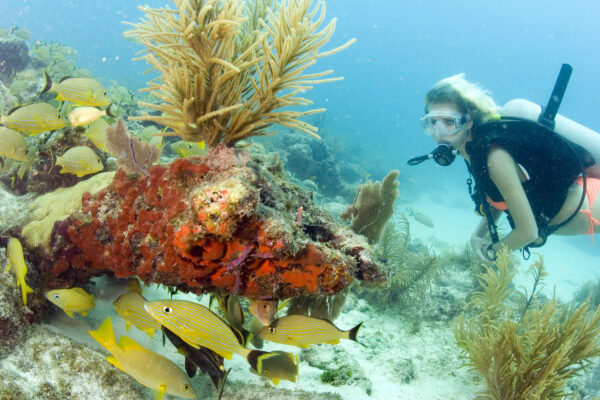 For a true island getaway, point your compass south and keep going until you hit the 125-mile chain of islands known as the Florida Keys. A little bit of tropical paradise without leaving the country, the Keys offers a funky break from reality—and a whole lot of ways to enjoy the stunning blues of the surrounding ocean.
Still, don't go to the Keys expecting beaches—sand and surf aren't the draw here. Instead, the virtually beach-less Keys is all about getting out on the water, whether by boat or by non-motorized watercraft, such as kayak or paddleboard. Visitors with no local boating connections should book a dive charter (snorkelers are welcome too) through outfitters like Rainbow Reef and get ready for a day exploring colorful reefs, sunken shipwrecks, and sea life galore.
Skye Sherman is a freelance travel writer based in West Palm Beach, Fla. She covers news, transit, and international destinations for a variety of outlets. You can follow her adventures on Instagram and Twitter @skyesherman.