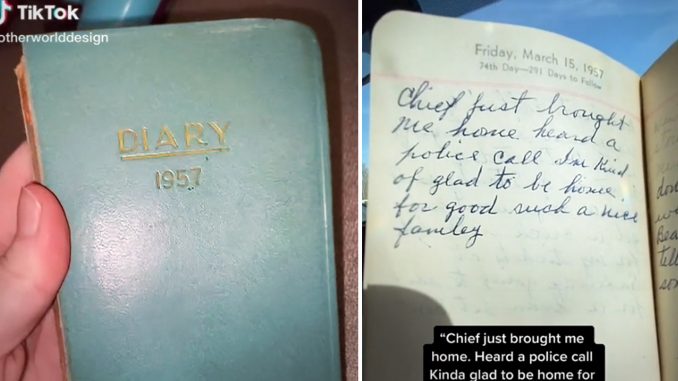 A housewife's old diary from 1957 was dredged up at a thrift store in west Tennessee, and the contents are a goldmine of vintage nostalgia and delight.
A local woman named Kaitlyn Sawyer discovered the diary, and decided to share excerpts from it on TikTok. Within weeks, her videos were going viral.
Her followers simply couldn't get enough of the curious entries from the diary's owner—a stay-at-home mom in the late 1950s, named Nellie.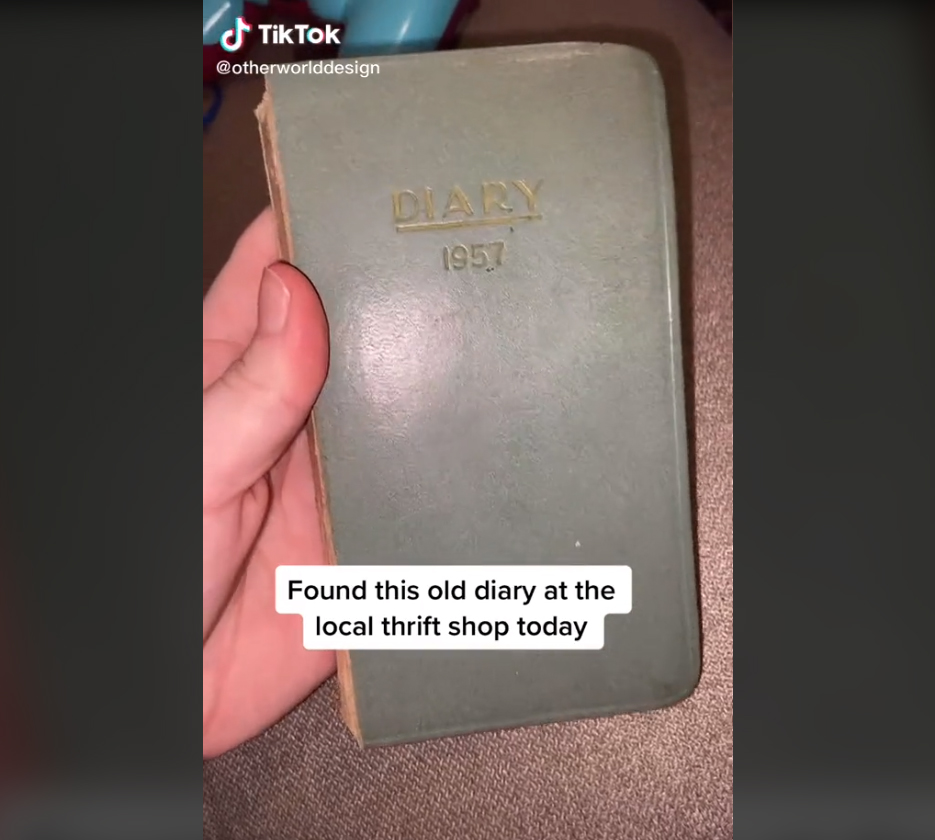 Archiving everything from boredom eating to breaking dates, Nellie had her readers captivated in no time.
"We are not the same, but no different," Sawyer told The Epoch Times cryptically.
Flipping through dusty, yellowed pages in her first clip, Sawyer stopped at a two-line entry in cursive, ballpoint pen handwriting. The header was dated Sunday, February 3, 1957.
All too relatably, Nellie simply wrote: "Didn't do any thing but eat all day."
Sawyer noted in the video caption that Nellie "filled it out for the whole year. And tbh, she seems like a mood."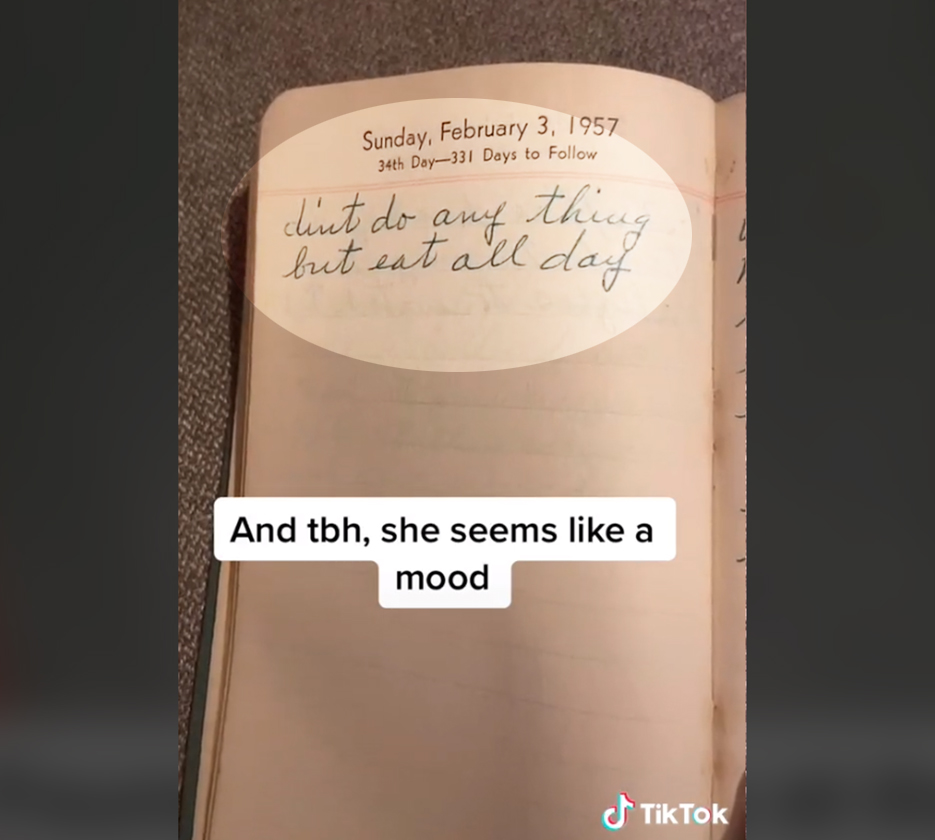 The charismatic content soon amassed over 1.2 million views and the diary series boosted Sawyer's follower count by almost 200,000 in under a fortnight.
In another diary entry, dated January 9, Nellie travels out of Albuquerque, New Mexico, and logs her journey through a dust storm, past an overturned truck, notes 31 cents for coffee and pie, and supper in Amarillo, Texas.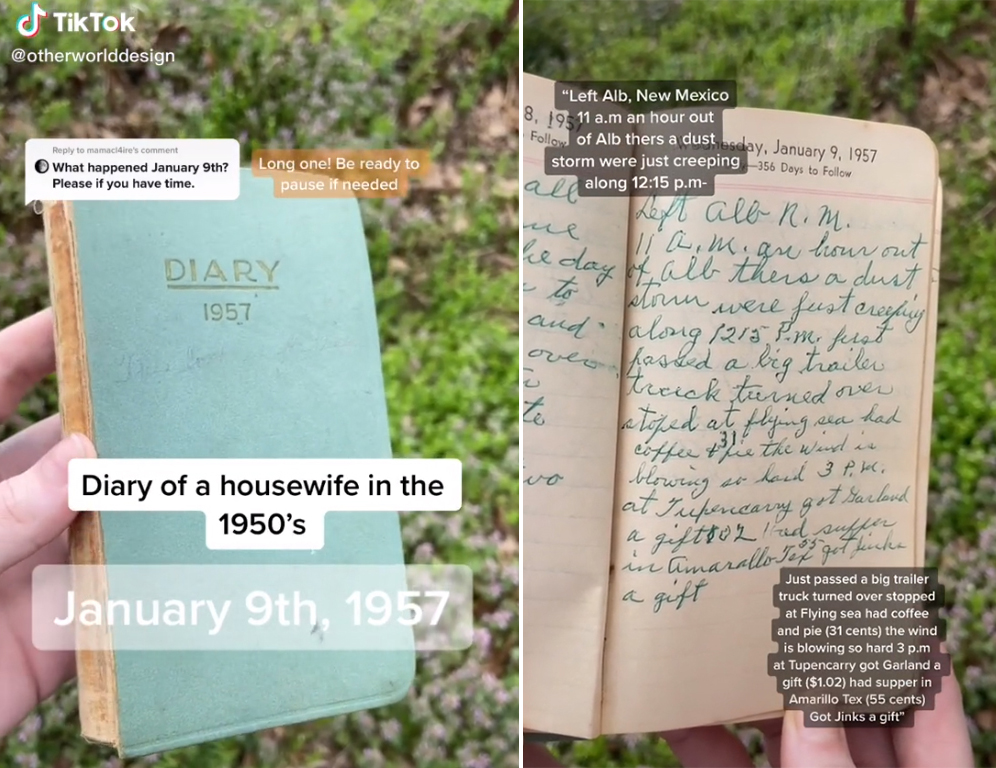 In a log dated November 10, Nellie mentions a declined date with a friend, writing, "Winnie called, wanted me to come for dinner. I didn't feel like going."
A week later, she mentions Winnie again, noting, "Called Winnie told her I couldn't go to Okla T.G."
Sawyer deduced that Nellie was referring to TG&Y department store, "a store like Walmart" headquartered in Oklahoma City.
Nellie didn't always cancel plans, though.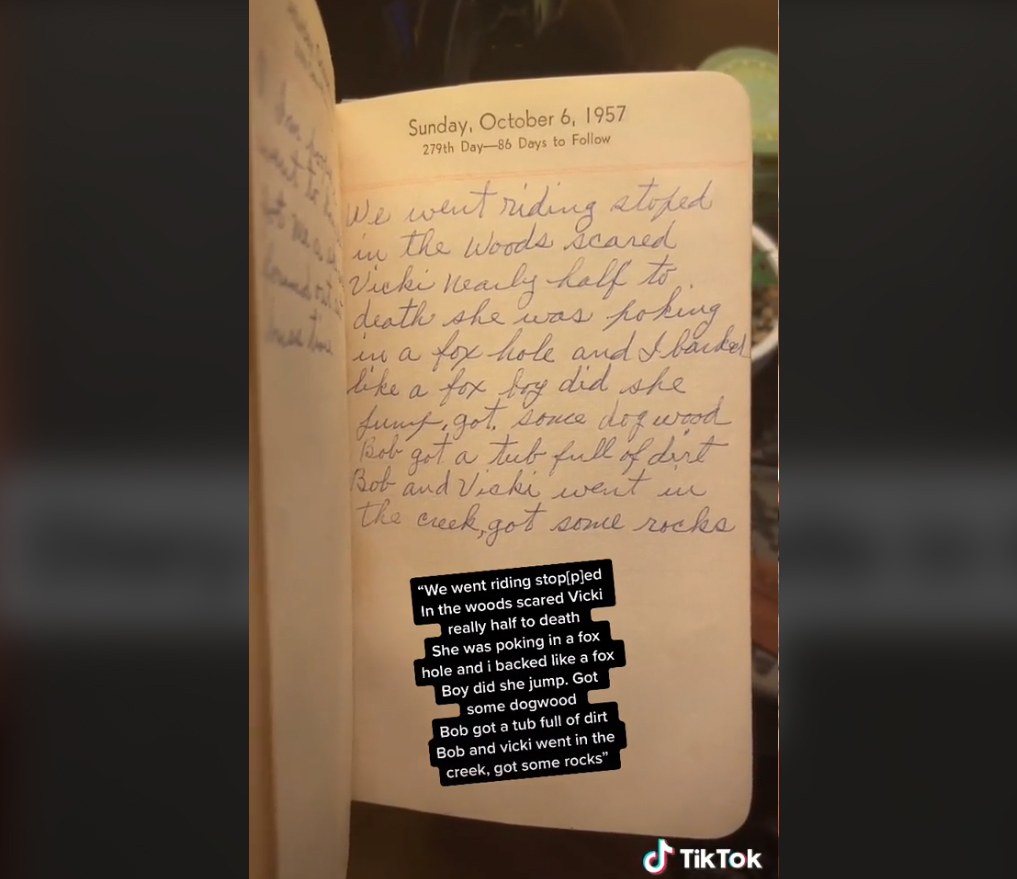 In an entry dated Sunday, October 6, she recalled a horse riding trip with a man named Bob and her granddaughter, Vicki, during which the housewife betrayed a mischievous side.
Nellie "scared Vicki nearly half to death," the older woman wrote. "She was poking in a fox hole and I barked like a fox. Boy did she jump."
Upon investigating the enigmatic diary-keeper's past, Sawyer learned that Nellie was born in France and emigrated to Kansas with her family at the age of 7. She married a man named Samuel and went on to have six children.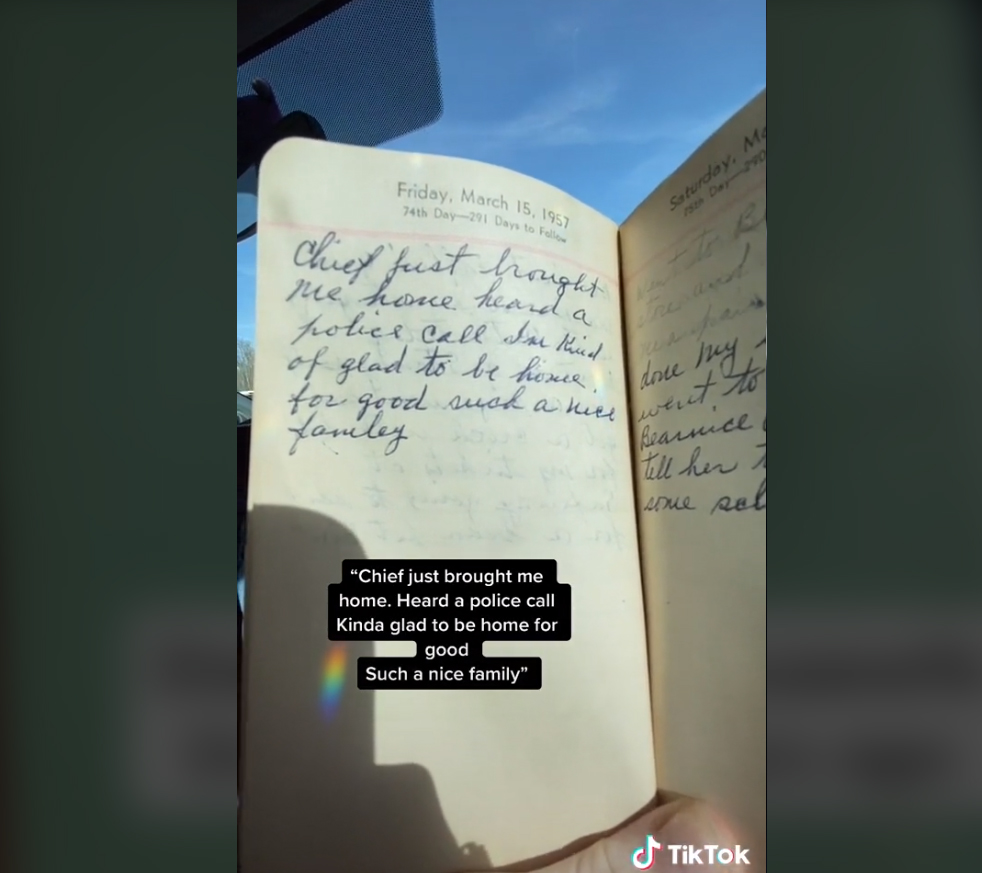 Sam was struck by an oncoming train in 1918 while inside his car, suffering irreversible brain damage. Nellie was left to take care of their family alone. She successfully sued the train company for a small recompense.
Sam passed away in 1920.
Intriguingly, industrious Nellie and her family made and sold alcoholic beverages during the prohibition era to get by, resulting in years of discord with the law.
In a somewhat veiled entry dated March 15, Nellie notes, "Chief just brought me home. Heard a police call. I'm kind of glad to be home for good. Such a nice family."
Viewers begged for context, but Nellie's brief logs left the day's events to the imagination.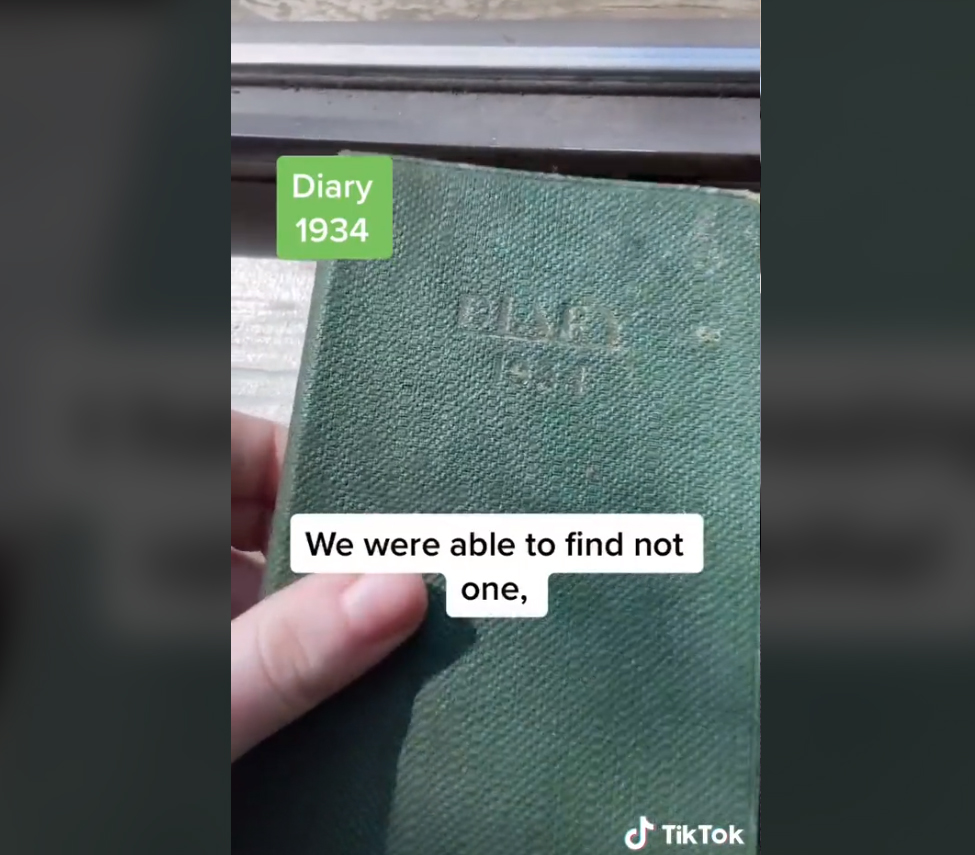 Thanks to the magic of social media, Sawyer found out she wasn't the only one privy to Nellie's enigmatic logs.
She was contacted by TikTok user @claireclaireh, who produced two more extraordinary volumes: two more of Nellie's diaries, one dated 1934, the other 1935.
In an sneak preview, Sawyer unveiled the two volumes. She fanned through the pages enticingly, letting viewers know to stay tuned for more good yarn from the all-too-relatable 1950s housewife.
Share your stories with us at emg.inspired@epochtimes.com, and continue to get your daily dose of inspiration by signing up for the Epoch Inspired Newsletter at TheEpochTimes.com/newsletter