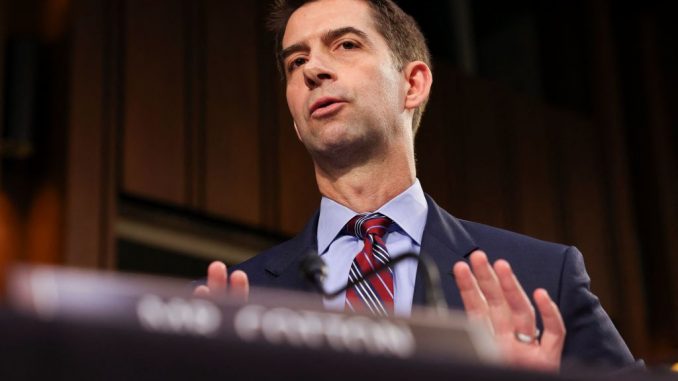 OAN Newsroom
UPDATED 6:15 PM PT – Friday, August 6, 2021
Arkansas Sen. Tom Cotton (R) said Joe Biden's border policies are resulting in dangerous migrants coming into America. During an interview with Breitbart News, Cotton claimed some illegal immigrants are committing major crime all across the country, attributing the surge to Biden.
Cotton said he believes the crisis at the border is happening because Biden won't visit the southern border and is taking steps to halt the construction of the border wall. He went on to say a lot of the illegal drugs coming into the U.S. are coming from China.
"The evidence on that is clear. China has super case laboratories where they make the precursors to synthetic opioids like fentanyl," said Cotton. "They send them to the cartels in Mexico which finish the job by pressing them into pills or cutting them into other drugs, and they ship them into America."
President Biden and Vice President Harris slashed deportations, stopped construction of the border wall, and promised amnesty for illegals. They have also gutted successful, common sense policies for political gain.

— Tom Cotton (@SenTomCotton) August 3, 2021
He added this may have contributed to the largest number of drug overdoses last year. Additionally, to combat the trend in violence, the Arkansas senator has called on the Department of Homeland Security to limit the number of immigrants coming into the U.S.