The Chinese regime's mouthpiece China Global Television Network lost its broadcasting license in the UK early this year, although the Beijing authorities put on a big effort to maintain its voice in Europe. Peter Dahlin, the person behind the effort, spoke about the process with NTD News in an April 9 interview.
"CGTN is directly controlled by the Chinese Communist Party [CCP]," said Dahlin. "There are two amendments or proposals here, one deals specifically with these forced televised confessions and the broadcasting of human rights violation, and the other deals more with general propaganda from state-owned TV channels."
The legal safeguards in China "weren't particularly good before, of course, but it's been deteriorating significantly … especially [over] the last four or five years," Dahlin added.
The meaning and effect of the UK revoked CGTN's license is significant.
According to the European Convention on Transfrontier Television that was issued by the Council of Europe in 1989, the revocation means CGTN lost its right to air in the other 49 European countries that signed this treaty.
Dahlin is the director of Safeguard Defenders, a human rights non-governmental organization (NGO) registered in Spain. He worked for the Swedish government before he moved to China in 2007. In 2009, he co-founded a human rights group "China Action," which trained about 800 Chinese lawyers and helped 150 human rights activists.
In 2016, Dahlin was forced to "confess" on camera which was broadcast on CCTV—CGTN's mother company. The "China Action" was cracked down upon by Beijing authorities at that same time. Dahlin was released and expelled from China 3 weeks later. He founded Safeguard Defenders in late 2016 with the aim to support human rights activists, lawyers, and independent media in China who are persecuted by the Chinese government.
On April 3, the French television regulator Conseil Supérieur de l'Audiovisuel approved CGTN's broadcasting application, which reopened the European door to the propaganda agency. On April 5, Safeguard Defenders formally complained to CSA about CGTN.
In the interview, Dahlin talked about the UK case, as well as the activities that the Safeguard Defenders are doing in other countries.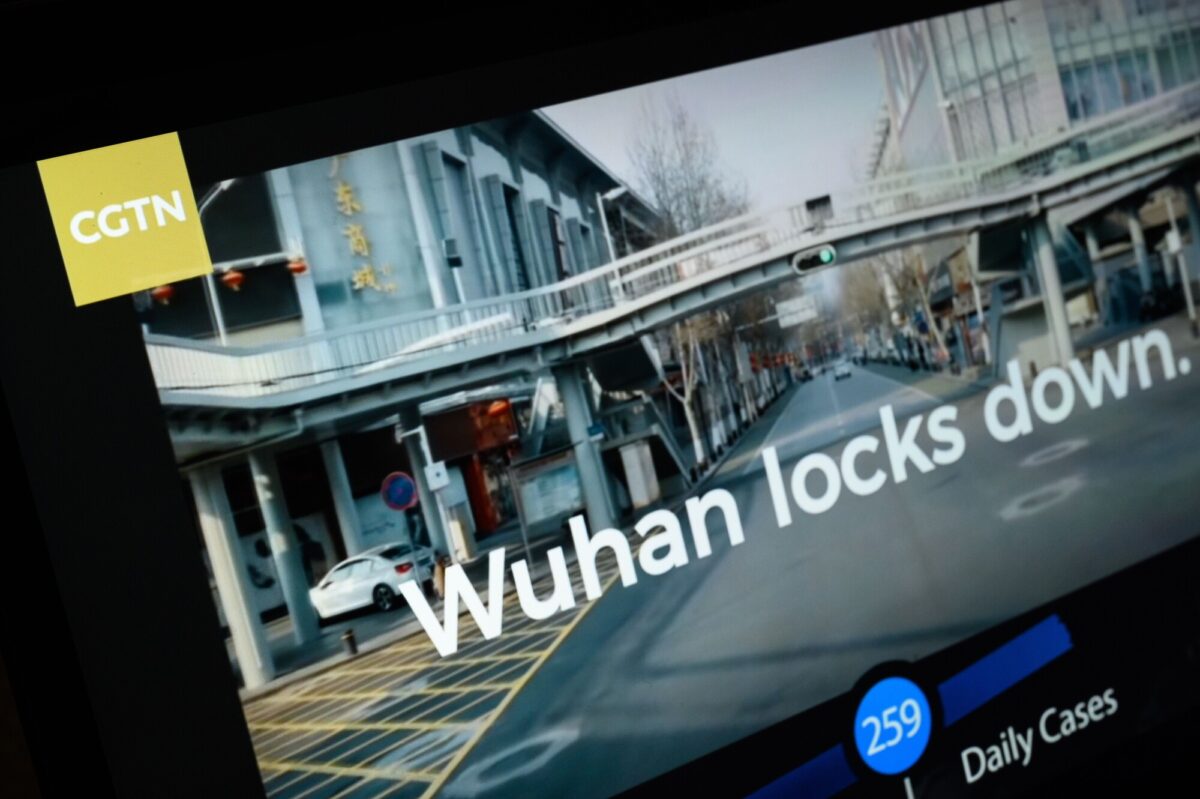 UK Case
CGTN's license to air in the UK was revoked on Feb. 4, due to a successful campaign work by Safeguard Defenders.
Complaints have been filed over the past two years to the UK broadcast regulators Office of Communications (Ofcom), exposing the Chinese regime's abuse and violation of laws.
CGTN is known to have broadcast videos of individuals who were forced to make scripted confessions in front of a camera when falsely told that the recording was "for internal use."
Human rights violations are not the only breach conducted by the Chinese regime. CGTN broke broadcasting regulations in the UK, even though it was "well aware of these regulations in the different countries where they operate, and they are intentionally choosing to ignore them because they're expecting that there will be no punishment," Dahlin said.
In the UK, the Broadcasting Act 1990 prohibits license holders from being controlled by political bodies. CGTN is controlled by the CCP, and content such as forced confessions on video injure both the victims and the audience.
"It's not just torturing these people physically and psychologically, but in some cases, going after their family members, detaining family members. In one case, the teenage son of one victim was taken to a police station, and video filmed dying, beaten up by the police, which was then shown to the parents. And only then, after months of torture, did he agree to make this recording," Dahlin said.
Dahlin explained that the victims were forced to tell lies in front of cameras, in order to produce propaganda suitable for the needs of the CCP. They suffered the consequences, such as losing their credibility in society, after being set free.
However, the control the CCP exerts over the victim won't necessarily be eased even after the victim's fake confession on CCTV. Dahlin said that one lawyer, after being released, "put on his social media account that his confession had been incorrect, that it's been forced. And within 24 hours, the police threatened to detain him all over again—just for making that post."
At the same time, a large number of human rights lawyers disappeared.
"It's a relatively new trend that we've noticed over the last four or five years, where police will take the suspect into an official pre-trial detention facility, awaiting trial, and they will register them under a false name." This means that the missing person can't be found by family or lawyers, as there will be no evidence of the missing person being detained at any detention center.
"What is actually going on behind the scenes; that any individual complaint is just the tip of the iceberg—it represents something much bigger," Dahlin introduced more cases and stories of victims in the interview, as well as his own experience after the on-camera confession.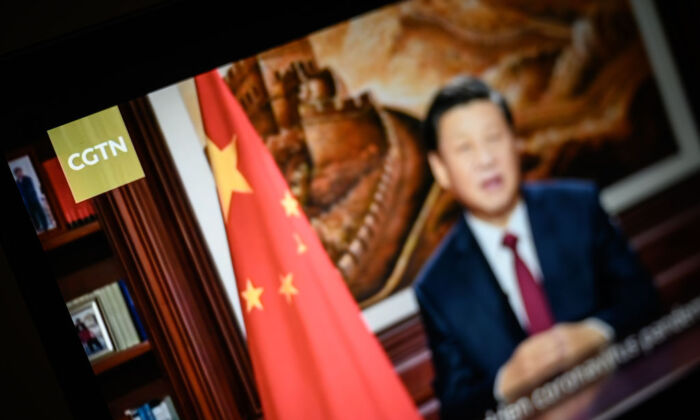 Other Countries
In the interview, Dahlin talked about the cases that Safeguard Defenders are working on now.
"The campaign against CCTV and CGTN—again with the point of stopping these forced televised confessions—is reaching new countries every week. We will have engaged on this issue in, soon 20 countries, and it's going to continue after that. So this is not something that's stopping, this is something that's expanding, it's going to continue to roll along. So our fight with CGTN is not over, by far," Dahlin said.
In Canada, Safeguard Defenders has presented the material on over 70 different victims to the TV regulators. "[Canadian regulators] have no idea about this. So for many of them it's a steep learning curve to realize what are these violations, what are false confessions, how it is aired in their country," Dahlin introduced.
After hard work in Canada, such as "actively providing the information and support" to politicians and regulators, Dahlin and his team saw a positive response.
The two Canadians, Michael Kovrig and Michael Spavor, who have been detained for "espionage" in China since December 2018, have not been forced to confess on TV because of Safeguard Defenders' actions against CGTN, according to Dahlin.
"In Canada, we're still quite hopeful that the TV regulator will take action," Dahlin said.