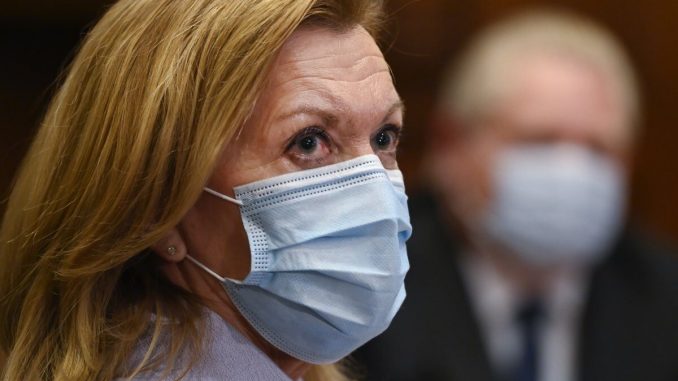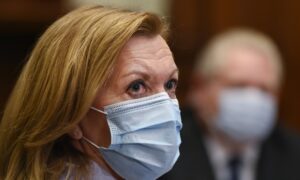 TORONTO—Hospitals in Ontario will be able to transfer patients waiting for a long-term care space to any nursing home without their consent, the government announced Wednesday as it scrambled to free up beds for residents with COVID-19.
Health Minister Christine Elliott said a new emergency order allowing for the transfers was being brought in to help ease the immense pressure some hospitals were under amid an onslaught of the virus.
"This temporary emergency order will provide hospitals with the flexibility to transfer certain patients, those whose doctors have determined no longer require hospital care, and could be better supported in a more appropriate setting of long-term care or a retirement home," she said.
"This would be done in only the most urgent of situations, when a hospital is at risk of becoming overwhelmed."
Elliott said hundreds of patients currently in hospital are waiting to be discharged to a long-term care home.
Transfers without consent will only take place if the patients' medical team is confident the temporary move will not compromise their condition, she added.
Patients will also be vaccinated before entering the nursing home, not lose their place on a waitlist for their preferred home, and will not subject to the usual co-payment to take the place in the home.
There were 2,281 people hospitalized with the novel coronavirus across Ontario on Wednesday, with 877 in intensive care and 605 are on a ventilator.
Those figures were reported as the province logged 3,480 new cases of COVID-19, slightly lower than numbers seen last week, and 24 more deaths linked to the virus.
The CEO of Ontario Health, the public agency that oversees the province's health care system, said that while COVID-19 case counts appear to be declining, intensive care units are still experiencing serious capacity issues.
"You have to see the case counts come down first and then we will see the impact in the ICUs, in hospitalizations, and that timeline can be two to three weeks," he said.
The order allowing transfers to long-term care homes without consent is the government's latest effort to ensure hospitals are able to treat growing numbers of severely ill COVID-19 patients.
Earlier this month, hospitals ramped down non-urgent procedures and were also given the authority to transfer patients to other hospitals without their consent.
Health-care workers from other provinces and non-hospital settings are also now authorized to work in Ontario's overburdened intensive care units.
By Shawn Jeffords