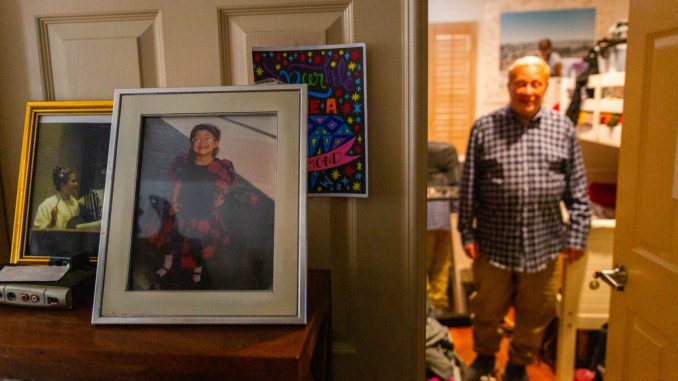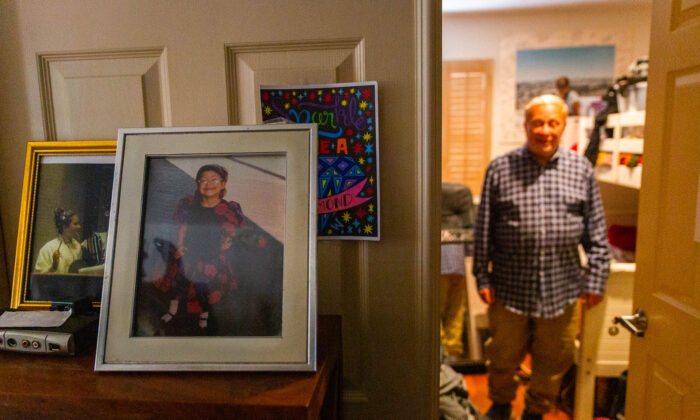 Moley Grossman stands in the bedroom his daughter, Lili, who has been missing for two weeks in Mission Viejo, Calif., on April 26, 2021. (John Fredricks/The Epoch Times)
A 35-year-old Mission Viejo woman who had been missing for weeks was found dead in a La Jolla hotel room, her father said.
Morley Grossman previously told The Epoch Times that his daughter, Lili Grossman, had been unreachable for nearly two weeks and that he was concerned she might have met with foul play.
"We haven't been able to contact our daughter and she hasn't contacted us," Grossman told The Epoch Times April 26. "We've been worried about her. The phone calls go directly to voicemail and texts remain unanswered."
He filed a formal missing person's case with the Orange County Sheriff's Department April 23. On April 27, he received a call that Lili had been found.
According to the San Diego County Medical Examiner's Office, Lili was discovered unresponsive in her room at the Embassy Suites off La Jolla Village Drive.
Emergency services responded to the scene but were unable to revive the 35-year-old.
Officials are working to investigate the incident and determine the cause of death.