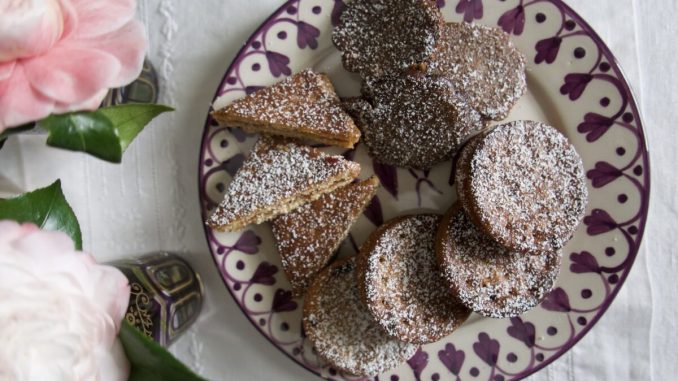 These fried cookies are like magic: soft and sweet on the inside, crisp and golden on the outside. I use Maria cookies, Spanish biscuits that are readily available in the supermarket, but any plain, unflavored cookie or cracker would work as well. I have used different graham crackers and cheese crackers with great results.
Spread your cookies thinly with your favorite filling and make them into sandwiches. My favorite is either mixed berry or strawberry jam, but whatever you have on hand would work: orange marmalade, lemon curd, even Nutella. Then, fry the cookie sandwiches in a light olive oil until golden brown.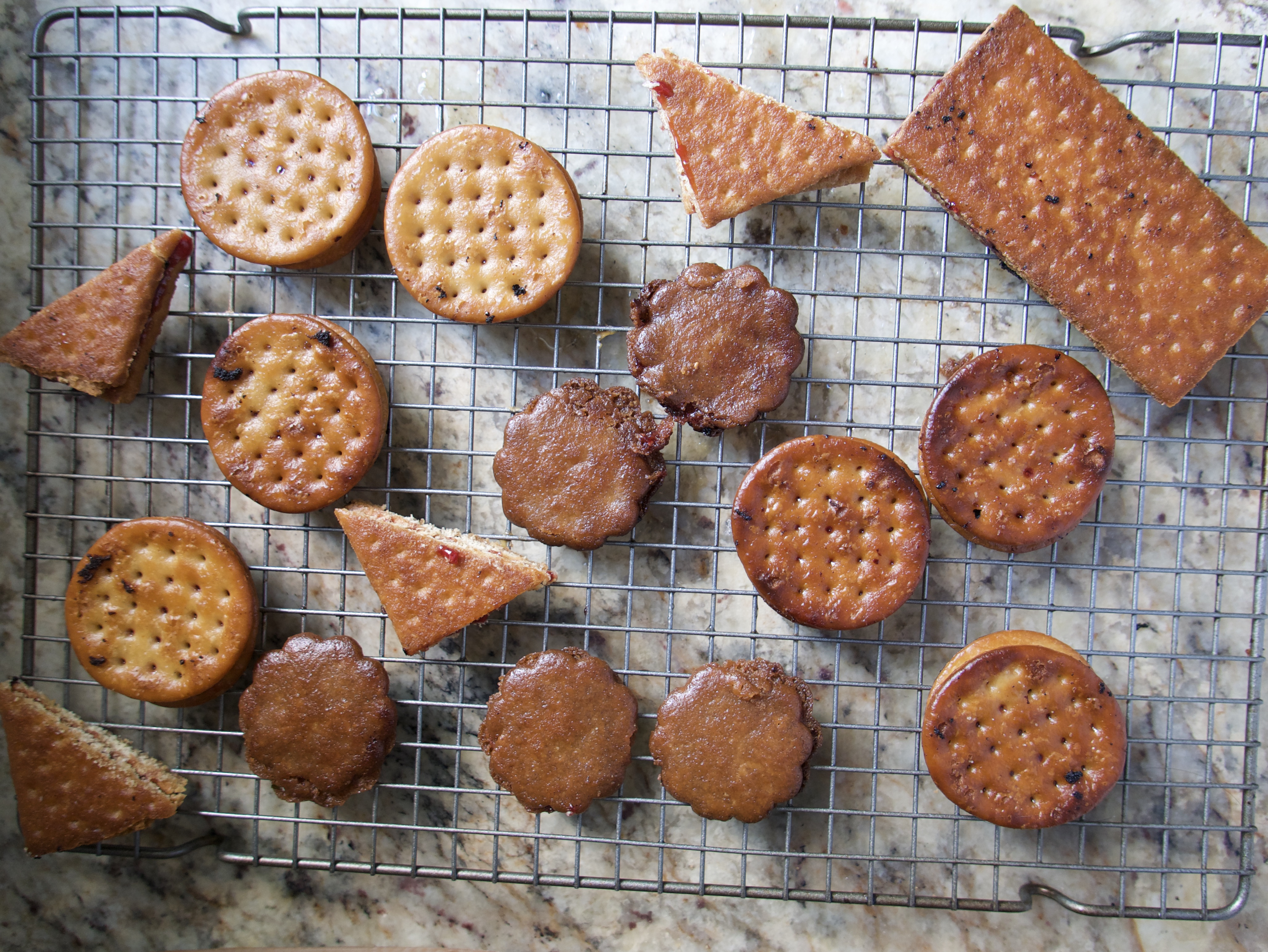 I used to make these with my mother, and then often for my children, for teatime: They are delicious served piping hot with a dusting of powdered sugar, or dipped in hot chocolate, like churros. For a no-fuss dessert, serve them with fresh berries and vanilla ice cream.
Serves 4
16 Maria cookies
2 tablespoons thick strawberry jam
1/4 cup light olive oil
1 tablespoon powdered sugar, for dusting
Spread half the cookies with a thin layer of the jam. Top with the other cookies, pressing together lightly, to make 8 cookie sandwiches.
Heat the olive oil in a medium sauté pan until hot. Lower the heat to medium, and work in batches to fry each cookie sandwich for about 30 seconds per side, until golden brown. Transfer to a rack to drain and cool.
Serve warm or at room temperature, dusted with powdered sugar.