Students, certain academics, and journalists from China, Iran, Brazil, and South Africa will be able to qualify for a National Interest Exception (NIE) and be allowed to enter the United States, the Biden administration determined on Monday.
The NIE is a designation granted for people who can demonstrate that their entry into the United States is a matter of national interest, allowing them an exception to certain travel bans such as those currently in place due to the CCP (Chinese Communist Party) virus, which causes the COVID-19 disease.
Similar exceptions were made July last year under the Trump administration for students from Europe. The State Department also on March 2 had made similar exceptions for travelers from the Schengen Region, the UK, and Ireland.
As a result of the latest determination by Secretary of State Antony Blinken, along with other exceptions already in place, travelers from China, Iran, Brazil, South Africa, the Schengen area, the UK, and Ireland may qualify for the NIE, if they are "seeking to provide vital support for critical infrastructure; journalists; students and certain academics covered by exchange visitor programs," the State Department announced in an update.
Foreign students and academics from China, Iran, Brazil, or South Africa, may qualify for a NIE only if their academic program starts on Aug. 1 or later.
Students with valid F-1 and M-1 visas may enter within 30 days before the start of their academic studies without needing to seek an individual NIE to travel. Those who are seeking new F-1 and M-1 visas should contact an embassy or consulate to apply, and if they are qualified, will be automatically considered for an NIE.
Travelers with other valid visas or have a valid Electronic System for Travel Authorization (ESTA) should contact their nearest U.S. embassy or consulate to seek for a National Interest Exception. If approved, they can travel under their visa or ESTA authorization.
Those entering the United States must show a negative test for the CCP virus to be admitted. They do not need to show proof of vaccination. However, certain universities now require students to be vaccinated to be allowed on campus for in-person instruction.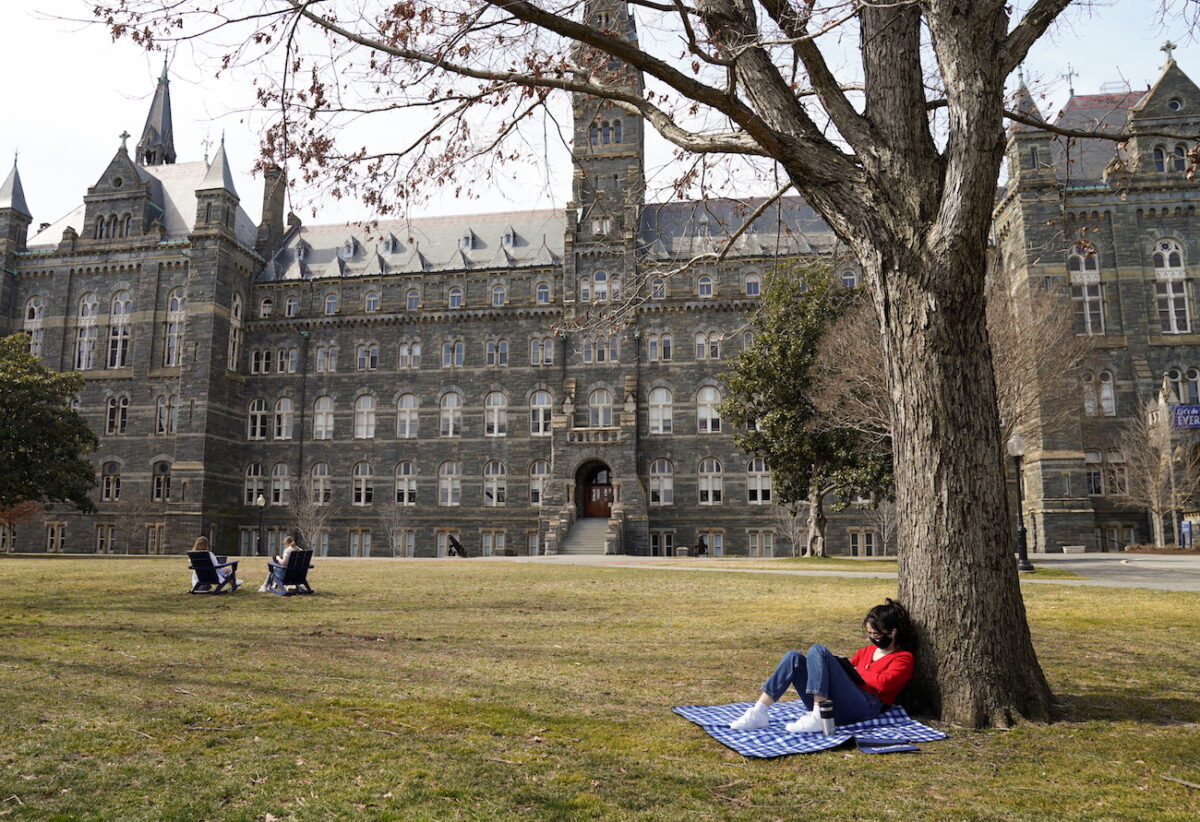 The ease on restrictions could provide financial help to some colleges whose enrollments declined during the CCP virus pandemic.
Chinese students comprise the largest number of international students in the United States. About 35 percent of international students in the 2019-20 school year were from China, according to the International Education Exchange (IEE), nearly twice as high as the second highest, India.
In the 2019-20 academic year, 372,000 Chinese nationals attended universities and colleges in the United States, the IEE said in a November 2020 report.
Overall, postsecondary enrollments declined 2.5 percent in fall 2020, nearly twice the rate of enrollment decline reported in fall 2019, according to the National Student Clearinghouse.
Reuters contributed to this report.