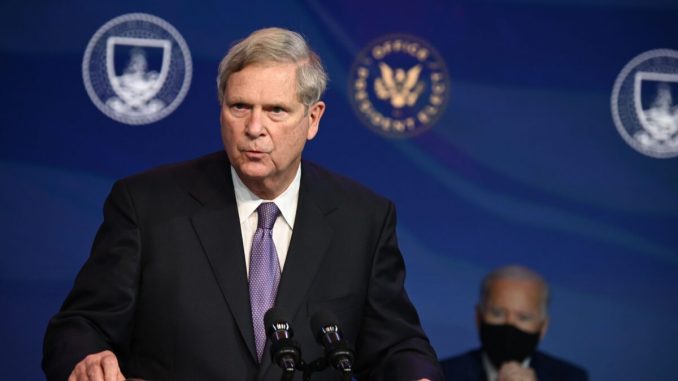 A newly-formed legal group tied to former President Donald Trump on April 26 sued the Biden administration, seeking to block the implementation of a farm subsidy program that overtly excludes white farmers.
America First Legal, headed by former senior Trump advisor Stephen Miller, filed the lawsuit on Monday in the U.S. District Court for the Northern District of Texas, Fort Worth Division, against Tom Vilsack, Biden's secretary of agriculture.
The lawsuit argues that the program, enacted as part of Biden's pandemic stimulus package, discriminates against white farmers by limiting financial aid to "socially disadvantaged" farmers or ranchers based on their race.
"The Department of Agriculture lurches America dangerously backward, reversing the clock on American progress, and violating our most sacred and revered principles by actively and invidiously discriminating against American citizens solely based upon their race. This is illegal, it is unconstitutional, it is wrong, and it must stop," the lawsuit (pdf) states.
The U.S. Department of Agriculture (USDA) website currently defines a "socially disadvantaged farmer or rancher" as belonging to "groups [that] include, but are not limited to African Americans, American Indians, Alaskan Natives, Asians, Hispanics, Pacific Islanders, refugees, immigrants."
The America First Legal lawsuit cites a different definition of "socially disadvantaged" that appears on a fact sheet (pdf) by the USDA. That fact sheet limits the definition of "socially disadvantaged" to six races and leaves out whites.
The relevant section of the pandemic stimulus bill points neither to the fact sheet nor to the USDA website. The act says that the definition of the term is in the Food, Agriculture, Conservation, and Trade Act of 1990. That act says that "the term 'socially disadvantaged farmer or ranchers' means a farmer or rancher who is a member of a socially disadvantaged group." The act further defines a "socially disadvantaged group" as "a group whose members have been subjected to racial or ethnic prejudice because of their identity as members of a group without regard to their individual qualities."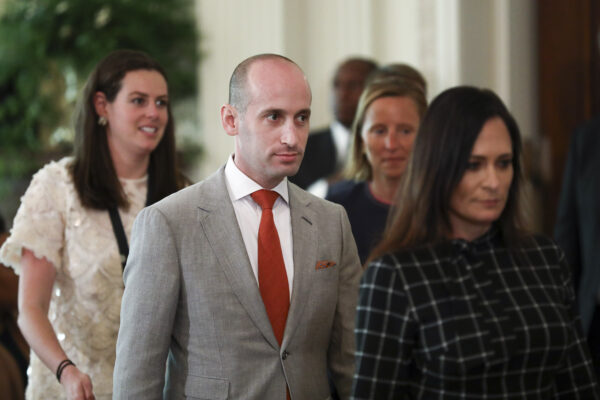 The legal action is the first brought by America First Legal, a pro-Trump legal outfit modeled on the legal warfare model that the Democrats deployed to thwart Trump's agenda. The organization says that its mission is to "oppose the radical left's anti-jobs, anti-freedom, anti-faith, anti-borders, anti-police, and anti-American crusade."
The White House and the Department of Agriculture did not immediately return requests for comment.