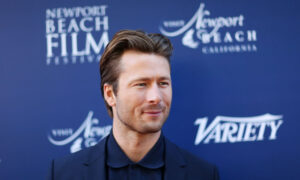 NEWPORT BEACH, Calif.—The Newport Beach Film Festival is planning its return and organizers say they will pack as many live screenings into the event as possible.
Founded in 1999, the event has become one of the largest international cinema events in Southern California, and a coveted stop for movie writers, directors and actors traveling the film festival gauntlet.
A significant cultural tourism draw for the City of Newport Beach, each year, the festival partners with more than 40 non-profit organizations throughout Orange County, pairing each with a film that aligns with their mission.
Prior to the COVID-19 quarantine, the festival drew more than 55,000 attendees from throughout the world. In 2020, despite holding a drive-in world premiere of A Life of Endless Summers: The Bruce Brown Story, the rest of the festival was held through virtual events which were not as widely attended as regular live events.
"Along with other film festivals around the world, what we've found is that attendees want an overall experience tied to their travel," Todd Quartararo, the festival's co-founder and marketing director, told The Epoch Times.
"No matter what part of the world film festivals take place, our audiences want experiences that include visiting local retailers, dining in local restaurants and staying in luxury hotels like those we have here in Newport Beach."
Normally, the festival screens more than 300 films from 50 countries, including narrative and documentary films, as well as a curated collection of short films.
The festival is already receiving a significant number of entries and will screen as many as possible while abiding by all safety requirements, Quartararo said.
The final number will be decided depending on how many appropriate venues will be available for the event, which runs Oct. 21 to Oct. 28.
Plans are also coming together to feature celebrities, producers and directors who will give workshops and lead discussions about their work, he said.
Watching for Rising Stars
Although not new to the event, organizers told The Epoch Times the centerpiece of this year's festival will be its partnership with Visit Newport Beach and Variety magazine's Top Ten Actors to Watch, an honor the publication has bestowed since 1998.
Past honorees include more than 35 now Oscar winners and nominees who all made Variety's list of actors who either enjoyed a breakthrough year, appeared in high-profile awards season contenders, or made their American film debut.
Making an Impression
Quartararo said that each year, the film festival garners millions of trackable media impressions, all telling a story about Newport Beach through the sharing of film festival experiences.
In 2019, millions of impressions resulted from Variety reporting on the year's honorees, saying that "the celebration was held at a brunch at the Resort at Pelican Hill where stars like Cynthia Erivo and Glen Powell dined against a stunning beachfront backdrop."
In 2020, actor Eugene Levy of Schitt's Creek fame, received the Newport Beach Film Festival's inaugural Lifetime Achievement Award which was presented during a virtual awards ceremony that included video messages by family, friends and fellow costars. The event drew more than one billion media impressions around the world.
This year, Quartararo said he's looking forward to giving moviegoers an in-person experience.
"Being able to offer a wide-range of experiences for audiences traveling to any film festival is key," he said. "We are looking forward to working with our hotel and retail partners here in Newport Beach on new and special attractions and offerings, and plan to grow and evolve as a festival now that the economy is opening up."