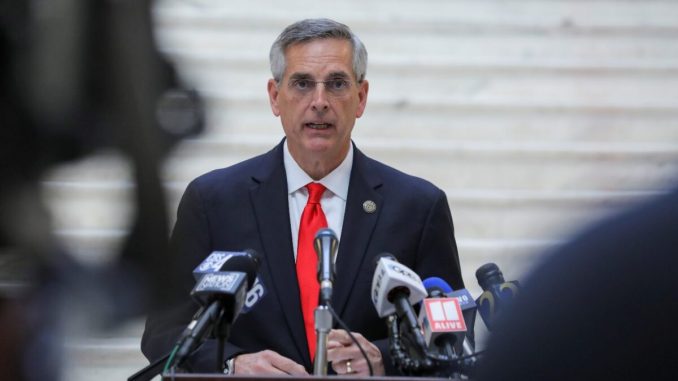 Georgia Secretary of State Brad Raffensperger said his office is fully cooperating with a Fulton County probe into potential election interference, pushing back against reports that investigators were dissatisfied with the level of cooperation.
Fulton County District Attorney Fani Willis, a Democrat, in February opened a probe into attempts to influence the administration of the 2020 election. The investigation includes "potential violations of Georgia law prohibiting the solicitation of election fraud, the making of false statements to state and local governmental bodies, conspiracy, racketeering, violation of oath of office and any involvement in violence or threats related to the election's administration," Willis said in letters to Republican Gov. Brian Kemp and other officials.
The letters made reference to media reports of contacts with the Georgia secretary of state's office, the U.S. attorney's office in Atlanta, and others, made by "subjects of the investigation." While the letters didn't mention Trump by name, they indicate the probe is focused on efforts to challenge the results of the 2020 election. Willis's office didn't respond to an earlier query from The Epoch Times about whether she is probing a phone call Trump had with Raffensperger and other officials on Jan. 2 concerning the presidential election in Georgia.
Recent media reports indicate that Willis's office has been frustrated with Raffensperger's level of cooperation in the investigation. A query from The Epoch Times requesting confirmation of the reports and comment from Willis's office was not immediately returned.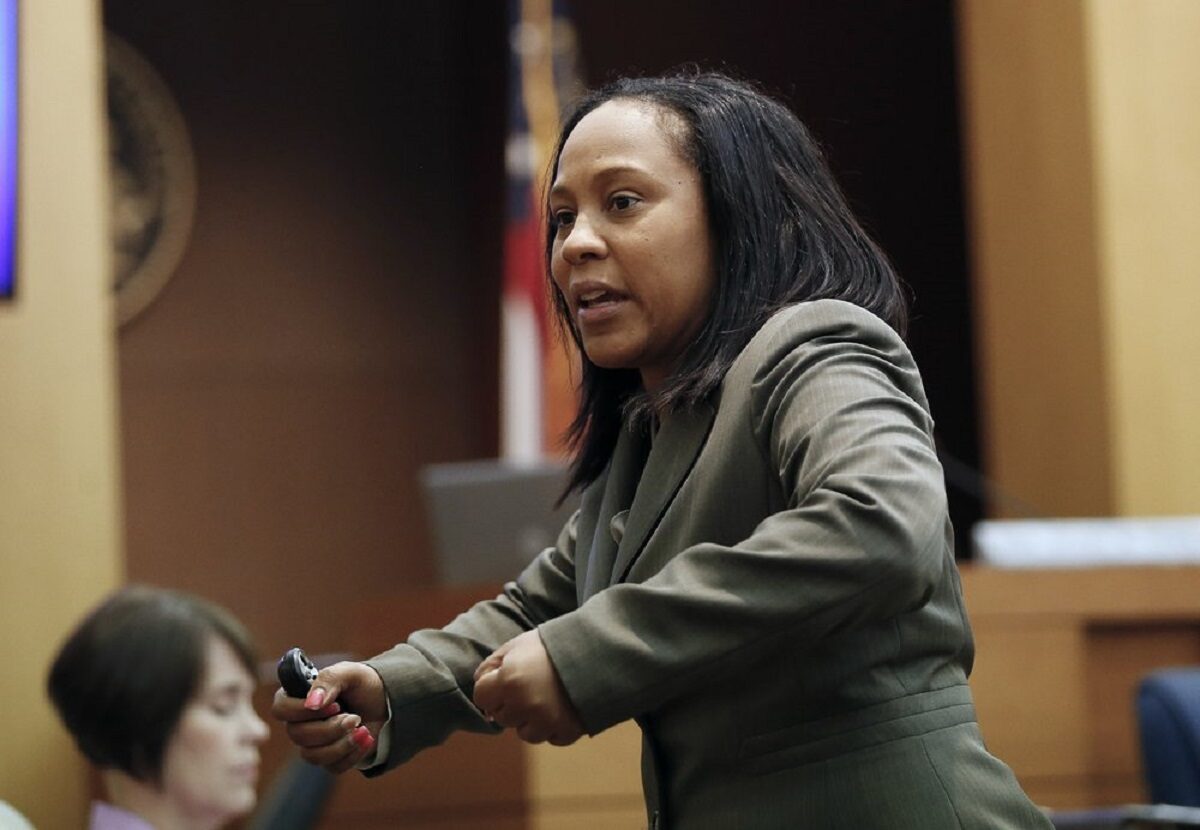 Raffensperger was asked about the status of Willis's probe in an interview on CNN on Saturday.
"It's an ongoing investigation, and that's a Fulton County investigation, and we're fully cooperating with the district attorney," Raffensperger said, adding that he expects Willis and her team to be taking testimony from a number of people, both in-state and outside of Georgia, in addition to his office.
"It's their investigation and we're not privy to who they're going to be calling but we'll be supporting their efforts and providing any information they need from our office," he said.
Asked directly about claims that his office was not fully cooperating with Willis' probe, Raffensperger replied: "that's false." He added that his office had appointed counsel to liaise with Willis's office to coordinate information requests in connection with the investigation.
"We'll fully cooperate, obviously," Raffensperger insisted.
Ryan Germany, general counsel for Raffensperger's office, reinforced that message in a statement to CNN, saying that he had "requested time to get an attorney lined up to represent our office to make sure those interactions are efficient and not disruptive. The DA's office told me that was fine."
Raffensperger's office earlier launched a probe into Trump's calls to Georgia elections officials, with the findings to be presented to the State Election Board.
The board can vote to dismiss, choose to impose a fine, issue a letter of instruction, or refer the matter to the state attorney general or a district attorney for prosecution.