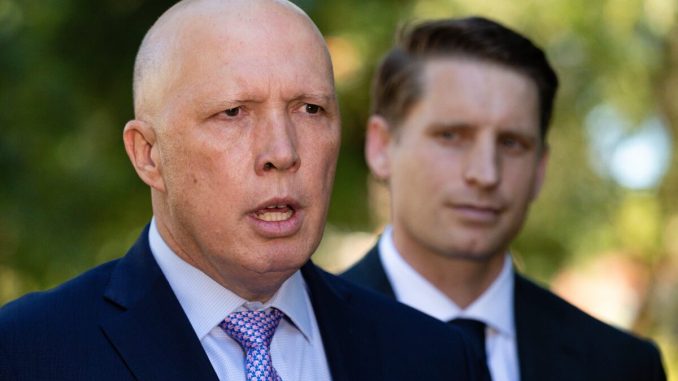 Australian Defence Minister Peter Dutton is warning that conflict over Taiwan is a possibility and has vowed to work with allies to maintain peace in the region.
"People need to be realistic about the activity," Dutton told the Australian Broadcasting Corporation on Sunday. "There is militarisation of bases across the region. Obviously, there is a significant amount of activity, and there is an animosity between Taiwan and China."
"If you look at any of the rhetoric that is coming out of China from spokesmen, particularly in recent weeks and months in response to different suggestions that have been made, they have been very clear about that goal," he added.
"I don't think it should be discounted. I think China has been very clear about the reunification, and that's been a long-held objective of theirs," Dutton said.
The minister added that "nobody wants to see conflict" between China and Taiwan and added that the Australian Defence Force was prepared to meet any threats in the region and that they would work with allies in the region for peace.
Earlier this month, Michael Goldman, charge d'affaires at the U.S. Embassy in Canberra, revealed that the United States and Australia were working on "contingencies" if conflict were to erupt around Taiwan.
In recent months, Chinese military jets have made near-daily incursions into Taiwanese airspace, with the largest being in late March, when 20 Chinese military planes entered its Air Defence Identification Zone.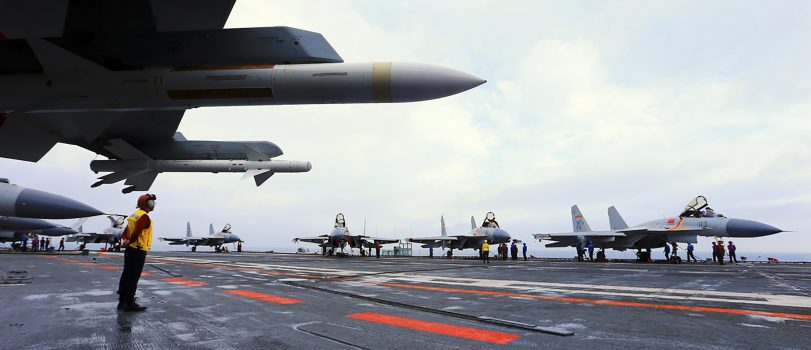 U.S. Admiral Philip Davidson, head of U.S. Indo-Pacific Command, also issued a warning in response to Beijing's increasing military build-up, saying he believed China could invade Taiwan "in the next six years," while other analysts believe the timeframe could be shorter.
Beijing sees Taiwan as its own territory, even though the island state has been governed as a distinct territory for more than seven decades.
Recently, the communist regime has upped its rhetoric against the island, vowing to bring it into the fold—by force if necessary.
Meanwhile, throughout 2020, Australia has endured a year-long economic coercion campaign from Beijing targeting key exports to China, including coal, beef, wine, barley, lobster, timber, lamb, and cotton.
The Chinese trade strikes were launched in response to calls by Foreign Minister Marise Payne in April 2020 for an investigation into the origins of COVID-19.
Australia has encouraged exporters to find alternative markets to China while passing several laws to shore up the country's national security against interference by the Chinese Communist Party (CCP).
Last week, Foreign Minister Payne exercised powers granted to her by the Foreign Relations Act and terminated the CCP's Belt and Road Initiative signed with the Victorian state government.
The Chinese Embassy in Canberra criticised the move, labelling it "unreasonable and provocative." While Foreign Ministry spokesperson Wang Wenbin urged Australia to "revoke" the decision or Beijing would "resolutely take strong actions."
Dutton responded, saying, "We're not going to have our values compromised. We aren't going to surrender our sovereignty."
"We are standing up for who we are. We've got very important diplomatic relations with many countries, including China, but we aren't going to be compromised by the principles of the Communist Party of China."