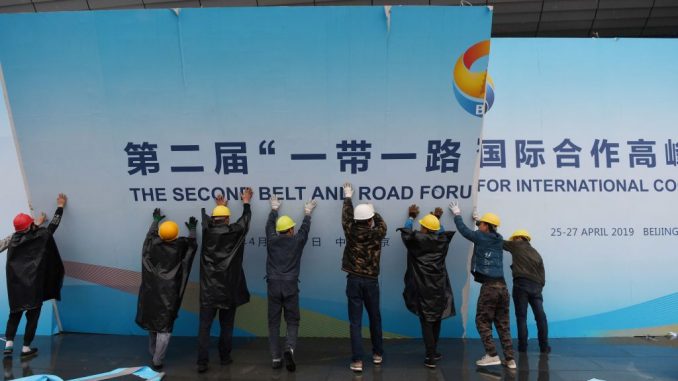 Federal and state politicians from around Australia have welcomed the federal government's termination of Victoria's Belt and Road deal, calling it a step in the right direction.
Federal Liberal Senator Eric Abetz, from Tasmania, welcomed the decision telling The Epoch Times that it has given Australia back its sovereignty over its ability regulate its national interests.
"As we've seen with Belt and Road initiatives in every other country of the world, it has never been within the interests of that country and has only been in the interests of the Chinese dictatorship," Abetz said. "And that is why it was right and proper for the former agreement with the Victorian Labour government to be terminated."
The comments from federal and state politicians come as the Chinese Embassy in Canberra has criticised the federal government's move describing it as "unreasonable and provocative," adding that Beijing would "resolutely take strong actions" against Australia if the decision was not overturned.
In response, Australian Defence Minister Peter Dutton said Australia was standing up for its values.
"We are standing up for who we are. We've got very important diplomatic relations with many countries, including China, but we aren't going to be compromised by the principles of the Communist Party of China," he told Nine News on April 23.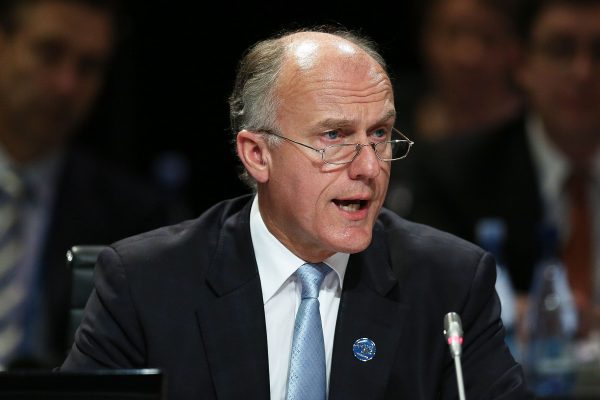 Senator Abetz also said that the Chinese government's terminology has always been "belligerent, and dogmatic" and that Australia had gotten used to it.
"What the Chinese Embassy needs to do is deal with the issue and not just engage in name-calling.," Abetz said.
Abetz noted that Beijing really should be explaining why Belt and Road initiative has not been within the interests of partner nations instead of leading them into debt.
Some developing countries that have signed up to the BRI have entered into "debt-traps" after being unable to service loans from infrastructure projects granted to the CCP. In some cases, countries have been forced to hand over control of key assets and infrastructure to Beijing.
Politicians from the state of Victoria have also welcomed the news, with Liberal Party state member Bernie Finn telling The Epoch Times it was the best news Victorians had received in a long time.
"The decision by the Morrison Government to cancel Daniel Andrews' Belt and Road deal with China is the best news Victorians have had in years," said Finn. " It was always designed to benefit communist China. It not only was a bad deal for Victoria but also put Australia's sovereignty at risk."
Finn also responded to the comments by the Chinese Ambassador by stating the regime was composed of  "thugs, murderers and bullies."
"It thinks it can intimidate Australia with threats. It can't. We will not be bullied by a barbaric regime," Finn said.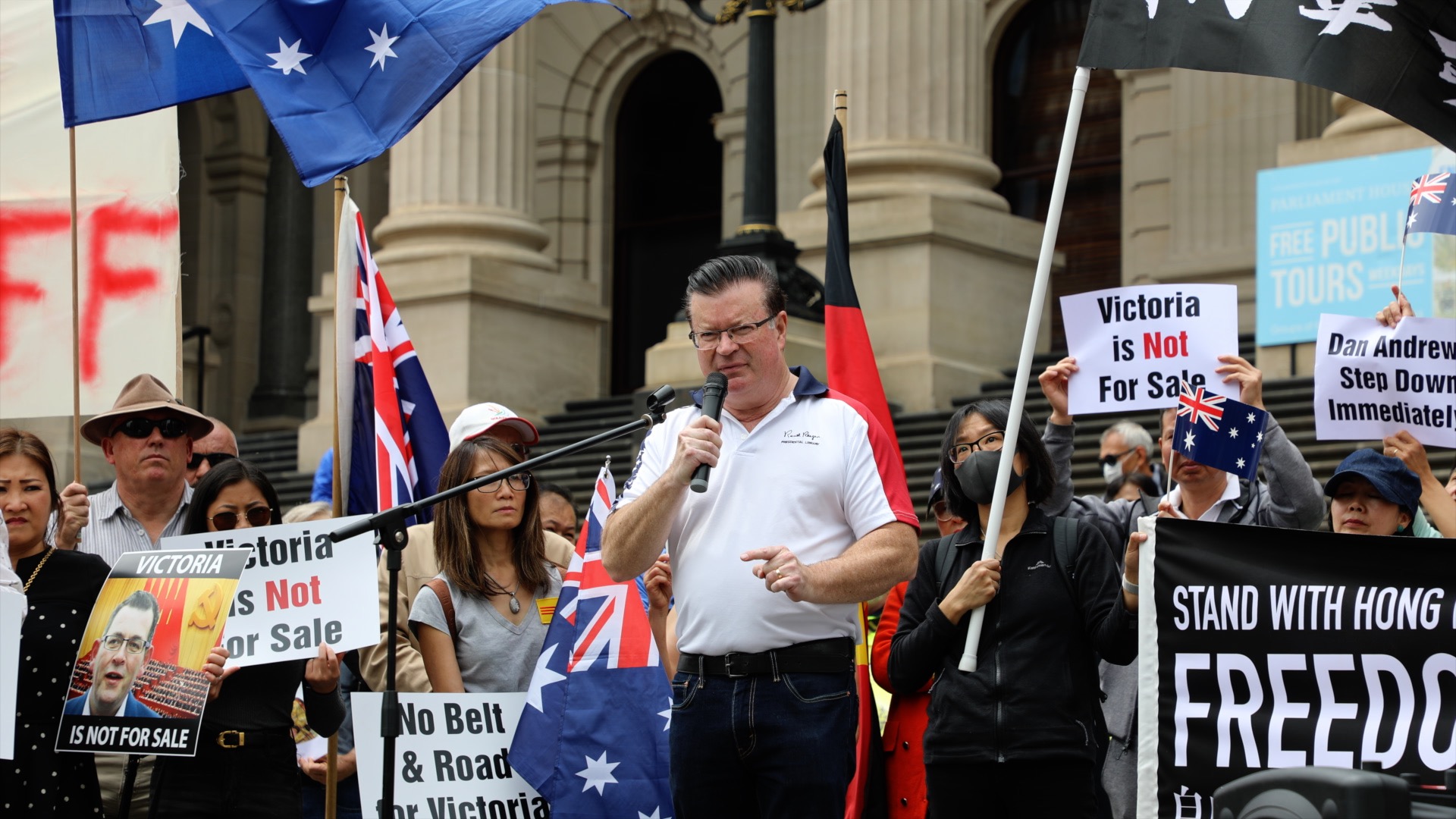 He said that the one good thing to come out of the Andrews government signing up to the BRI was that Australia, as a whole, came to the realisation Australia can get by without kowtowing to a government that continues to prove it is no friend to the country.
Victorian Liberal Democrats MP's David Limbrick and Tim Quilty told The Epoch Times that the past year had shown that the BRI agreements really had no benefits for the state of Victoria.
"We support agreements that enhance free trade between countries, but if you look carefully at this agreement, there was never anything of substance in it anyway – it was mainly symbolic,"  Limbrick said. "This is already evident because the agreement never protected Victorians from trade bans or helped us access their markets."
Quilty said many primary producers in the state had seen first hand what the agreement was really about with the Chinese bans on commodities such as lamb, timber and wine imports.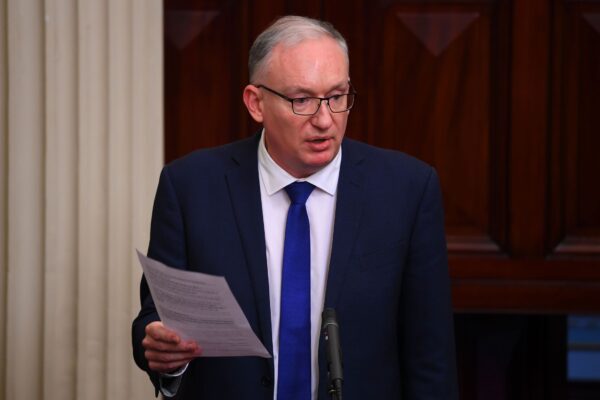 "Primary producers have seen for themselves that this agreement was not worth the paper it was printed on," Quilty said. "In the meantime, they are getting on with finding new markets which will make their businesses more resilient in future.
He said China was only hurting itself by banning the best quality primary produce from Australia at the best price and noted that primary producers in northern Victoria have proven they are resilient and found themselves other markets and homes for their produce.
"The only thing the Chinese Government has achieved is to damage their credibility in international trade and erode their country's reputation as a dependable export destination."
The Andrews government said in a statement to 7 News that it will "continue to work hard to deliver jobs, trade and economic opportunities for our state," but did not comment further on the federal government's actions.
Other arrangements to be scrutinized by the Foreign Minister Marise Payne include the Confucius Institutes in Australian universities, academic partnerships with Chinese institutions, sister-city agreements with Chinese authorities, and even the Port of Darwin lease.
Over 1,000 foreign arrangements have been examined by the federal government, including those from states, territories, local governments, and Australian public universities.