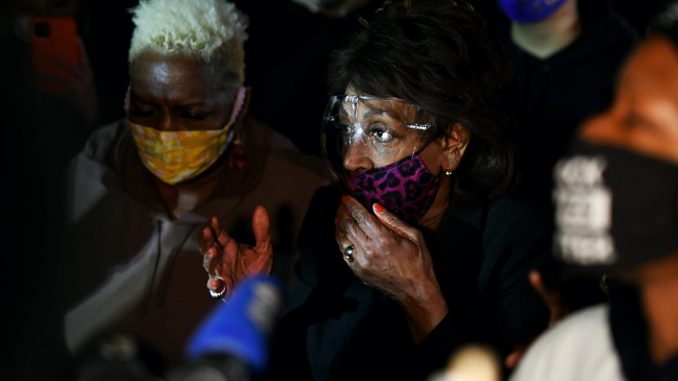 Rep. Maxine Waters (D-Calif.) said Saturday that the Minnesota judge overseeing the trial of former Minneapolis police officer Derek Chauvin was "way off track" in saying that remarks Waters made to demonstrators before the verdict was handed down could help the defense win an appeal.
"I've talked with a lot of legal scholars and lawyers. He was way off track," Waters said during an appearance on CNN
"He knows that there was no interference with jurors," she added later. "And he knows that this is not the cause of an appeal. Most of the time you have a case like this, they're going to appeal it anyways. To say that I'm going to cause an appeal really is not credible."
A spokesman for the Hennepin County court did not respond to a request for comment.
Waters traveled to Brooklyn Center, a Minneapolis suburb, before jurors decided to convict Chauvin on three counts in the 2020 death of George Floyd.
She told a crowd of demonstrators that she wanted the jury to convict Chauvin. In the event jurors acquitted him, she urged demonstrators "to stay on the street" and "get more active" and "more confrontational."
"We've got to make sure that they know that we mean business," she added.
Demonstrations in Brooklyn Center, which broke out after a police officer fatally shot a man who resisted arrest during a traffic stop, turned violent on multiple nights, with a raucous crowd hurling projectiles at law enforcement personnel and trying to tear down fencing erected around the city's police department.
The officer later resigned and was charged with second-degree manslaughter.
Waters's remarks were brought up in court by Chauvin's lawyer, Eric Nelson. He said Waters "was making what I interpreted to be, and what I think are reasonably interpreted to be, threats against the sanctity of the jury process, threatening and intimidating the jury, demanding that if there's not a guilty verdict there would be further problems."
Nelson asked for a mistrial given that the jury was not sequestered when Waters made the comments.
Hennepin County Judge Peter Cahill turned down the request but then weighed in on the remarks.
"I wish elected officials would stop talking about this case, especially in a manner that is disrespectful to the rule of law and to the judicial branch and our function," he said. "If they want to give their opinions, they should do so … in a manner that is consistent with their oath to the Constitution."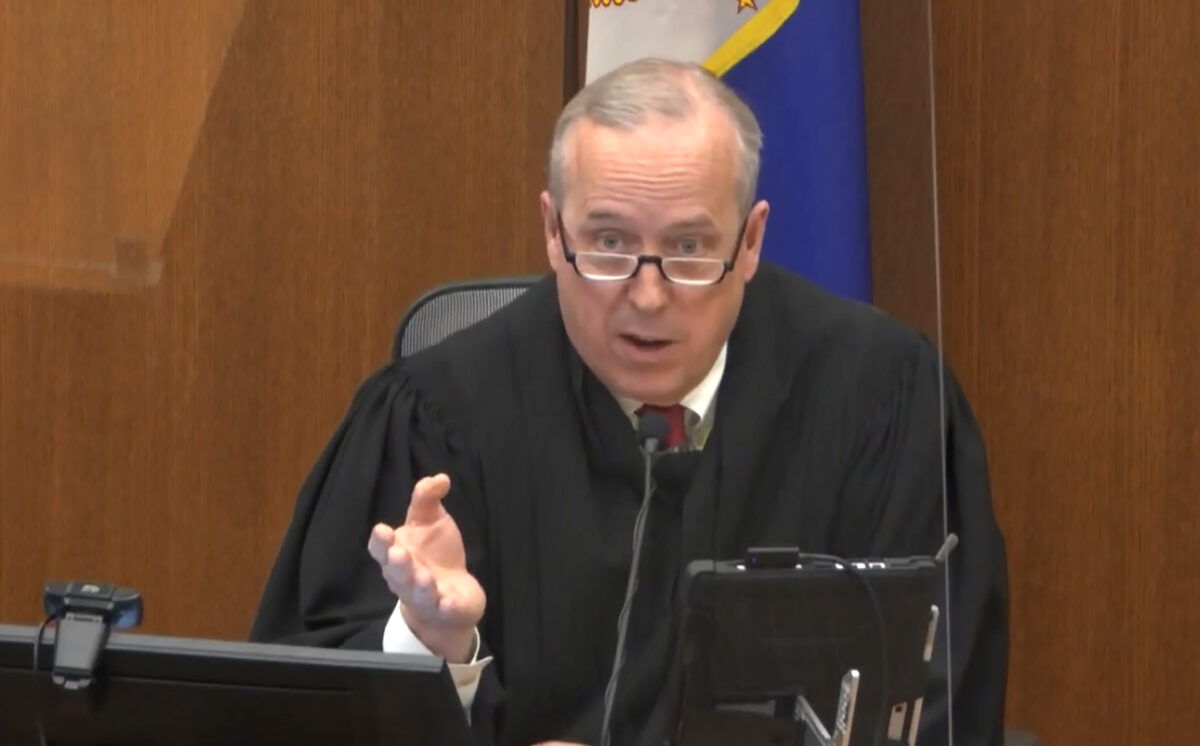 Cahill also said that the remarks could contribute to an "appeal that may result in this whole trial being overturned."
Waters received widespread criticism for her comments, which some said amounted to inciting violence.
"This weekend in Minnesota, Maxine Waters broke the law by violating curfew and then incited violence," House Republican Leader Kevin McCarthy (R-Calif.) said in a statement. He introduced a resolution to censure Waters but it was voted down in a party-line vote.
Waters reiterated on CNN that she was not calling for violence.
"Confrontational does not mean violence," she said. "I'm a not violent person. Martin Luther King taught non-violence. We must be about resisting, however. And we must be about educating and we must be about trying to protect our children. And so confrontation is being misused."