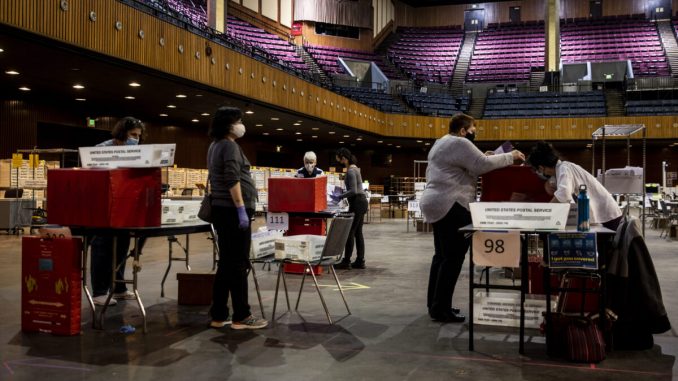 Lawmakers have introduced a bill that would make Election Day a state holiday in California. The new holiday would take the place of Presidents Day in even-numbered years.
Assemblyman Evan Low (D-Silicon Valley), who recently introduced the legislation at the State Assembly's Committee on Elections, called Assembly Bill 53 (AB 53) "a bipartisan effort" designed to "expand access to voting in the state."
Public employee labor unions and student groups supported the bill, while small business owners and the Election Integrity Project, California (EIPCa), a nonpartisan watchdog group, opposed it.
Ruth Weiss, EIPCa's director of legislative oversight, said making Election Day a holiday is "completely unnecessary, because in reality there is no Election Day anymore."
"There is absolutely no reason to designate what is now simply the voting deadline," Weiss told The Epoch Times.
Colleen Britton, a spokesperson for EIPCa, said AB 53 is unnecessary because voting regulations have already become so relaxed. Currently, 14 counties—representing more than half of the California electorate—participate in the Voter's Choice Act model, which provides 11 in-person voting days mandated by law, Britton told the Committee on Elections during an April 15 hearing.
"During the 2020 election, 25 California counties opted for super polling sites. This provides four in-person voting days. This model continues for special elections in 2021," Britton said.
"Declaring a traditional-but-now-archaic Election Day as a holiday is unnecessary, misleading, frivolous, and confusing. Celebrating the accomplishments of our past presidents George Washington and Abraham Lincoln is of much greater value to our republic than another day off," she said.
Christoph Mair of the American Federation of State, County and Municipal Employees (AFSCME) labor union spoke in support of the bill.
"AB 53 will free up volunteers to work the polls and to be poll observers, something that would be a great service to our democracy in this time of coordinated misinformation regarding the integrity of our elections," Mair told the committee.
The bill would "elevate Election Day to the ranks of other days which are integral to our evolving society," he said, adding it would have a "low cost to taxpayers."
"It's clearly not simply an attempt to secure a paid holiday," the union representative said. He urged the committee to "affirm that democracy is more important than presidents."
Jason Chen, the governmental affairs and policy director for the California Association of Student Councils (CASC), said the bill would help young people learn the importance of civic duty.
"Taking the day off from class sparks important discussion in the classroom for young people about why we recognize and provide space for citizens to do their civic duty and participate in our democracy," said Chen, a student at Lowell High School in San Francisco.
"Instead of sending their kids to school, parents can take their kids with them to vote at the school site, and take the day off to watch their democracy in action."
He said an Election Day holiday would also allow more students to participate by volunteering as poll workers.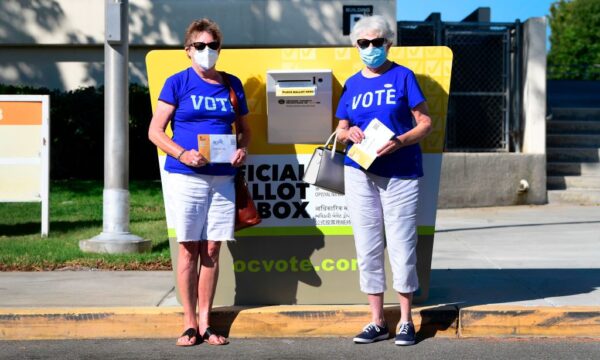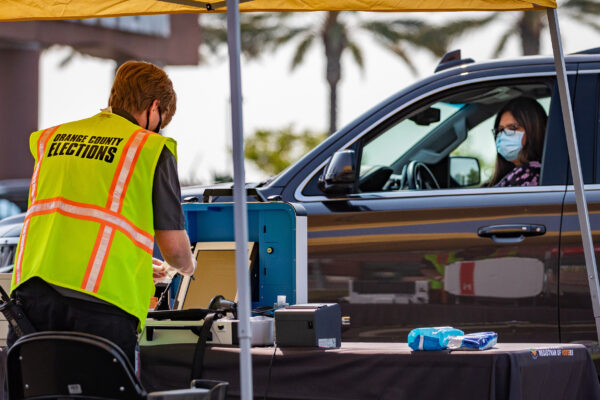 Mail-In Ballots
EIPCa's Britton noted that other proposed legislation is aiming to send every registered voter a mail-in ballot and make vote-by-mail elections permanent—resulting in 29 days of early voting for all Californians.
State law already mandates enough "alternate voting methods" and weekend voting opportunities, she said, and requires employers to provide two hours of paid time off for employees to cast their votes on Election Day.
Assemblyman Kelly Seyarto (R-Murrieta), vice chair of the committee, said given the way elections have changed in California, people have more than enough time to vote, if they so choose.
"I don't think it's any secret in California where we're headed with ballots. There are going to be mail-in ballots, and they're going to be mailed out about 30 days before elections. We have 30 days of which to fill out our ballot and mail it in," he said.
"Hardcore people that want to vote in-person" can do so for four days prior to the election, which includes a weekend, he added. "So any students that want to engage in the poll working process have a Saturday and a Sunday. Those are already days off to be able to engage in that."
If public employees want a paid holiday, they should go through the collective bargaining process, he said. "This is no collective bargaining, but costs taxpayers money."
Seyarto said he might have supported the measure 20 years ago. "I think in today's world, this isn't necessary," he said, adding "I've never missed a vote."
EIPCa's Weiss said the proposed legislation would likely affect banks, schools, and government offices more than private businesses. She called the proposed law "disrespectful" to Presidents Day, adding the bill "is going to confuse the devil out of the public."
On April 15, the committee voted 5-1—with Seyarto opposed—to move the legislation forward to the Committee on Governmental Organization, which has jurisdiction over state holidays.