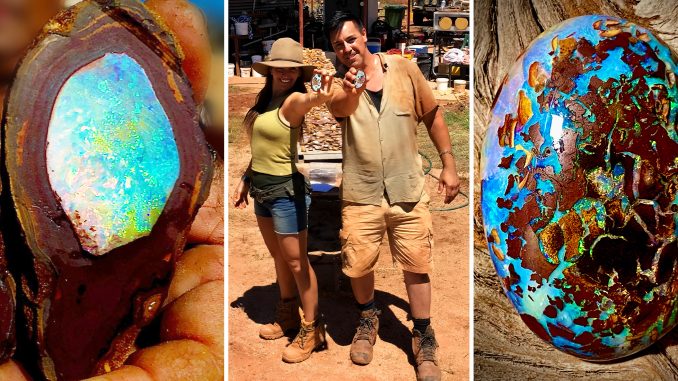 A brother and sister duo from Australia have fulfilled an epic quest began by their parents decades ago. The family have been in search of opal their whole lives.
They recently hit the jackpot, stumbling on a "unicorn pocket" of opal in southern Queensland, west of Brisbane.
Like rainbows frozen in time, opals are one of the rarest, most precious and sought after gemstones on earth.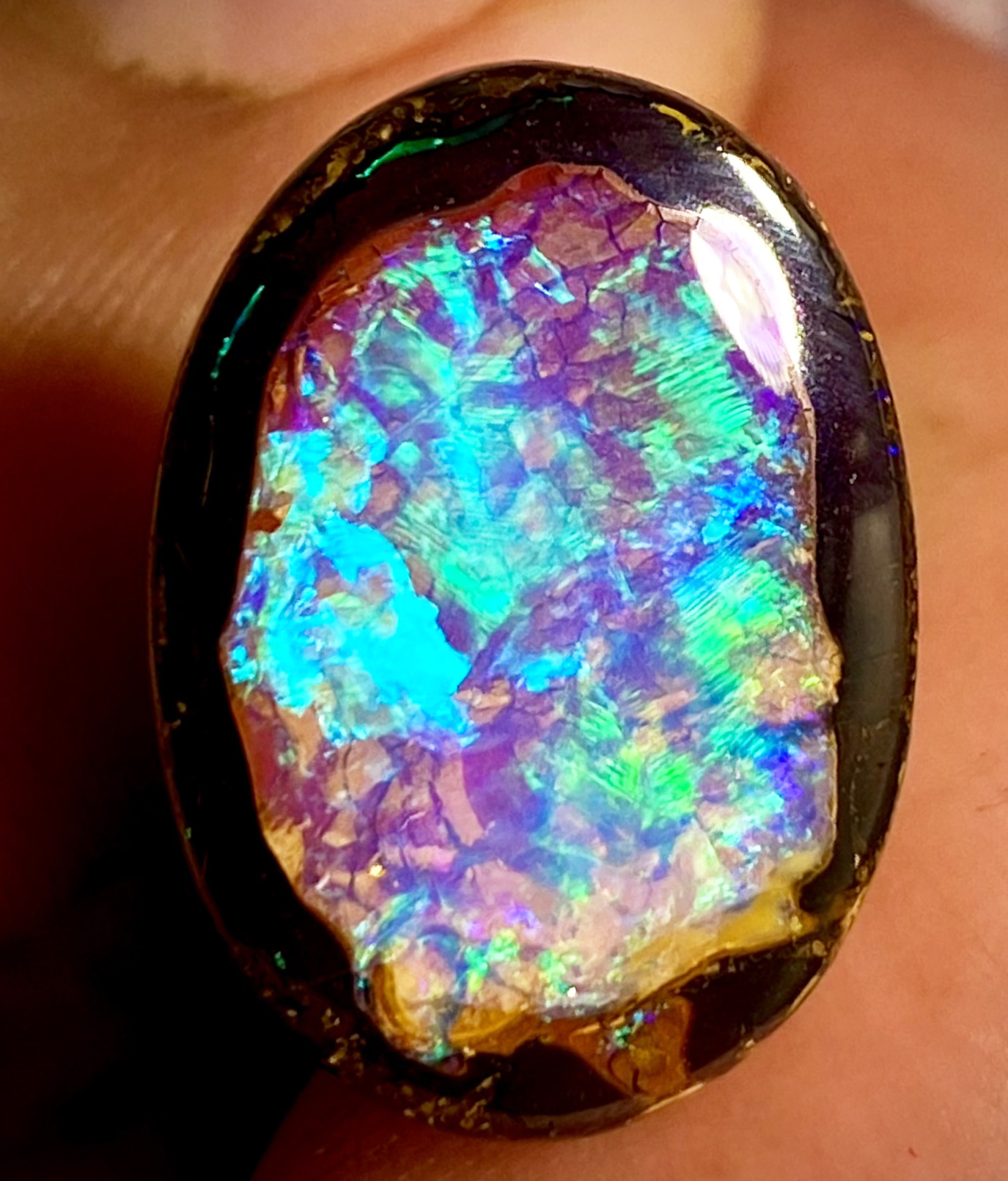 The siblings unearthed a gargantuan 150-kilogram (approx. 330-pound) haul of the precious gemstones in the outback at a sight called Yowah in March, fulfilling their family's two-generation quest.
Isaac and Sophia Andreou are expert opal hunters, who learned the trade of opals—mining, cutting, polishing, appraising, and selling them—from masters in the field.
Their parents began mining and selling opals in the 1960s, but never uncovered anything like this recent find.
Australia is where some 90 percent of the world's opals are found.
Originally from Sydney, Isaac now spends much of his time in the barren, hot, and unforgiving region of southern Queensland, searching for the rare, precious rocks.
His younger sister Sophia takes care of the retail end of the business, running an opal shop in Whitsunday.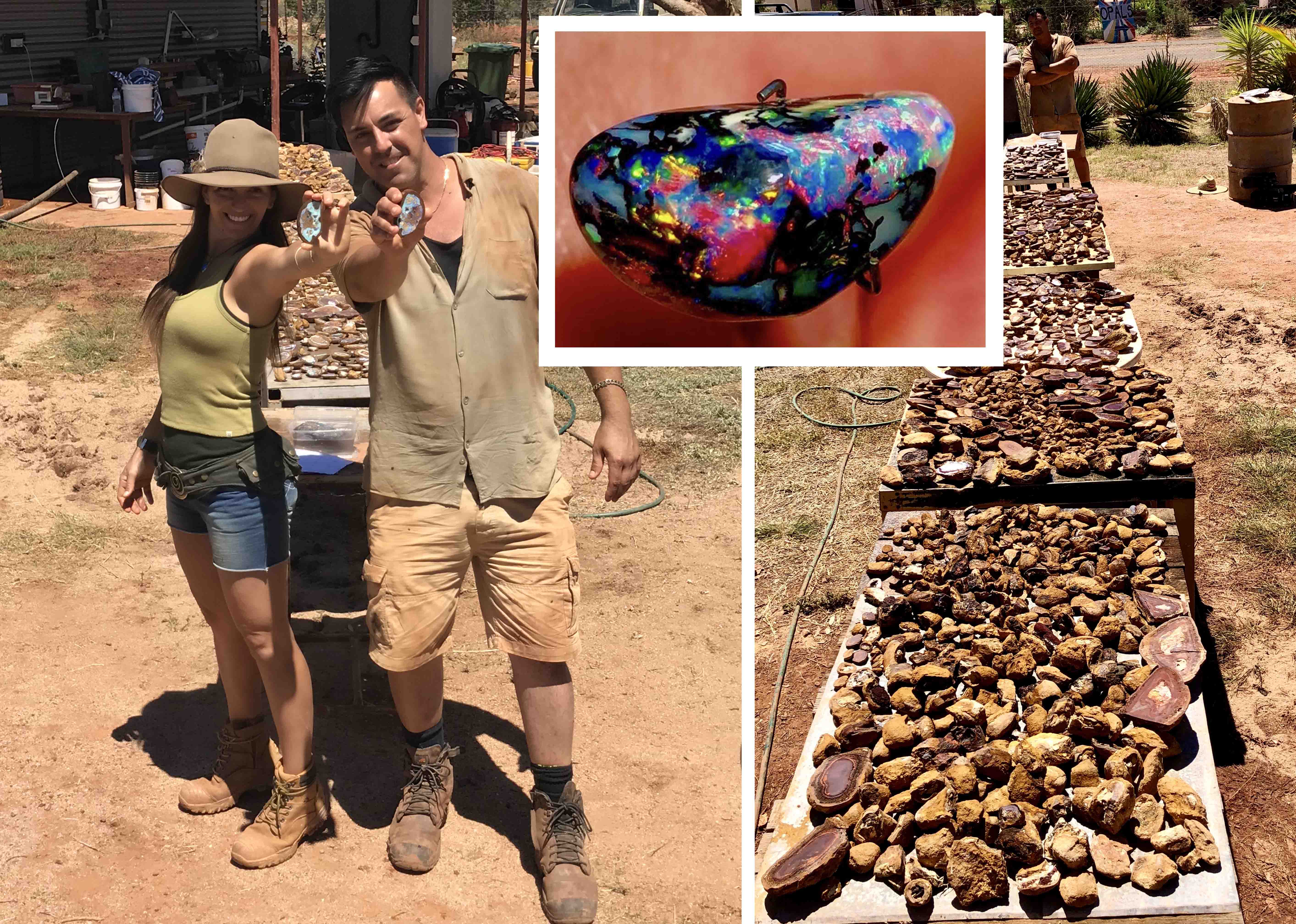 Together, the siblings stumbled on the monumental find, and Isaac believes it is the culmination of something that was ultimately predestined.
"When we were children, mom and dad were involved in all of the different types of opal," Isaac told The Epoch Times. "When I was very young, they came across this material, and then nothing else mattered.
"From children, there's always been a story and it's almost like it's a story that's been put into our minds about this particular material.
"When we were kids, it was just a bit of fun. But it's strangely coming true step by step.
"We've always had this material, it's always come to us in a way. But searching for that pocket, that key pocket, that unicorn pocket, [we've been at it for] two generations."
With the help of the owner of the mine, Dave Darby, who's been searching for opals for decades, they located a promising pocket of opal nuts—unique colored gems that form inside ironstone matrix boulders.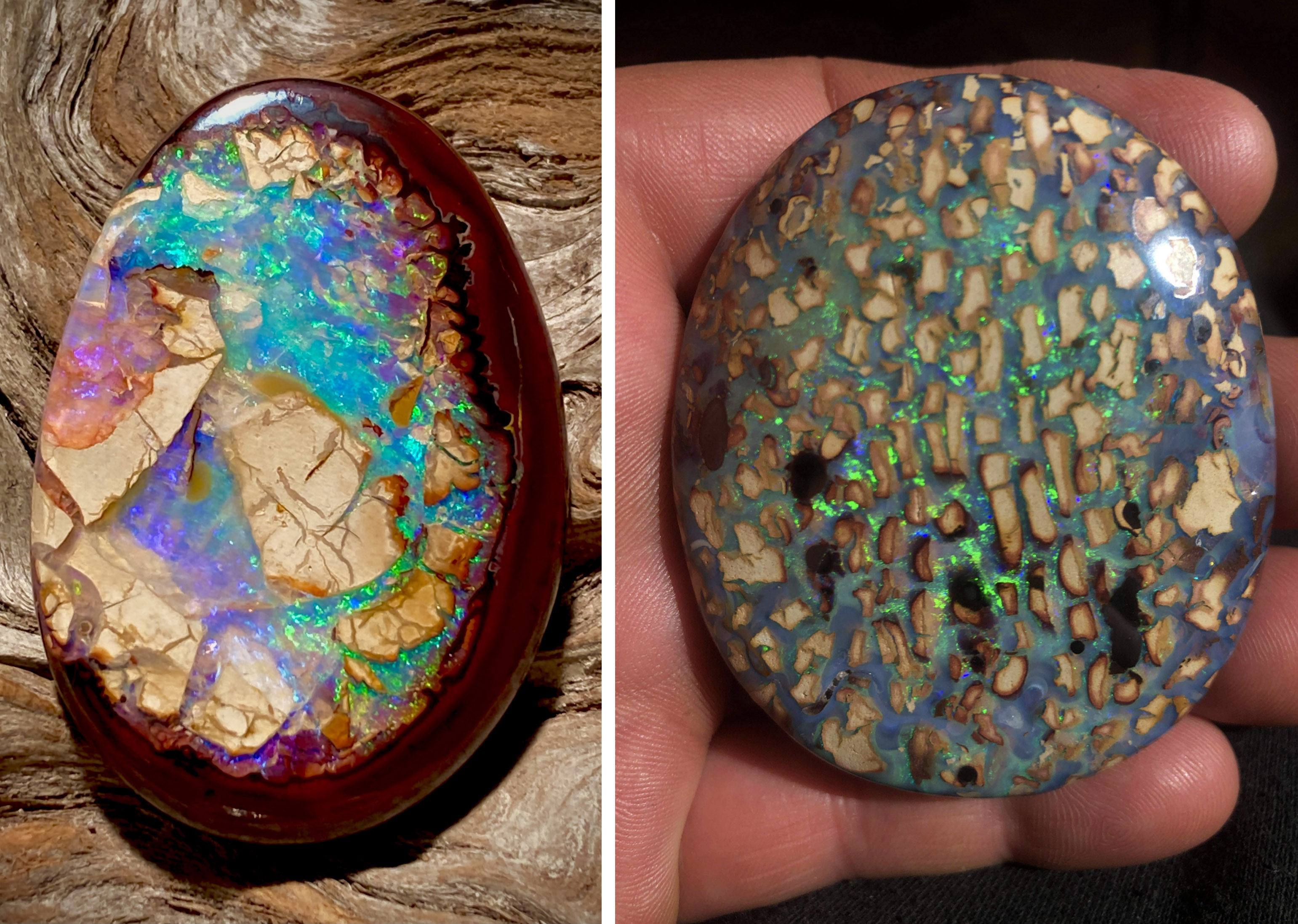 With the help of an excavator, they dug into the clay earth and soon saw bright colored flashes among the broken ironstone boulders, and they realized they were close to finding their fortune.
Isaac, Sophia, and the team unearthed rock after rock containing colorful crystal centers of the sought-after gemstone.
One of the rarest of all gemstones, opals are unlike others in that they are "amorphous," meaning without a regular crystal structure. Instead, they are composed of millions of silica spheres which reflect light at various wavelengths, creating an endless combination of multicolored patterns.
Isaac describes the phenomenon in terms of a rainbow—where pixels of water dropping from the sky at the same rate of speed, all the same size, cause the optical phenomenon of a rainbow as light passes through when viewed from a certain angle.
"Now imagine those pixels of water instead of dropping in that fashion, imagine them all squashed together and snapped frozen," he explains.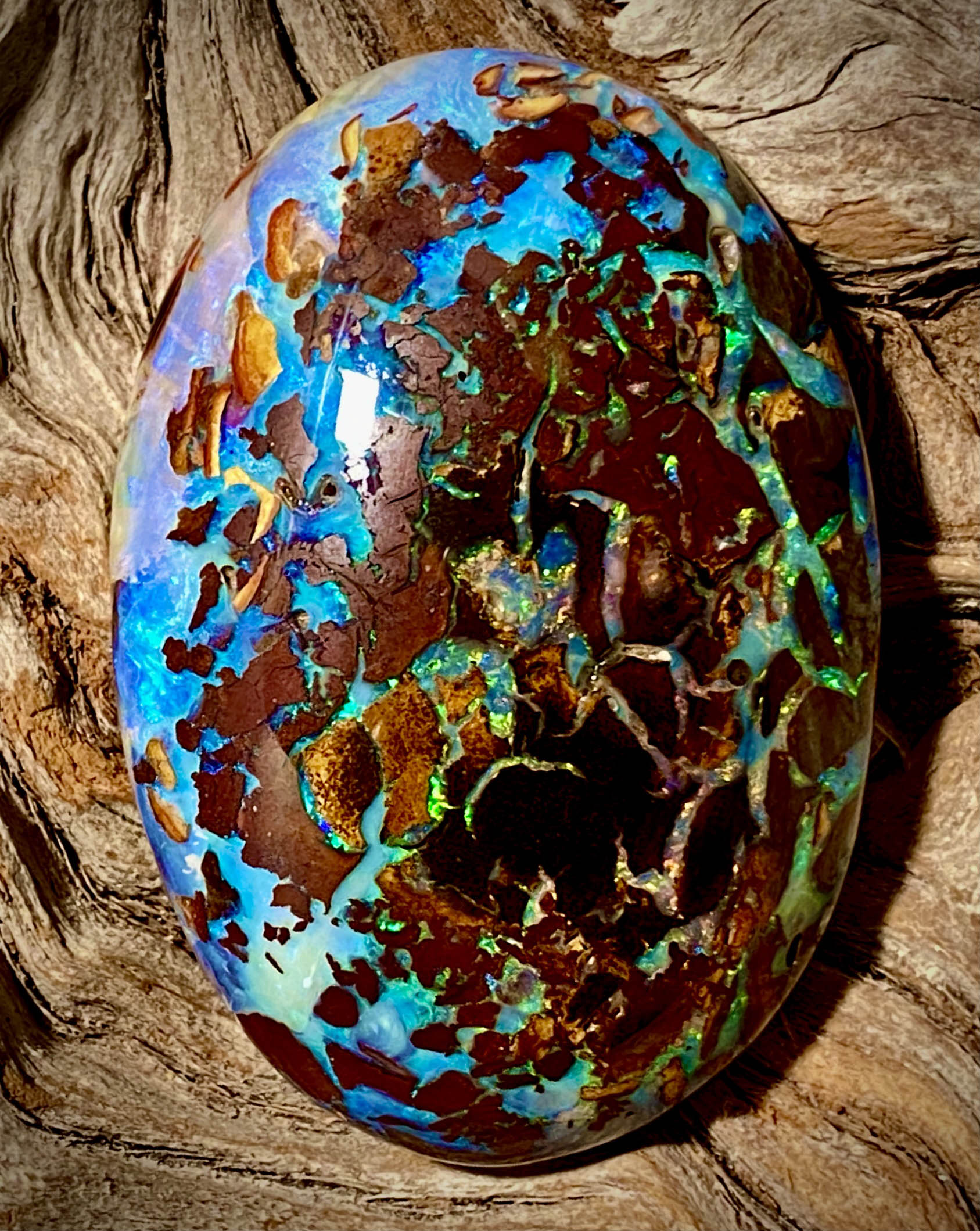 "It emits a rainbow still, but the rainbow is all twisted. It's all rearranged.
"There's no order to the rainbow. So that means that there is absolutely no end to the combination of color, brightness, tone that they can get.
"Throw all that in, mix all that up, and now make it art. That's what a Yowah nut opal is."
The team of opal hunters cheered as they made the discovery. Sophia, who is a trained expert in valuing the worth of opals, was left in awe as she began to fathom the extent of the find, which, comprised of thousands of opal stones, is deemed to be worth some AU$1.2 million (approx. US$928,000).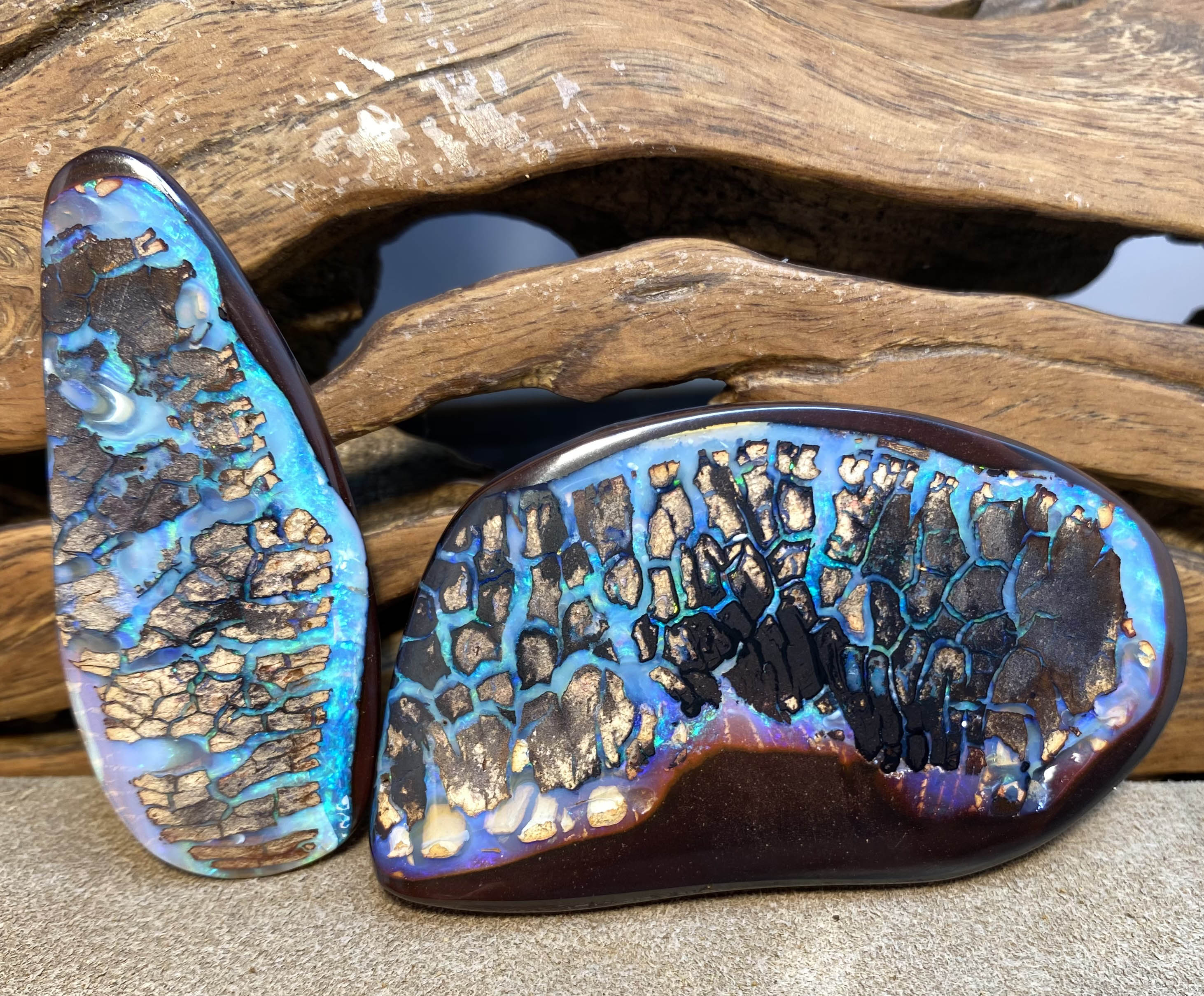 The brother and sister now hope to purchase their own opal mine for AU$50,000 (approx. US$38,700) with the profits—in addition to paying daily expenses and helping fund Isaac's daughter's education.
However, the ultimate goal has always been the fulfillment of a dream.
They want to share the magnificent find with the world. The crown jewel of their find has been dubbed the "Yowah Moon," a Yowah nut with a perfect crystal center—the rarest of all opal formations. The Yowah Moon is valued at over AU$50,000.
Some of the other rocks are being offered for sale through the opal hunters' website for the world to enjoy.
Meanwhile, the Yowah Moon and some other top specimens deemed museum quality have been set aside for the time being, reserved for public displays.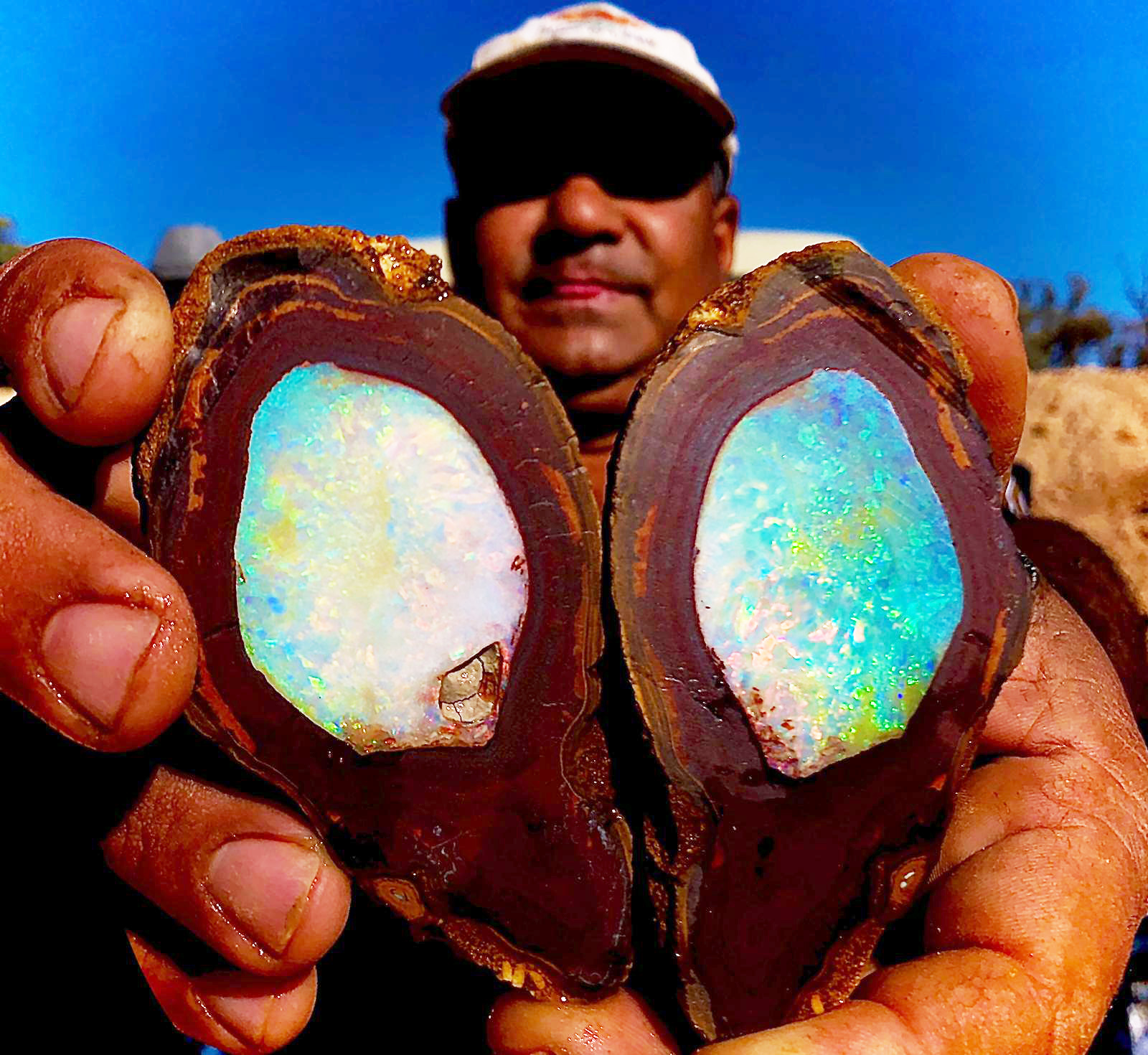 Isaac describes opal as something of a miracle in and of itself.
"When you look at Yowah nut, the first one to expose something that's been hidden for millions of years, there is absolutely an undeniable feeling that comes over you," he said.
"To start with, even the aesthetics broadens your mind and makes you realize what's possible.
"The artistic nature of these stones just gives your mind a leap forward in understanding the earth and creation."
Ultimately, Isaac believes their fairytale-like journey in search of the precious material has a higher purpose in store.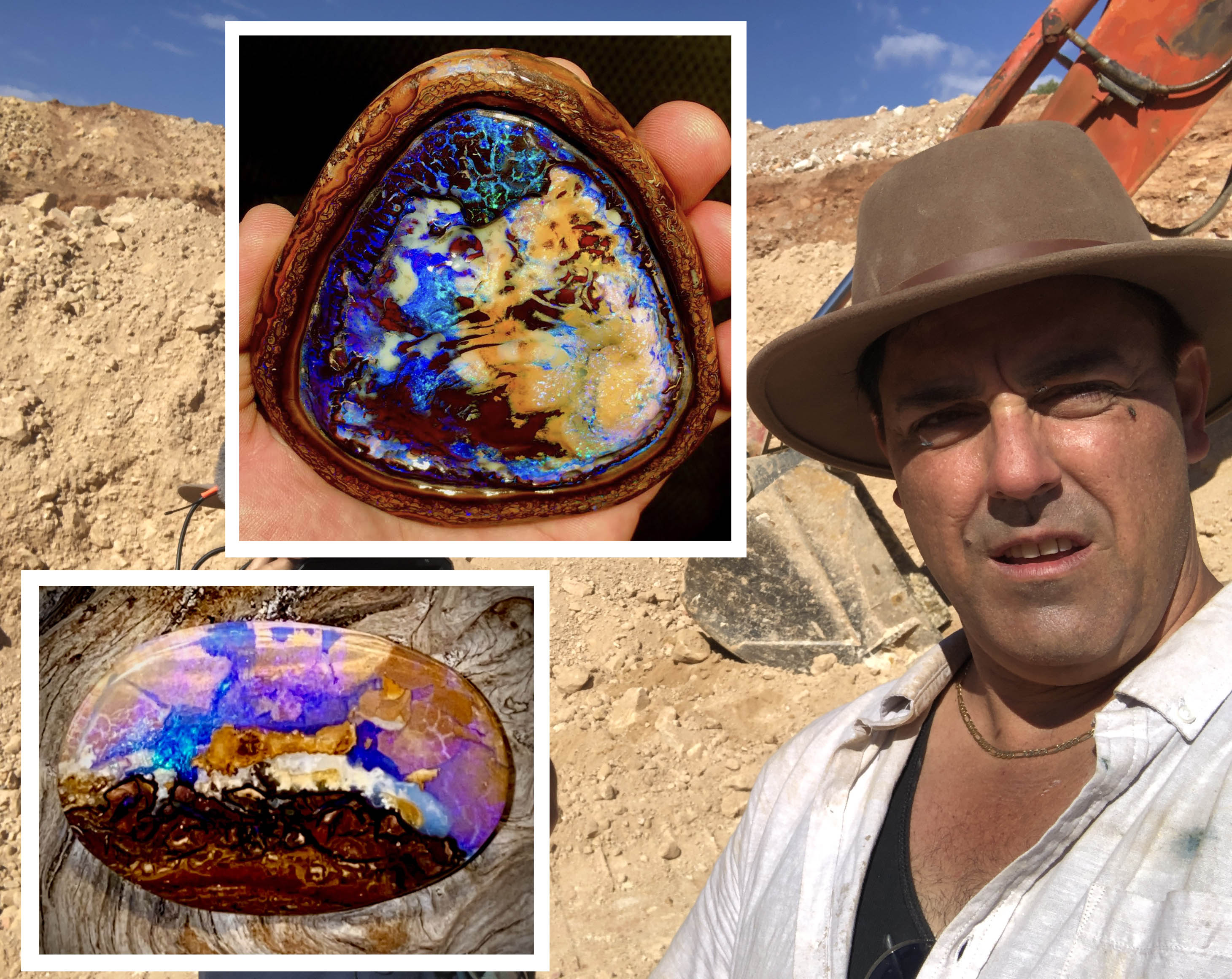 "The word Yowah … it's an aboriginal word. It's an indigenous word. But it's also an international word that's always been around," he said, referring to the name of God, "Yahweh."
"Now, here's the question, how did the aboriginal people get that word? … That starts to make you wonder now."
The brother and sister have already been featured on Discovery's "The Outback Opal Hunters" TV series and Isaac has his sights set on a greater goal: to have their story made into a full-length movie.
The siblings, both still in their thirties, have already achieved more than most can hope for in a lifetime. And with their new mine on the horizon, there's plenty of potential for treasure yet to be discovered.
Share your stories with us at emg.inspired@epochtimes.com, and continue to get your daily dose of inspiration by signing up for the Epoch Inspired newsletter at TheEpochTimes.com/newsletter