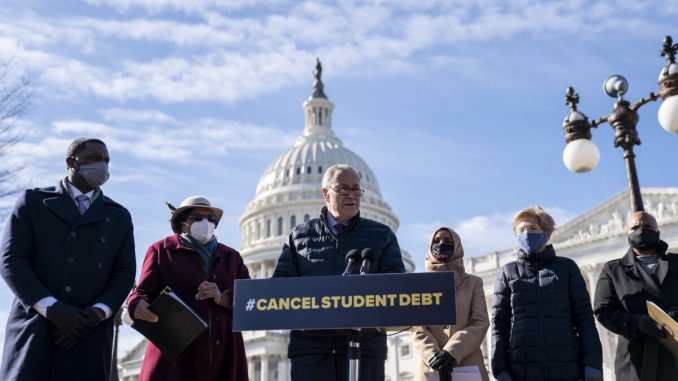 Progressive Democrat Sen. Elizabeth Warren (D-Mass.) has been leading the effort to have President Joe Biden use his existing authority to cancel $50,000 in student debt, but not all her Democrat colleagues are in agreement with the idea.
While many Senate Democrats agree with Biden canceling student loan debt, there are other senators who question how it is fair to the many who have paid off their debt already or ask how the federal government will pay for such a decision.
The Biden administration had paused payment requirements for those with student loans.
On March 30, press secretary Jen Psaki announced the administration would be "expanding the pause on student loan interest and collections to the more than 1 million borrowers who were in default on a loan that was made by a private lender and the old bank back based loan program, known as the Federal Family Education Loan Program."
"This step particularly protects 800,000 borrowers who are at risk of having their tax refunds seized, that's actually a pretty significant step," Psaki continued.
Sen. Elizabeth Warren wrote in a Twitter post on April 20, "Student loan payments are on pause right now—but that pause ends September 30. Payments will start hitting families, and that could send millions over a financial cliff. Canceling student debt is good for borrowers and good for our whole economy."
"The President continues to call on Congress to cancel $10,000 in debt for student loan borrowers. That's something Congress could take an action on and he'd be happy to sign, we're still taking a closer look at our options on student loans," Psaki said.
However, Sen. Bob Menendez (D-N.J.) told reporters he does not think Congress needs to enact legislation on the loan forgiveness issue for students because the president has that authority.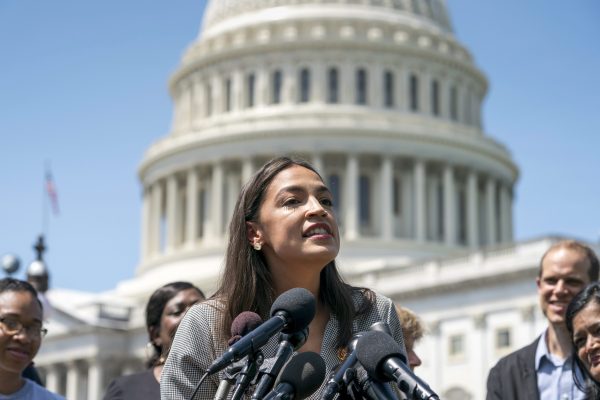 "So, we don't believe we need legislative action to do that. With the Higher Education Act, we believe the president has the authority and we have seen different presidents use elements of that authority in different ways under the Act that we believe this is encompassing," said Menendez.
Menendez said Democrats tried to lay the groundwork for student loan forgiveness in the last relief bill, the American Rescue Plan.
"We felt we paved the way by including my provision in the American Rescue Plan that forgoes any taxes on any forgiven amount of student loan, and I know that Senator Warren and I and Senator Schumer, have been militating with the administration to do a significant student loan debt, $10,000 is not significant student loan debt reduction."
Senator Majority Leader Chuck Schumer (D-N.Y.) recently echoed Menendez's comment.
"We also wrote in a provision that you don't have to pay tax when the debt was forgiven. One of the things some of the folks in the Biden administration says: What good is this, you have $20,000 in debt, it's forgiven, and you're at 33 percent tax rate, you owe $6,000 in taxes. No more. When the debt is forgiven, it's tax-free," said Schumer.
Sen. Van Hollen (D-Md.) said he would, "like them [the Biden administration] to use their authorities to target that forgiveness to borrowers most in need."
Sens. Jeanne Shaheen (D-N.H.) and John Hickenlooper (D-Colo.) both said something should be done but that they couldn't comment on a bill, since they had not seen any legislation yet.
Hickenlooper added that student loan debt should be addressed because it has a negative effect on the economy.
"And ultimately figure out how to work it off. How do we help them reduce it …  So many young people can't buy a house and that's not good for them, it's not good for jobs, not good for the country," said Hickenlooper.
Meanwhile, Democrats known for a more moderate view on the issue were less enthusiastic about the idea of forgiving large sums of student debt.
Sen. Jon Tester (D-Mont.) said "I'm not inclined to support because a lot of people have worked very, very hard to pay off their debts and this would set a bad example."
Sen. Joe Manchin (D-W.Va.) said while college tuition is too high, he is concerned about how the government would pay for that much student loan forgiveness.