People across India scrambled for life-saving oxygen supplies on Friday and patients lay dying outside hospitals as the country recorded over 300,000 new COVID-19 cases a day for two days straight.
India's second wave has hit with such ferocity that hospitals are running out of oxygen, beds and anti-viral drugs. Many patients have been turned away because there was no space for them, doctors in Delhi said.
Ambulance sirens sounded throughout the day in the deserted streets of the capital, one of India's worst hit cities, where a lockdown is in place.
Mass cremations have been taking place as the crematoriums have run out of space.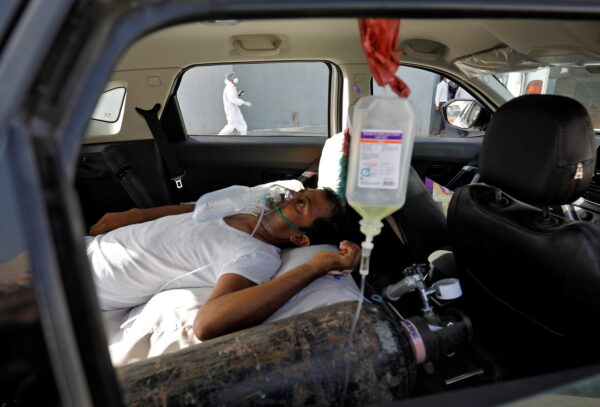 Indian Prime Minister Narendra Modi said the government was making a "continuous effort" to increase oxygen supplies, including steps to divert industrial oxygen.
In Washington, U.S. health officials and a White House spokeswoman on Friday said they were weighing how to help India and had been in contact with officials there, but gave no details on any possible U.S. action.
In Mumbai, a fire broke out in a suburban hospital treating COVID-19 patients early on Friday, killing 13 people. On Wednesday, 22 patients died at a public hospital in Maharashtra where Mumbai is located when oxygen supply ran out due to a leaking tank.
Epoch Times staff contributed to this report