The streets of Fullerton, California, are in dire need of improvement, according to city officials, and the City Council has become determined to do something about it.
At a recent meeting, both officials and citizens acknowledged the poor state of the city's streets and emphasized the need to begin fixing the problem as soon as possible.
Mayor Bruce Whitaker told The Epoch Times the condition of his city's streets has reached an "emergency stage."
"The subpar condition of our streets is a public safety issue, increasing potential for accidents and injuries, causing undue suffering and substantial litigation costs," Whitaker said.
The streets were rated the worst in the county by the Orange County Transportation Authority (OCTA) in a 2017 assessment of pavement conditions and have only gotten worse since, officials say. They discussed ways to deal with the issue at meeting held on April 13, according to Councilmember Fred Jung.
"It's not background noise anymore. [This] meeting is a good start for us to get a plan in place, which is … what residents of Fullerton deserve: to give them tangible increases in not only the investment in infrastructure, but also our awareness of it," Jung told The Epoch Times.
Mayor Pro Tem Nick Dunlap told The Epoch Times that the city has generated about $1 million in savings since last November, much of which will be applied to fixing the problem.
"For the first time, we have a council majority who understands the importance of fiscally conservative decisions," he said. "That's a small amount of money, but when you invest that kind of money into somebody's neighborhood and somebody's streets, that's their life getting better—one car ride at a time, one day at a time."
'Now-to-Infinity' Budgeting
During a recent study session, the Fullerton City Council discussed the current state of their roads and how they can develop a plan for progress.
David Grantham, principal engineer for the city, gave a thorough presentation at the meeting summarizing the condition of the streets as well as the challenges that lie ahead.
According to Grantham, last year's assessment of the city's Pavement Condition Index (PCI), which rates the state of local roads, found that 32 percent of Fullerton's residential streets were rated "Very Poor" and another 15 percent were rated "Poor." Of the major, or "arterial," roads, 15 percent were rated "Very Poor," while 18 percent were rated Poor. The overall PCI rating for the city's 300 miles of streets and roads was "fair."
"The bottom line [is] we need long-term, ongoing, continuous, now-to-infinity infrastructure budgeting," Grantham said.
He added that the Infrastructure and Natural Resources Advisory Committee (INRAC), a group composed of local volunteers, said it will cost about $25 million annually to improve and maintain streets and roads.
"We're digging ourselves out of a 30-year hole," Ryan Alcantara, vice chair of INRAC, said at the meeting.
The current proposed street rehabilitation budget for 2021–2022 is a little over $5 million. According to Grantham, the city needs $8 million a year just to maintain current road conditions.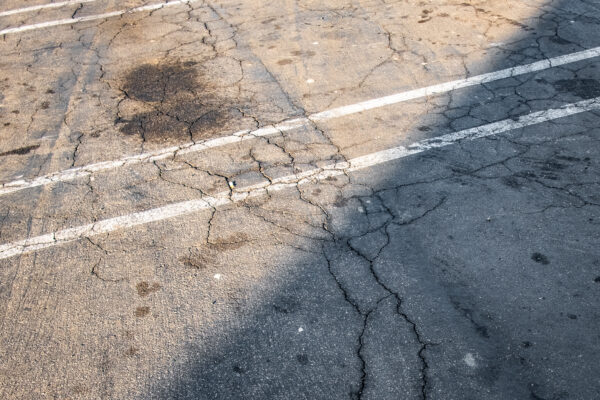 Problems and Solutions
Councilmember Jesus Silva suggested implementing a pilot program that would offer special assessment studies in certain neighborhoods.
"We're not going to be able to get to every street tomorrow, or next year, [or] in 10 years," Silva said at the meeting. "So maybe there might be some neighborhoods out there who are willing to do a special assessment tax and see how that goes."
Councilmember Ahmad Zahra emphasized the importance of finding practical long-term solutions.
"We cannot be short-sighted about this. If we make decisions, they have to be sustainable for the next 50 years," Zahra said.
He also mentioned the city's funding needs for infrastructure extend beyond roads and streets. "Our light grids are very old," and some are "just not compatible with the upgrades of Southern California Edison," he said, estimating that it might take as much as $35 million to replace one grid.
Zahra floated the idea of privatizing poorly maintained alleyways as a possible way to "take a lot of mileage off our road maintenance in the future."
Recent council meetings have been rife with recommendations from the staff to bolster revenue with new tax proposals as well as rate and fee increases, according to Mayor Whitaker.
"Such options should be a last resort, not to be considered until all other efforts have been utilized," Whitaker said. He pointed out that Measure S, a 1.25 percent general sales tax proposal, was soundly defeated by city voters last November. "Many strategies can be deployed to reprioritize street repairs ahead of other uses of discretionary funds within our current budgets," he added.
Said Mayor Pro Tem Dunlap, "Let's face it: a sales tax is not a plan."
In his view, a large part of the problem is that the city hasn't paid for infrastructure improvements from the general fund for the past five years. He said that most road repairs and upgrades were funded by one-time assets sales.
"Over the past 20 to 30 years, any increase in general fund revenue—whether it's from property tax or sales tax—is almost entirely tied to increases for public employees," Dunlap said. "Historically, [we] have not invested that money into our roads, streets, and infrastructure where it should be, and it shows."
'Worse Than Mexico'
During the public comments portion of the meeting, several frustrated citizens lamented the condition of Fullerton's streets.
"How many more years do we have to tolerate this condition?" said 33-year resident Robert Moosavi, a retired architect who told the council he'd been trying to have local roads repaired through official channels since 1994.
He said a student from Afghanistan who visited him recently had remarked that Serrano Place and Euclid Street didn't look like streets in the United States. "The city should be ashamed of themselves," Moosavi said.
Another speaker, who didn't identify herself, called the streets "worse than Mexico."
"And I'm talking about rural places of Mexico … places where it's not a city, it's a rural place in the middle of nowhere. And our streets are worse than those streets. … We are here because we're desperate," said the speaker, who urged the council to allocate funds for infrastructure repair.
Resident Young Lee said she presented a petition with 77 signatures from her neighbors to City Council in 2016 requesting road improvements, to no avail. "Not one decent maintenance has been done since I have lived in our neighborhood. It seems like Fullerton has no hope," she said.
Looking Ahead
Councilmember Jung told The Epoch Times there are still viable solutions on the horizon, including The American Jobs Plan proposed by the Biden administration that could provide federal aid to improve infrastructure.
"My expectation is that our congressional representative gets some of that money allocated our way towards Fullerton, which is their largest voting bloc and largest town," Jung said.
"So that should help, but it's not a permanent solution. For the long-term solution, we really have to make infrastructure a priority, and start using general fund money, which we haven't done."
Jung also mentioned that various utility, cable, and internet companies might be held financially liable for road destruction resulting from their cutting and trenching.
"We may have to go into an agreement with them to reimburse us for some of the damages that we've incurred on the streets as a result," he said.
On April 20, the council unanimously approved the allocation of over $1.2 million in funds for infrastructure improvements to Victoria Drive, including water main and sewer replacements.
The broad discussion regarding city street conditions, needs, and funding options is expected to resume sometime in May.